E-Commerce Website Holiday Statistics from 2017 to Inform Your Holiday Prep
By Ruth Hawk, Tuesday, October 30, 2018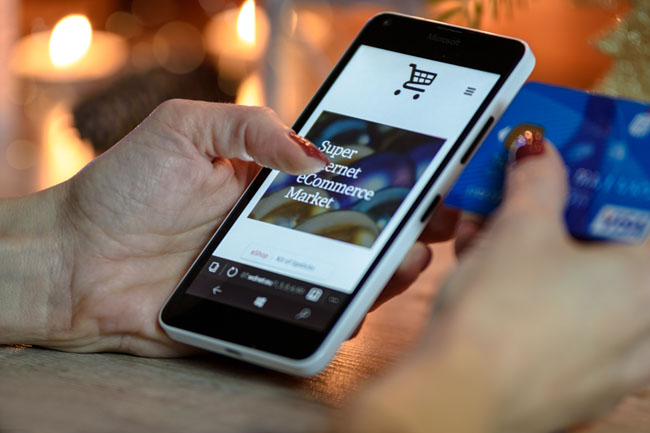 By all accounts, the 2017 holiday shopping season was a record-breaking one for e-commerce websites. From record overall sales to never-before-seen boons for small businesses. It seems that almost everyone had a chance to benefit from people's growing love of shopping online.
Now is the time (or, actually, past time) to begin prepping for this year's holiday shopping bonanza. It is also the time to revisit those amazing 2017 statistics. Getting your e-commerce website ready for this year's holiday shopping season can feel a bit overwhelming. Here are a few of the biggest facts from last year to help get you motivated.
2017 outstripped all other recent years in terms of online e-commerce website purchases.
E-commerce website purchases have been growing year over year since at least 2010. However, 2017 was the biggest year yet in terms of the overall money consumers spent online. According to Adobe, consumers spent more than $108 billion in online retail purchases between November and December 2017. More than $138 billion was spent according to the National Retail Federation (NRF). These numbers not only broke records for all-time online holiday spending trends, but they even exceeded the NRF's predictions for 2017.
What can e-commerce website owners gather from these record-breaking numbers? The primary lesson is that online shopping is only going to continue to grow. Holiday spending in 2018 is likely to break 2017's records by more than 16 percent. That means that there are literally billions of dollars up for grabs this holiday season. Online retailers and businesses need to start taking advantage of those sales now. This is possible with impactful web design, a strong infrastructure.  Also, meaningful sales go a long way to draw customers in.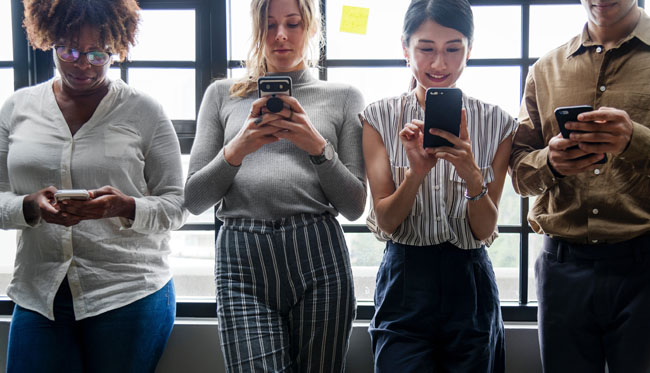 Mobile purchases grew exponentially on e-commerce websites.
Shopping on e-commerce websites in 2017 did not just take place on computers. Instead, the increasing popularity of mobile devices translated into greater holiday shopping activity on smartphones as well.
In fact, throughout November and December, about 56 percent of all online retail activity took place on mobile devices. That is third of the total value of purchases occurring through mobile devices. Some days, like Thanksgiving and Christmas, as much as 50 percent of all e-commerce website purchases were through mobile devices.
For owners of e-commerce websites, it is clear that creating web design and web development intended for mobile devices is of paramount importance. It can maximize the amount of online customer interaction you enjoy. Begin with a responsive web design. From there create a message, look, and feel designed to cater specifically to the needs of individuals using mobile devices.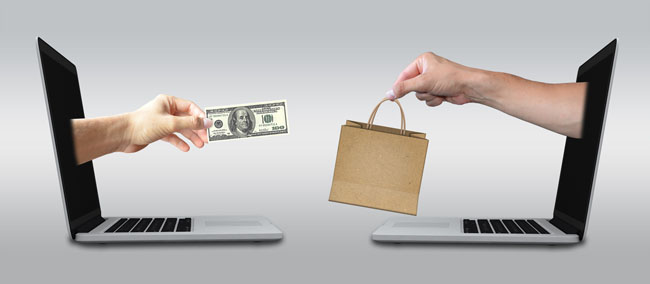 Total value of purchases grew significantly in 2017.
The overall amount of money spent on online purchases during the 2017 holiday season is an impressive sign. It supports that consumer confidence in online shopping has increased. Perhaps even more telling though, is the increase in average amount spent per purchase. In 2017, this number was 20 percent higher than 2016.
As a result, it is clear that consumers are becoming increasingly trusting of online purchases. Thanks to this confidence, they are willing to make bigger purchases with e-commerce websites. For owners of e-commerce websites, this confidence is good news. With proper planning and web development, online retailers can take advantage of consumer confidence to create a truly profitable holiday season.
Online search was a primary driver of e-commerce website purchases.
When consumers want to find the perfect holiday gift, they often turn to online search to find what they need. At least, that is what occurred in 2017. Almost 45 percent of all online visits came from either paid or organic searches.
This statistic is important because it gives them a clue to how they should be reaching potential customers this holiday season. In place of more traditional advertising campaigns, they may engage in sharpening their SEO campaigns. Also starting or increasing their paid search campaigns can have a similar impact. By doing so, they are focusing on the avenues that their customers are using to find businesses and products for the holiday season.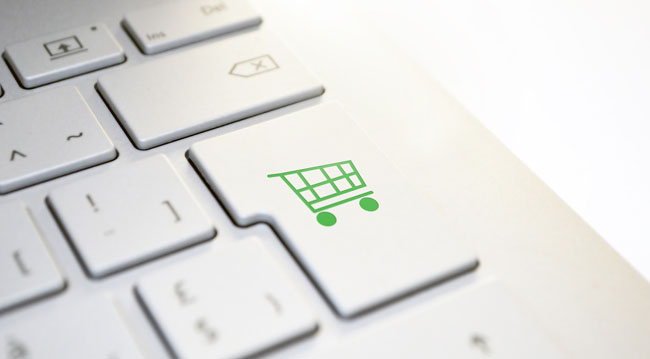 Purchasers were active throughout November and December.
When retailers think about holiday shopping, they may immediately think about the biggest revenue producers, Black Friday and Cyber Monday (BFCM). However, in today's digital world, consumers are showing an interest in shopping all of November (and December). BFCM certainly brings in record amounts of revenue. The reality is that in the two months of November and December 2017, at least $1 billion of purchases were made every single day.
Take into account that consumers' interest in spending steadily increases throughout the holiday season. It becomes even more important for e-commerce websites to make purchasing from them appealing for both months. Otherwise, they risk missing out on major opportunities to make profits from motivated buyers. Businesses that can manage to offer shipping, sales, and other appealing features throughout the holiday season stand a better chance.  This puts them in a better position to earn strong profits for their efforts.
Last Year's statistics give retailers insights into the future of online holiday purchases. They also give us clues about what approaches will work best this year. With record breaking spending and an uptick in the use of mobile devices, e-commerce websites are well positioned to succeed in 2018. The increases in the total value of purchases, the effectiveness of online search, and the consistent activity of consumers throughout November and December, make this clear as well.
If you need help preparing your site for the holiday season, do not hesitate to reach out to WEBii. We can provide customized and professional services designed to equip your site to thrive during the holidays.





Comments are closed.