Website Accessibility: Let's Explore ADA Website Practices
By Karina Harchandani, Wednesday, September 1, 2021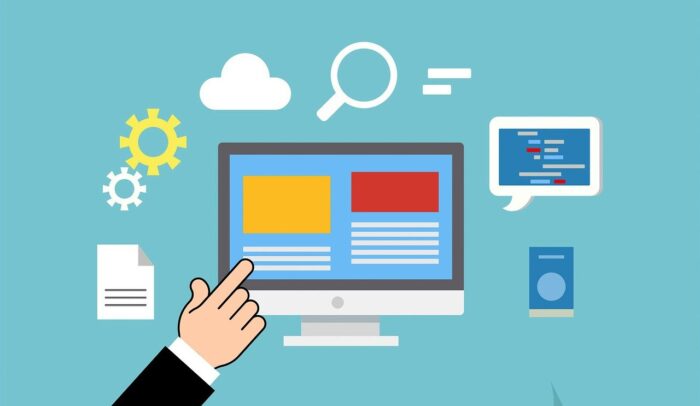 Website owners know that the biggest business drive comes from traffic. However, if your business is not implementing practices to optimize your website accessibility, then you are losing out on increased website traffic. Many people rely on accessibility features to navigate the web.
Implementing ADA-compliant practices can open an opportunity to expand your audience. It considers how a variety of people will experience your site. There are a lot of sources out there that explain how to implement accessibility into your website. Here is a breakdown of ways you can make a website more accessible and the benefits of website accessibility.
Understanding Website Accessibility
Website accessibility refers to designing technology and websites to adhere to the needs of people with disabilities. This involves considering how every user will experience your website in various capabilities.
Visual
Speech
Physical
Cognitive
Auditory
Neurological
Website accessibility provides benefits to all users with different capabilities. Some functions are put in place that increases the overall user experience and provide the best digital landscape you can for your website.
Why Is Web Accessibility Important?
A study done in 2019 indicated that 59.6% of the U.S. population with disabilities have access to the internet at home. Everyone should have an equal opportunity to use your website, regardless of their capabilities. It reduces any causation of frustration to your current and future users. It can be an important feature to add to your website to enhance the infrastructure of the site.
On the baseline, people with disabilities are not left out. About 15% of the world is living with a disability, which is over a billion people. With the expansion of users, you can have a leg up with competitors. Showing inclusivity on your website draws attention and traffic. People are always evolving, and so is the web. It is important to evolve along with it.
How Can You Implement Website Accessibility?
CMS Choice
There are multiple content management systems (CMS) that can be used when building a website. In CMS, such as WordPress, multiple themes can be chosen when designing a website. These platforms give the user the ability to install plugins that enhance accessibility. You can ask your web development agency how to implement these technologies into your site.
Headings
Headings are a big help in navigating content. This may seem like a trivial thing but when someone is using a screen reader, this can be very helpful. Differentiating between <h1> and <h2> can provide big visual differences that the screen reader can pick up. It is important to be mindful of skipping heading levels. Skipping from <h1> to <h4> can confuse the screen reader users and will cause them to think there is skipped content.
Alternative Text (Alt Text)
Alternative text is another overlooked feature. This can be very helpful to people that use screen readers. Alt text describes the image that has been placed on the site. The text provided should be descriptive and convey what exactly the image is. If the image is only being placed for design purposes, alt text may not be needed.
If using WordPress, you can visit each image in your Media Library to prepare proper alt text. You need to check your theme files to make sure logos and other images have alt text.
Linking
When linking on your website, descriptions can help explain what the link exactly is. Using phrases such as "Click Here," can be confusing and not exactly tell why the link is there. Try to link keywords that describe what the user is clicking to. For example, using "To learn more about our products and services, go to Our Services page" instead of "Click here" to read about our services" can make a world of a difference when it comes to screen reading.
Mindful of Color and Design
Color deficiency can affect how individuals understand your message. There should be a good mix of color as well as visuals to break up the content. Using color to distinguish content is great as well. It can even be the same color; contrast can make a world of difference to those that are visually oriented.
There are many other ways to implement accessibility into your website. The points listed above are starting points.
These concerns often relate to non-profit website development, although they are relevant to any type of website today. A skilled web developer can team up with compliance experts to ensure proper testing and code is implemented.
If you are interested in ADA-compliant website practices, talk to your web developer. Consider hiring a specialist in website accessibility consulting or a testing organization to implement these practices into your site. You can, also, refer to the Bureau of Internet Accessibility or Knowability to gain more insight on website accessibility.
Comments are closed.