Tips for Powerful E-Commerce Product Pages
By Ruth Hawk, Wednesday, September 2, 2020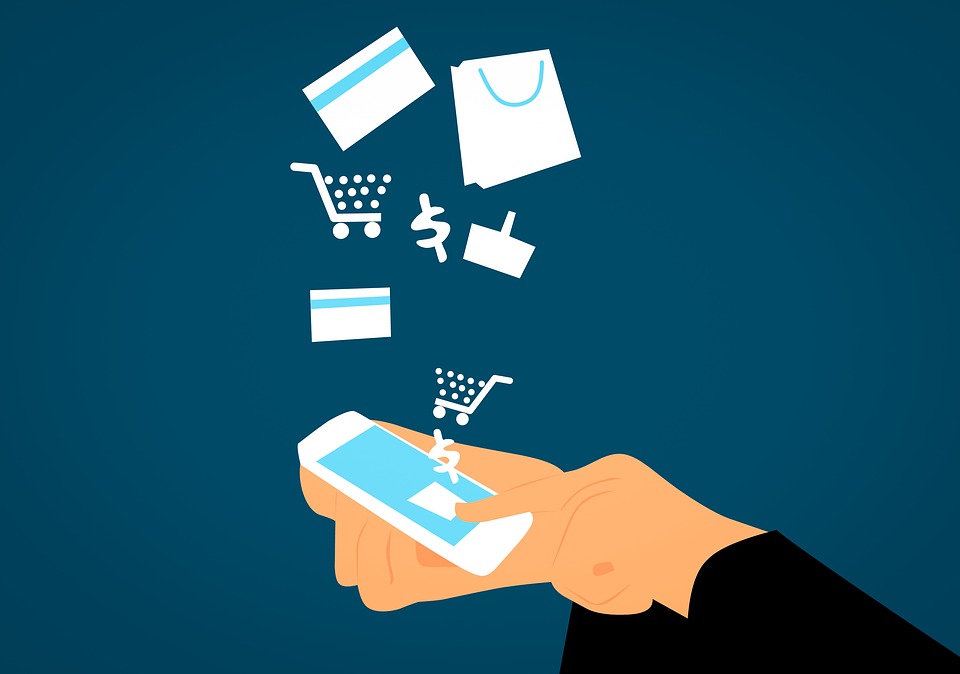 E-commerce product pages are the final step before consumers convert. A clear, compelling, and convincing product page will give consumers all the information and motivation they need to buy from your e-commerce store. Craft these pages carefully, and make sure to follow the following tips for maximizing their effectiveness.
Answer key questions for consumers.
Consumers will want certain questions answered before they click "Add to Cart." Make sure your e-commerce product pages clearly provide these answers. Here are a few examples of the kinds of questions your product page needs to address:
What accessories come with this product?
Will this product fit me/my space?
How long is the battery life?
What colors are available for this item?
How long do I have to return it?
What material is it made out of?
Does it come with a warranty?
Is sizing accurate?
Is assembly required?
Consider both questions you have fielded from customers in the past and questions you would have about the product if you were purchasing it. Include those answers on your product page to put customers' minds at ease and make it easier for them to buy.
Include strong customer reviews.
Building consumer trust is essential for selling your products. Return policies and warranties can make consumers feel more confident in making a purchase. However, the most effective trust-building element of your product page will be customer reviews.
"About 88% of consumers trust customer reviews as much as they would trust a personal recommendation."
Positive testimonials on your product pages, therefore, help you sell more products. Make sure these reviews as positive and provide useful information to customers (i.e. A review discussing the sizing of your clothing might be better than a more general review).
Write strong copy.
A customer's first impression of a product page (or any web page) is primarily visual. Once they begin digging into the details of your goods and services, however, they will need creative, compelling copy to drive them further toward a purchase.
In order to craft copy that gets customers' attention, consider adding the following elements to your product descriptions:
Useful details that answer consumer questions
Plain language that is easily understood
An engaging and branded tone
A clear and direct tone
Reasons consumers should feel passionate about your goods and services
A story about the product and its origins
Concision that delivers product information clearly and quickly
With creative, engaging content describing your products, consumers will connect emotionally with your offerings and be more likely to make a purchase as a result.
Include elements of urgency.
Consumers buy more when they feel a sense of urgency to do so. Knowing a product is running low or that a sale ends in a few hours makes consumers feel like they have no time to waste. As a result, including elements of urgency can increase the performance of your product page. Ideas for creating a sense of limited time include the following:
Inventory countdown
Sale countdown
Prominent display of discounts
Copy using words such as "Limited," "Hurry," Or "Act now."
Include detailed product photos.
Because customers see the visual impact of a page first, it is important to include detailed product photos on your product pages. These photos are especially important for e-commerce websites because consumers cannot physically handle your products. They rely upon your images to get an accurate idea of what your products are.
As a result, focus on using clear, high-quality images and follow these tips:
Use multiple images showing the products at multiple angles.
Use images showing the product in use.
Use only high-resolution images.
Use up-close images.
Avoid stock photos.
Include a clear call to action.
Once consumers decide they want to buy your product, they will need to know where to go next. Remove any possibility of confusion by providing clear, compelling, calls to action (CTAs).
Present them as buttons, since consumers expect them in this format and because buttons make them stand out more.
Use shadowing and contrasting colors to make your CTAs stand out clearly on the page.
Use direct language, such as "Buy Now" or "Add to Cart."
Place the CTAs in prominent locations on your e-commerce product page for maximum visibility.
Talk about your brand on your product pages.
Your product pages should focus on the specific items featured on those pages. However, consumers also need to know that they are still on your website and they need to know what your specific company can offer them.
In order to communicate these messages to consumers, add branding to your e-commerce product pages. Incorporate the colors, language, values, logos, and images that are consistent with your company. These additions will reassure consumers and help them to connect their positive buying experience with your business.
Use a simple web design.
One of the best practices of strong web design is simplicity. Embracing white space, limiting images and elements to only those that are essential, and creating a clean look create a compelling web page no matter what its subject matter.
Simplicity is especially important for product pages. These pages must contribute to one goal: Converting visitors into paying customers. Limit your design only to those elements that contribute toward selling the products on each page in order to capture and keep your visitors' attention.
Use upselling and cross-selling tactics.
If the product a consumer is viewing is not exactly what they want, you may be able to make a sale anyway if you include related items on the product page. Similarly, these related items may encourage consumers to buy not only the product they are viewing but complementary products as well. Cross-selling and upselling through your product pages can make consumers aware of their options and encourage them to buy more than they would have purchased otherwise.
Include shipping information.
Consumers need to know how quickly to expect their items, and they want to know how much they will need to pay for those items. Give them easy access to that information by including shipping details on your product page. In particular, make sure they know upfront:
How much shipping will cost
How quickly shipping will occur
Eligibility for free shipping
Powerful product pages that convert use thoughtful strategies and web design to convert consumers. Consider using these tips, from answering key questions to writing strong copy to including calls to action and shipping information, to move consumers to the point of making a purchase. Incorporate these tactics into your design of these e-commerce product pages and enjoy greater performance and results.
Comments are closed.