5 Handy AI Tools for Editing Your Content
By Jessica Perkins, Monday, June 26, 2023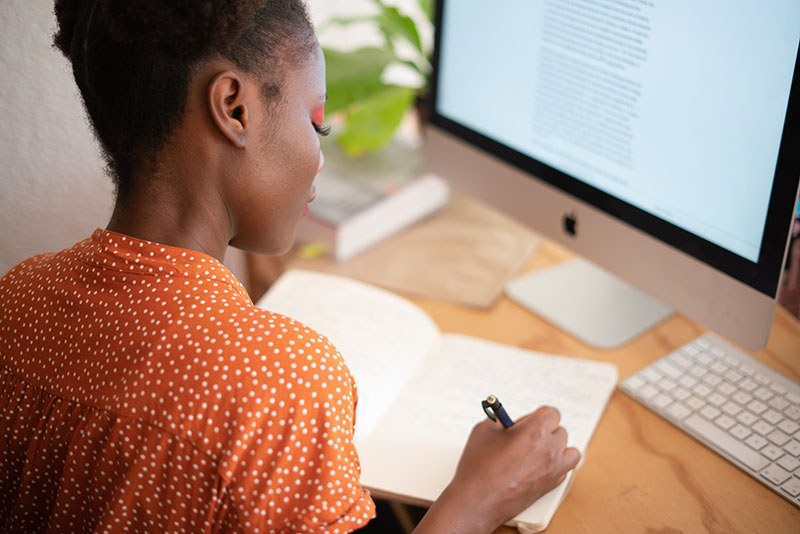 In this digital age, creating compelling and error-free content is essential for engaging your audience and achieving success. The good news is that you can find many editing tools that can significantly improve your writing process, whether you're writing blog posts, articles, or professional messages.
Most of these tools utilize artificial intelligence (AI) to assist in correcting errors, improving readability, and enhancing the overall quality of your written work. If you are unsure what tools to use, this article will introduce you to five handy AI tools that can elevate your content quality while saving time and effort. 
Grammarly: Your AI-Powered Writing Assistant
Grammarly is one of the highly effective AI tools for editing your content, providing assistance with grammar, punctuation, and writing style. As you type, Grammarly identifies mistakes or potential improvements within your text, such as awkward sentence structure or improper word choice. The tool also analyzes the tone of your writing to ensure consistency and appropriateness for your intended audience. 
With its user-friendly interface and real-time suggestions, Grammarly makes it easy to create polished and engaging content without losing sight of your unique voice. Although it doesn't replace manual editing completely, integrating this tool into your writing process can greatly enhance the quality of your work while reducing the likelihood of human errors. 
Hemingway Editor
Much like Grammarly, Hemingway Editor is another invaluable AI tool aiming to improve your content by emphasizing clarity and simplicity. Inspired by the famous author Ernest Hemingway's distinct writing style, the editor highlights potential issues within the text, such as overly long sentences, needless adverbs, passive voice usage, and complex phrases that could be simplified. 
The main objective of Hemingway Editor is to help you to produce clear and easy-to-read content that appeals to your target audience. While it shouldn't substitute manual editing entirely, incorporating this AI-powered tool into your writing process can complement other editing methods and significantly contribute to a stronger final product. 
Quillbot: The Go-to Tool for Business or Academic Writing
Quillbot is another powerful AI tool that can transform your writing, making it especially suitable for business or academic purposes. This application is designed to restructure your text and refine language based on your input without altering the original meaning of the content. The best part is that it provides various options, such as paraphrasing, summarizing, and even changing vocabulary to fit a chosen tone to help you tailor your writing to a specific audience with ease. 
As a trusted paper checker, Quillbot ensures that the text maintains coherence and logic while avoiding plagiarism issues. Although the tool should not be relied upon solely for editing content, using Quillbot alongside Grammarly and Hemingway Editor can create an efficient combination to elevate your writing and deliver polished material that stands out in both professional and academic contexts. 
ProWritingAid: Comprehensive Editing Solution for Writers
ProWritingAid is a versatile Artificial Intelligence tool that offers a wide range of editing and proofreading features to improve your content. This application combines grammar checking, readability insights, and comprehensive writing reports to help you understand the strengths and weaknesses of your work. 
This multifaceted approach is particularly beneficial for authors working on longer projects like novels or research papers. It can serve as an additional layer of scrutiny that keeps your writing style consistent and engaging throughout the entire piece.
Sapling.ai: Efficient Editing for Professional Writing
Sapling.ai is another remarkable AI tool designed specifically for business-oriented writing tasks such as crafting emails, drafting proposals, or generating marketing copy. As an intelligent proofreader built with deep learning technology, Sapling.ai focuses on correcting grammatical errors and refining language usage according to professional standards.
The autocomplete feature of Sapling.ai facilitates quick sentence completion while keeping text relevant to the context. Moreover, this AI editor provides templates for various types of professional correspondence and quick access to common phrases, which can significantly expedite the content creation process. 
Conclusion 
There are many AI-driven editing tools that can greatly enhance your writing and help you produce top-notch content that resonates with your target audience. While each tool offers its distinct benefits, combining them as per their respective strengths will help yield the best results. 
However, remember that no AI tool can completely replace manual editing. That means regardless of what AI editing tool you pick, the application should be used as a supplement to your own critical analysis of the text.
Comments are closed.