Social Media 102
By Lanie Crow, Thursday, November 10, 2011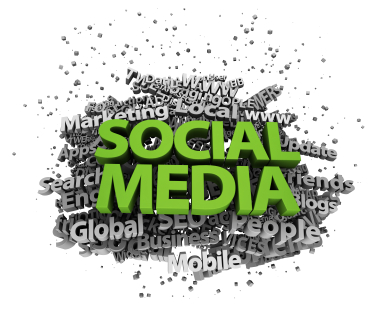 A guide to boosting your business using online tools…
With the seemingly constant buzz over social networking, some people may wonder what all the fuss is about. How could these cleverly-named contrivances ever be relevant to your personal or professional life? The answer lies in people's power. Millions of people use Facebook, Twitter, LinkedIn, and daily deal sites like Groupon on a regular basis. Each of these social media outlets offers ways to connect with customers and generate growth for your business. This includes opportunities in marketing, networking, and advertising. As an added bonus, they're all free.
LinkedIn
Why it's useful: LinkedIn's 135 million users are focused on professional networking. Whether you are staying in touch with colleagues, seeking to fill a position at your company, searching for a potential vendor, or keeping updated on the latest industry news, LinkedIn is all business all the time.
Get started: Creating a LinkedIn account is simple – it only requires your name and email. To get the most return for your efforts, fill out your profile as thoroughly as possible. At minimum, this information includes your current job, past jobs, education, honors & awards, and groups (service, industry, alumni, etc.) Next, start searching for and linking with colleagues, former co-workers, old classmates, and any business connections you may have. You can also create a company profile to keep your business connected with current clients, search for potential customers, and be up to date on the competition.
LinkedIn is a great way to follow up with business contacts you have recently met. A quick "Nice to meet you," message can go a long way in establishing and maintaining a business relationship. As with Facebook and Twitter, always include a link to your LinkedIn profile in your email signature, website, etc.
Groupon (and other daily deal/group buying sites)
Why it's useful: An estimated 85 million people subscribe to daily deal sites and there are literally hundreds to choose from; Groupon, Living Social, Google Offers, Yelp Deals, Amazon Local, and BuyWithMe are just a few. The appeal of these sites is advertising exposure to a huge, targeted (i.e. local) audience, which could potentially generate a massive amount of sales and new customers.
Get started: Each of these sites work generally the same way: the merchant (that's you) contacts a group buying site and arranges to offer a particular product or service at a great discount, usually 50% or greater, if and only if the site can generate a specified amount of sales. Carefully calculate how much this deal may be worth to your business. After factoring in the actual discount as well as the cut for the group buying site, you may make about 25% of what you would on a normal scale. If you think that sounds like a terrible business decision, consider this: 97% of merchants featured on Groupon request to be featured again. The effectiveness of the advertising and the enormous influx of new customers is worth the potential short-term drop in profit. If this viral advertising technique seems like a good fit for your business, go online and fill out a form on any daily deal website to find out more.
Social media offers powerful opportunities for mass advertising, connecting with customers, and industry communication. Sites like Facebook, Twitter, LinkedIn, and Groupon are highly effective tools for your marketing and advertising arsenal. Equipped with these tips (and Social Media 101), you can step confidently into the world of social media to boost your business and grow your customer base. Happy networking!
Comments are closed.