Influencing Information
By Joey McGirr, Monday, March 18, 2013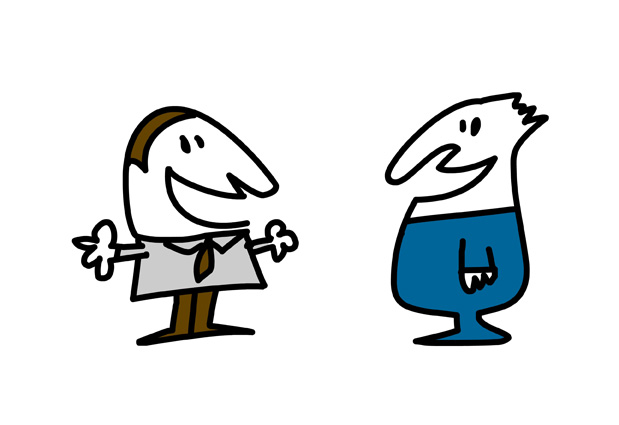 Information is a very valuable commodity.
The information age has created a world where almost all the knowledge of mankind is only a Google/Wikipedia search away. What do you do with all this information? Answer: Enter the age of Connectivity!
The number of people you influence can change the game overnight. Imagine this scenario: Two actors of equal pedigree are being considered for the same part. The producers do a simple search on the web to discover that one of them has amassed a very large following of fans via the social web. If this actor says, "I'm in a movie and you should see the amazing effect," they can get people to purchase a ticket and see the movie. This really appeals to producers and they choose the actor with an active online presence.
What does this mean for your profession or business? The time has come for professionals (lawyers, accountants, realtors, etc) and business owners to wake up to the fact that they can no longer ignore this shift in our modern culture. They need to develop the skills required to build their own fan following. It's time for YOU to develop those same skills. Your consumer is online, shouldn't you be?
Who's responsible for your community?
First, let's start with you. How would you rank yourself on a scale of 1-10 when it comes to how effective you manage your own social media channels (1 = "What's Social Media?")? No matter where you are on the spectrum, you want to progress along to whatever level you feel the most comfortable.
You could ignore it. You could get your 17-year-old niece to manage your social media accounts. You could pay hundreds, or even thousands, of dollars every month to some company and still not really know what they are doing and how it's relevant to your business's growth. Or, you could do what smart business owners and professionals have already discovered; It pays to learn these skills on your own. Not just DO social, but develop the skills to BE social in a way that grows a genuine audience of fans.
Many have argued that social media is not really free, there is a "time cost." You have to take the time to learn what to do and how to apply it, but you also need to take the time to actually do the work. Wouldn't you love to be able to manage any channel you want without it feeling like a burden? What if you could have an unlimited number of consumers reading about you and your company? Well, now you can! If you CHOOSE TO DO IT!
About the Author:

Joey McGirr has been social online since 1997 when he first discovered AOL chat rooms. McGirr Enterprises was established in 2010. They provide social media education, consultation, facilitation, and management services from their Cedar Park, TX office.
http://mcgirrenterprises.com/webinar  |  Twitter: @joeymcgirr
One response to "Influencing Information"