How IT Managed Services for Small and Medium Business Can Positively Impact Your Company's Growth
By Melanie Reyna, Thursday, December 9, 2021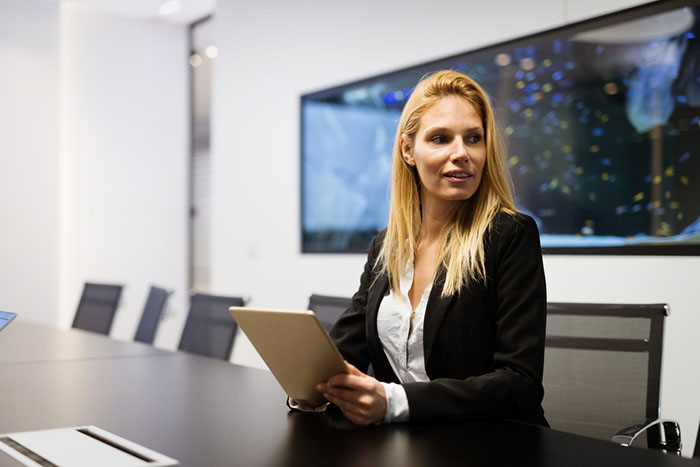 Businesses today face a great deal of challenges; from cash flow and supply chain issues to problems with staffing and employee retention. Ever-changing business technology often gets put on the back burner so the organization can focus on more pressing issues, but overlooking technology needs is risky and can cause problems in the long run. That's why partnering with a company that offers managed services for small and medium business technology can help you avoid more setbacks. Listed below are the top ways your company's growth can be positively impacted.
Resolve and Prevent Frustrating IT Issues
Managed Service Providers, or MSPs, are considered outsourced IT departments for organizations needing help with everyday computer issues. The benefit of hiring an MSP to handle this, rather than finding internal IT staff, is for the price of one or two employee salaries, you can get access to a whole team of technical experts 24x7x365. This helps ensure your employees' IT issues are taken care of quickly so they can get back to their work.
Reactive, on-demand IT support is important, but being able to prevent issues from happening in the first place is another area where MSPs help mitigate technology frustrations. Managed services for small and medium businesses include tools that monitor and maintain your infrastructure. These tools update your hardware and software to help your systems run more smoothly and provide better security against hackers who exploit older technology. MSPs are also alerted to hardware outages and malfunctions and can address them immediately before they become a bigger issue. By outsourcing these IT services to an MSP, you can be confident that your network is operating effectively while you concentrate on your business.
Standardize Technology for Better Efficiency
IT hardware and software can help your business run more efficiently but they need to be streamlined to work together. Otherwise, mismatched technology can cause additional issues. Managed Service Providers specialize in business-class IT solutions and understand how everything – servers, computers, firewalls, wireless access points, software, etc. – works together in your network. Rather than having to research which products you should buy or just getting what happens to be on sale at the time, purchasing items from or recommended by your MSP will help ensure you're getting what you need to optimize your organization's technology.
Implement IT Processes and Best Practices
Processes are important in every aspect of business. You need processes to deliver your goods and services to clients, onboard employees, receive payments, and much more. It is no different with your information technology. IT processes outline what equipment and software employees need, how to set up new workstations to make sure all necessary securities and printers are installed, the level of access to network files, and much more. MSPs standardize these processes so they can be executed quickly and ensure consistency throughout your organization.
Keeping up with tech industry standards and best practices is a job in itself. As cybercriminals evolve their methods to weasel their way into a company's network and in order to help protect the victims, so must MSPs. Having a Managed Service Provider that is well informed of the latest technology solutions and risks is key to defending against cybersecurity attacks. Especially since a single attack can cost a business millions in lost data, lost productivity, and potentially lost customers.
Strategic Planning and Budgeting with a vCIO
It's instrumental to have business goals and make a plan for how to reach them. Unfortunately, organizations don't typically look at how to leverage their technology to impact their growth. Managed services for small and medium businesses include strategic planning with a virtual Chief Information Officer (vCIO). Your vCIO has a full understanding of your network and systems which enables them to make the best technology recommendations to support your goals. They can also help prioritize projects to fit your budget and timelines. Additionally, vCIOs provide quarterly Technical Business Reviews (TBRs) that give you an overview of how effective your managed IT service is and if there are any recurring issues that need to be addressed in order to maximize employee efficiency.
---
About the Author

Melanie Reyna is the Marketing Manager at Texas Systems Group (TXSG), an Austin-based firm that provides managed services for small and medium businesses. TXSG was founded in 2002 with the purpose of delivering Texas-friendly, honest, and caring IT support to both businesses and healthcare organizations.
By focusing on risk-reducing IT solutions and passionately supporting its clients, TXSG has earned the trust of hundreds of organizations across Texas and throughout the United States.
To learn more about how to partnering with an MSP can help you achieve your business goals through the use of technology, visit www.txsg.com.
---
Comments are closed.