3 Website Must-Haves to Achieve Your Business Growth Goals
By Laura Patterson, Friday, December 3, 2021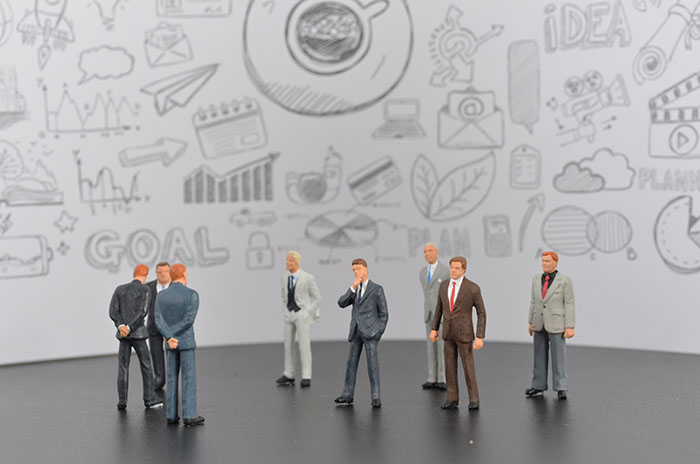 For those of us who can remember being in business in the late 1990s, our first websites were essentially a hard-coded version of our company brochure.  Any minor change was an expensive undertaking requiring a skilled programmer. It was hard to connect the investment in the website to business value. Especially since it was still easy to conduct business without a website.
Today, a company without a website is like a sailboat without a sail.  You may still be able to move, but a sail is what enables you to take advantage of the wind to generate a force to move a boat.  Your website acts as your company's sail, enabling you to recruit, retain and grow customer value.
Your website serves as a critical path to ensuring your company, and its offers:
Surface during searches,
Resonate with your prospects and customers, and
Enhance your credibility.
Whether you're a small firm or a large company, business-to-consumer or business-to-business, these three are essential to business growth. Thanks to applications like WordPress, it has become cost-effective to create a website. Plug-ins have made uploading new content and other capabilities such as pop-ups relatively easy.
5 Experts Weigh in on the Importance of Your Website in the Customer Journey
These five statistics emphasize why your website's effectiveness must be top of mind at all times. According to:
GE Capital Bank: 81% of retail shoppers conduct online research before they buy.
Acuity Group's B2B Procurement study: 94% of business buyers do some form of online research and 77% conduct this search via Google.
Advanced Web Rankings: more than 67% of all clicks on SERPs go to the top five listings.
Research by CEB (acquired by Forrester) found that "57% of the purchase decision is complete before a customer even calls a supplier." Sirius Decisions (also now Forrester) found that "67% of the buyer's journey is now done digitally."
Crazy Egg: the average time a visitor spends on a website is 15 seconds.
Ensure Your Website Works on These 3 Essential Levels
At some point in the buying journey, your prospect is going to visit your website, most likely multiple times.  Therefore, to acquire more customers and grow take a thoughtful approach website.  Make sure your website works for you on at least these three levels.
First, it must help your business be discoverable.  That is, it must surface during searches.  This takes knowledge of SERPs and other technical aspects associated with ever-changing search engine algorithms.  A good website development partner is essential for supporting this effort. They are in the business of staying abreast of the latest trends and how to best navigate the world of search.
Second, your website must quickly convey the problem you solve or the opportunity you create for a prospect and why they should consider purchasing from you. It is critical to work through your value proposition, positioning, competitive advantage, and develop your message map before you create your website.
Oftentimes, companies want to jump straight into website development thinking that they will address this work along the way or make changes as needed.  That is a mistake. Changing metaphors that would be like starting to build a house without a blueprint. Like a blueprint, these elements ensure you build consistency throughout your website and its content.
Third, it must quickly establish your relevance and credibility. Today's buyers are time-deprived.  In addition to answering how you meet their need better than alternatives; your website must be able to help you prove your claims. A website with customer testimonials and valuable content that support your customers' buying journey adds to your credibility and creates a positive impression.
Summary
Your website is the backbone of your online presence. Every form of communication, from email to social media to digital advertising and so on, drives your prospect back to your website. Statistics prove it is more important than ever to have a website that works on all three levels.
Maybe you want a new website or a refresh of your existing website. Either way, choose a website developer and copywriter who can deliver a website that works on all three levels, to achieve your growth goals.
---
About Laura Patterson, President of VisionEdge Marketing

It's gotten much harder for business executives to achieve their growth targets. I have helped executives in 250
+
companies grow via customer-centric, data-driven, outcome-based strategies. In my
blogs,
white papers
, and
books
, I share best practices for each of these strategies. Every blog contains at least one idea you can put into action right away.
---
Comments are closed.