Customer Spotlight: CAN ATX, Connecting the City Through an Online Presence
By Jessica Jones, Friday, June 9, 2017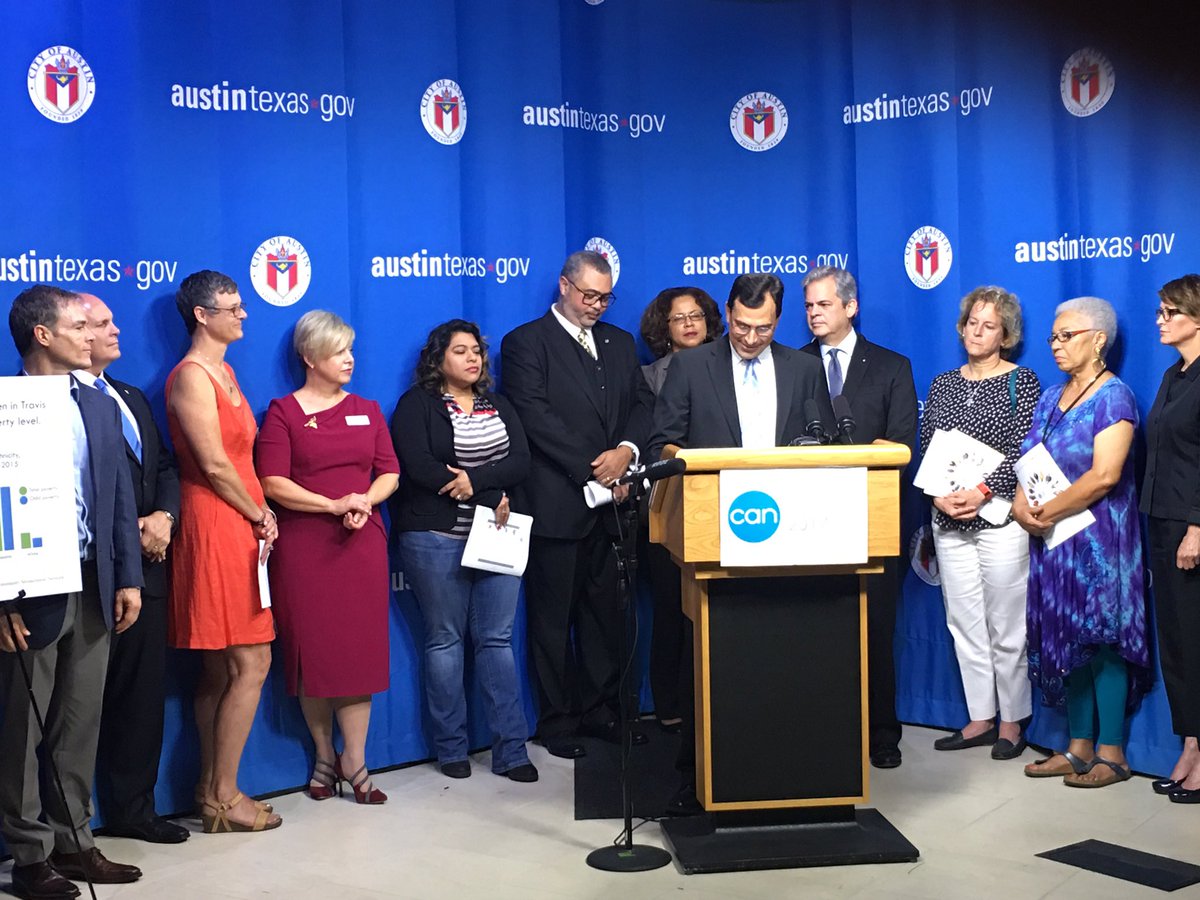 In a huge metropolis like Austin, there are endless ways to help serve the local community. Sometimes, it can seem daunting or challenging to find a way to get involved with improvement efforts. CAN ATX (Community Advancement Network) seeks to remedy this problem by providing research, detailed demographics, and initiative opportunities to take part in.
Executive Director Raul Alvarez has been involved with local community efforts for almost two decades. At CAN, he has sought to support collaboration that is focused on addressing community challenges. According to Alvarez, the most effective way to achieve this is through relevant research and engagement.
How the Web Works for the Business
CAN utilizes the web to get its vast collection of resources out to the city, which includes community conditions research, best practice toolkits, and local initiative-specific information.
"The better this information is presented online, the better resource it will end up being for individuals and organizations who are working to improve the local community," Alvarez said. "We are really happy because the new design helps us to highlight this awesome research and our engagement activities more clearly and effectively."
For CAN ATX, the way the information is presented online is key to success or failure. Alvarez believes that the initial experience a user has with the site will dictate if they return in the future.
"On our website, we value clear and effective presentation with ease of navigation. We want to give the user what they need quickly so they will come back for more information later or share our resources with others," Alvarez said.
Favorite Part of Working With WEBii

WEBii employee Phillip testing the newly developed web pages.
CAN is known for its annual Community Dashboard report, which is traditionally a printed material. For Alvarez, it is extremely important that this product can now be presented online instead.
"This is just one of the reasons why our redesign project was so important," Alvarez said. "Our website is very complex and we have varying needs for different features. We are amazed at the work that WEBii did to customize the web experience for different goals we wanted to achieve throughout the site. It seemed like a pie in the sky kind of idea for our new website and WEBii was able to make all of that happen for us!"
SEE ALSO: Customer Spotlight: Onion Creek Kitchens
Moving Forward with the CAN Mission
A new feature for CAN ATX on their redesigned website is the addition of the Equity Blog. Alvarez is excited to drive more people to the site through the blog. 5,000 recipients receive CAN's monthly newsletter and Alvarez plans to link this large audience to the blog and beyond.
"By linking out to our blog from the newsletter, we will drive people to our site who want more information," Alvarez said. "The blog will be a critical resource for sharing information and linking community efforts together."
In general, the redesign process was a good experience to get CAN thinking about what's coming down the line. Alvarez describes it as a time of prioritizing what's important moving forward.
"It was interesting to see how WEBii's redesign work related to us today. It helped us plan for the future by looking at where we are now and making informed decisions to move forward," Alvarez said.
Comments are closed.