Trying to Convert Website Visitors Into Customers
By Samantha Rivera, Monday, April 6, 2015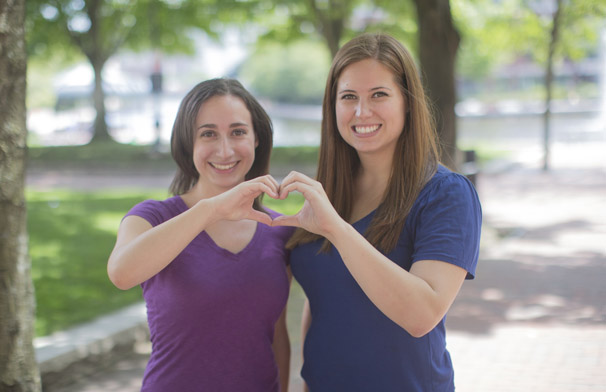 So you've invested some major money in professional web development and an aesthetically pleasing site for your business. Receiving new customers doesn't just require improving your search engine optimization services. You're receiving a lot of traffic, but you can't manage to turn all of that traffic into business. Is there something your website is missing or lacking? One thing to note is that trends are constantly changing and so is customer demand, but something that will never change is that you need customer conversion rates to increase in order for your revenue to increase as well.
Up-to-Date Content
When is the last time you visited a website with content that was severely outdated? Did you feel the need to revisit it? You probably made a mental note to discredit the website because the content was no longer relevant. The same idea holds to be true for your business's website. Posting fresh and updated content says not only that you are an expert in your field, but that your website is a priority. This simple chore says you care to give your consumers relevant information about your services and help them with your shared knowledge.
Whether it's your company's blog or your Facebook page, your consumers want to see your company is always on point and that it's got life. Stale and irrelevant content will send your customers right to the back button.
Creating new and steady content is certainly time-consuming, which is why many companies consider hiring experienced writers eager to produce content for companies. The content they create is not only fresh but also relatable and relevant for customers. These content creators often conduct a good amount of research to understand the consumer and the company's message.
Weeding Out Window Shoppers
So you may have noticed your website's traffic has steadily increased, but unfortunately, a majority of the visitors are only stopping by to browse. This isn't going to help your conversion rate. This is when it is important to consider how to attract the right type of visitor.
First and foremost, distinguish who your target market is. This task sounds pretty simple, but a marketer's mentality tends to believe the "more" the better. This concept can be misleading. The target can become much too broad, ultimately causing you to miss the ideal target altogether.
Once you've zoned in on your target audience, take a look at what your competitors are doing. What seems to be working for them? What isn't working for them? What are their advertisements trying to accomplish and what channels are they using? Conducting research is one of the most helpful tasks when trying to improve your website. You can start by looking at the number of social media followers your competitors have, then eventually work your way out from there.
With an adequate amount of research, you will be a few steps closer to finding the right content and advertising that will attract the ideal customers to your product or brand. Whatever strategy works for you, be sure to practice a strong call to action such as "buy now" rather than "learn more about us."
Direct and Effective Call-to-Action
Speaking of calls to action, are you using them? Time and time again, companies neglect using the CTA. When customers visit a site without receiving direction or instructions about what to do, it can deter them from your site altogether.
A call to action button serves multiple functions. Their main purpose is to get your website visitors to take action and do something. That course of action could simply mean adding something to a shopping cart or actually making a purchase. There are several CTA buttons, but whatever the case may be, they should be used efficiently and effectively. CTA buttons play a major role in the conversion process.
Make sure your call to action button is not only simple but also saves customers from problematic decisions.
Social Media
In this day and age, if your brand hasn't implemented some sort of social media presence, you're probably working twice as hard to pull in customers and clients. The digital marketing world today demands a strong social media presence, even for the long-standing and well-known name brands and products. What others have to say about your brand is very important.
A lot of websites like to leave links to their social media platforms on their website. This is helpful when new visitors have come across your page and want to know a little more about you that your website hasn't said. Company reviews, customer service reviews, word-of-mouth marketing are not only free, but a great way to pull potential customers to your website.
We are more likely to try a new restaurant when we see great reviews about the food and the service provided at the establishment. The same is true about your services. This is why so many companies, large and small, have invested in social media platforms.
Mobile-Friendly Web Design
The growing popularity of smartphones and tablets is forcing several companies to make their websites compatible with cellphone and tablet usage as well. Thankfully, there are so many software testing programs and tools that can assist with mobile viewing and other viewing options. Not only should your website be mobile-friendly, but your email and landing page as well. These pages should all perform and function properly on laptops and desktops as well as cell phones and other mobile devices.
Customer Recommendations
Customer testimonials are extremely valuable and are a great tool for pulling in new consumers. Web-users will want to know what your company is like and what services you have to offer as well as the quality of your services. When prospective clients see how satisfied previous customers were, they're a step closer to converting into a customer themselves.
Finding a new book or considering a new hairstylist is a decision that requires an adequate amount of research and recommendations. When conducting this type of research, testimonials are the most persuasive piece of content for potential customers.
Dedicate some space on your site to sharing what your customers have to say about you. Showcase positive feedback from different social platforms on your website. Video reviews are other forms of customer testimonials that have become a lot more prevalent recently. Brands such as Nike often ask consumers to review shoes and other products on websites like YouTube.
Every brand, product, and company is different. What works for one, won't necessarily work for the other. However, improving your website with the tips we discussed briefly, is a great way to increase customer conversion rates.
Comments are closed.