10 Things that Google Discontinued
By Ruth Hawk, Friday, October 26, 2018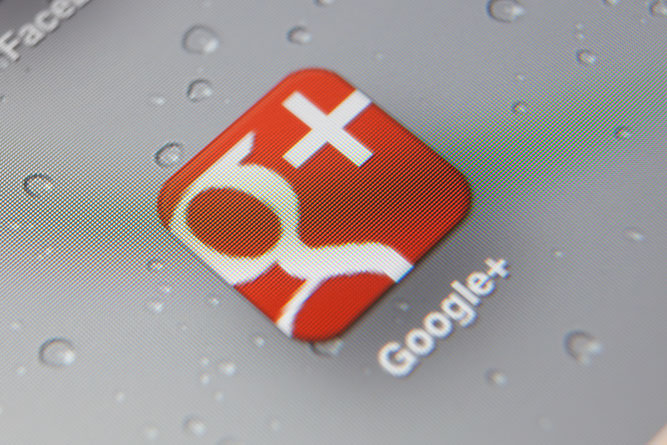 On October 8, Google announced that it would shutter its social media channel Google+ in 2019, after revelations that Google+ had left users' personal data vulnerable to hackers. And here are some ways this may impact your web design.
While Google has gained a reputation for its wildly successful endeavors, including Google Hangouts, Gmail, Google Maps, and Google Drive, Google+ is not the only Google project to fall by the wayside. Many projects have been retired because their functionality was integrated into new and improved products. Others have been killed off simply because they were not working.
Here is a list of 10 such projects that Google has discontinued.
Google+
As mentioned above, Google+ is currently in the process of being shutdown. Founded in mid-2011, the platform was meant to be a competitor to popular platforms like Facebook. Over the last 7 years, however, Google+ failed to gain the widespread acceptance that the company desired. Revelations of the platform's security problems seem to have placed the final nail in Google+'s coffin. Google does plan to keep its enterprise version for business customers, with improved features and security.
Picasa
Released in 2002, Picasa used to be Google's desktop photo editing application. The program gave users and web design amateurs the ability to store and manage their photos on their desktops. In addition, Picasa allowed them to make basic edits to the photos without using a photo editing software like Photoshop. The program was retired in 2016, but only to make way for Google Photos. This is an online service offering enhanced services and options for individuals looking to organize and manage their digital images.
Google Reader
In 2005, Google launched its own RSS reader to make it easy for users to access all of their preferred online content in one location. The application was popular for awhile, with a strong following among Google users. However, in 2013, Google felt that the cultural shift away from reading the day's news at one time. Reading news a little at a time throughout the day had made Google Reader obsolete. Despite its usage by millions, Google felt that the RSS feed was not enjoying heavy enough usage to justify its existence. Users were left to find other RSS feeds if they wanted to continue accessing their online content in one place.
Google Talk
Google Talk, launched in 2005, served as an instant messaging system for Gmail users for about 8 years. The program allowed users to communicate via both text and voice and enjoyed significant popularity during its tenure. In fact, Google Talk (also known as Gchat), was so successful that it was discontinued not as a failed project. Google replaced it with a more feature-rich and improved program, Google Hangouts.
iGoogle
Also launched in 2005 was the Google Personalized Homepage, later renamed iGoogle. This personalized homepage allowed users to add whatever elements they wanted (such as weather or news) to the page.  It enabled users to customize it to their needs and preferences. The homepage was popular, at one point being used in 20 percent of Google searches by more than 7 million people. However, in 2013, Google retired iGoogle because they felt that it was no longer needed.
Google Notebook
Google Notebook was launched in 2006. The program granted users the ability to create notes and save website links within the program for later reference. Free and online-based, the program was eventually retired in 2012, only to give rise to similar, but improved programs such as Evernote and Google Keep.
Google Wave
Google Wave, launched in 2010, lived just a mere two years before its retirement in 2012. The application was intended to combine a wide variety of uses. It included instant messaging and document collaboration along with blogging and email. Unfortunately, Google Wave proved to be too confusing and complicated for most users, and it never really became popular. Google ended it without a real replacement in 2012.
Google Video
Before Google owned YouTube, it created Google Video. Like YouTube, the video streaming service allowed users to upload videos for public consumption and web design integration. It provided a convenient place to host videos without running out of storage on their own websites. However, after Google acquired YouTube in 2006, the need for Google Video declined, and six years later, the company axed it.
Google Buzz
Another attempt of Google to enter the social media sphere was Google Buzz, introduced in 2010. The short-lived program, which integrated with email, provided elements of social media and instant messaging for users. As a result, users could share posts and videos with others, such as their email contacts. However, similar to Wave, Buzz was a bit confusing for people, and Google ended the program in 2011.
Google Answers
Google Answers was an attempt to give people in depth and accurate answers to any question that they had. Users could post a question and the amount they were willing to pay for an answer. Researchers would provide them the answer. However, the program never really caught on, and free options made paying for answers seem unnecessary, so Google ended Answers in 2006.
Google's failed applications and projects have not stopped its success in other fields. They do require businesses and individuals to keep up with the changes and how they might impact their own online presences. If you need assistance with your own web design and web development or have questions about how changes in Google's programs might affect you, do not hesitate to reach out to WEBii. We can help you to create a website and online presence that can weather any changes in Google, design trends, search engine optimization, and more.
Bonus News Update! Another one bites the dust:
Free Use of Google Map Embeds
Yep, this is a doozy. If your website has an embedded map from the Google Maps API, you probably noticed an error message appearing on the map. This is happening to thousands of sites across the web. The change is due to Google's decision to start a billing structure around the use of the Maps APIs. While small sites with minimal usage can still access it for free, there are some arduous steps required in the owner's Google account settings, including adding billing information. This is still challenging for many plugins and web design developers. Websites will continue with maintenance updates for months to come.





Comments are closed.