How to Streamline Building Your First Online Store
By Jen Sayroo, Tuesday, June 23, 2015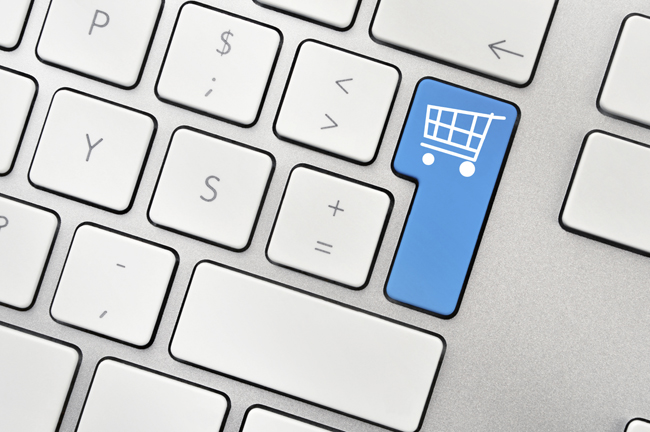 Are you playing with the idea of taking your brick-and-mortar strictly online or adding the option of online shopping to your already existing business? This can seem like an overwhelming addition to your existing workload. Don't put off your new business venture because you are not sure where to start. Below are some tips to create a good foundation for your online store that will help avoid the common delays and stresses of designing an online store.
Details Are Key
Building an e-commerce site can be quite a project. Before you even start researching who you want to design your website you need a solid idea of what look and feel you want for your site as well as its functionality. This will vary based on your products or services. If you have mapped out small and large details it will make the build-out of your site much faster and run more smoothly.  After you have laid out a design plan you can then start your search for an Austin web designer.
When searching for the right web designers ask for their references and to see samples of completed sites. You want to make sure they are capable of bringing your site to life. You should seek a company that is experienced in e-commerce development, instead of only front-end design. Once you have nailed down the right web development company you will be ready to collaborate with them, providing a clear idea of how you want your site to look and what functions are necessary.
Here are a few examples of commonly overlooked details:
What will your domain name be?
What payment platform will you use?
Do you have images or need someone to create them for you?
What will your shipping method be?
How will you track your inventory?
These are small details that you may overlook, which can cause delays in creating your online store. So don't skip on fine-tuning the details when it comes to designing your online store.
User-Friendly Platforms
When choosing a provider for your online store you want to make sure they use a platform that is easy for you to update with basic information. This is important – because items, prices, sales, and information are always changing. Using a platform like WordPress or Magento makes managing your online store less stressful for you.
Since you also have a business to run you need to be able to make changes to your online store easily. A site that is too custom might cause long delays in the simplest updates. A user-friendly platform also allows you to have a constantly changing site with fresh images and content. In order to find out what platform works best for you take some time to research what other online stores are using. Below are a few common platforms that many online stores utilize:
WordPress with WooCommerce or other extensions
Joomla with Virtuemart
Magento
After establishing your platform and web design you can now start populating your website with products and all the important information needed to attract customers to your online store. This information is referred to as content, which leads to the next tip for creating your online store.
Quality Content.
After your site is designed it is important that you add relevant and keyword-focused content to all your pages, especially to the landing pages and home pages. This content includes any text information that you provide on your site for customers to read and browse, and it is also what search engines like Google read. To gather your keywords you will need to do some research on what terms customers are using when searching for the products you carry. After gathering at least 5 to 10 keywords that relate to your online business you can begin to add targeted, quality content to your site. Make sure you invest time into your item descriptions, the about us section, and any text you have on your site so that customers are interested in what they see. The more clear and concise information you can provide the more likely a customer will make a purchase without hesitation.
For example, many online shoppers like to know what your return or exchange policy is when making an online purchase. If this is easy to find and clearly stated, a customer will feel more secure about your online store. When information is hard to find, many online shoppers will go on to the next competitor that carries the same or similar product.
This is why is it important to provide your customers with relevant and quality content. Not only will it help convert customers visiting your website to customers making a purchase, but it will also help make your online store easier to find when customers are searching for the specific products you carry.
By making sure you lay out your expectations, pick a user-friendly platform and use quality content, you will get your online store up and running efficiently and faster. As you can see it takes more than designing a great-looking site to get customers. You will need a combination of great design, great content, and quality SEO marketing to have a successful online store. Having a solid idea before you start the website design process will help you avoid delays. Having an e-commerce platform that you can make basic changes to as an administrator will help you manage your site efficiently and cost-effectively. Lastly, loading your site with great content will turn customers visiting your site into buyers.
These tips will get you off to a great start on building your new online business.   Good luck with your venture!
About Jen
Besides being an excellent WEBii team member, Jen is an experienced retailer who has managed her own online store selling apparel. Follow more tips from the WEBii team on Twitter @webiinet.
One response to "How to Streamline Building Your First Online Store"