Where Can I Edit My Favicon in WordPress?
By Ryan Feldman, Saturday, January 2, 2021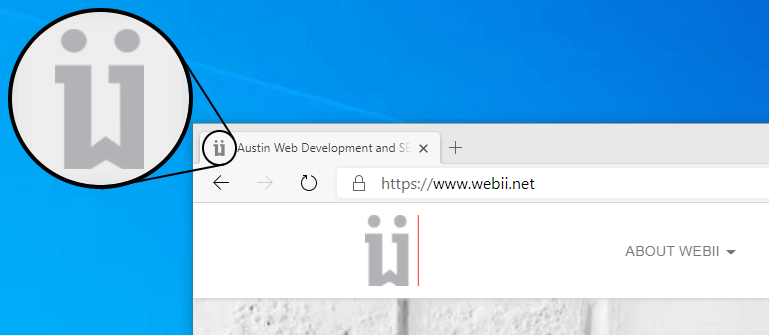 While designing your website, you may have come across the term "favicon", short for "favorites icon". This refers to the file containing the icons that can appear next to your website in the address bar or bookmarks/favorites tab in web browsers. See below on where to add these in WordPress.
Where to Upload Your Favicon in WordPress
If your WordPress version is at least 4.3, an easy-to-use feature has been implemented for you to upload your favicon:
1. Go to the Customize page, which appears under the Appearance option in the left sidebar.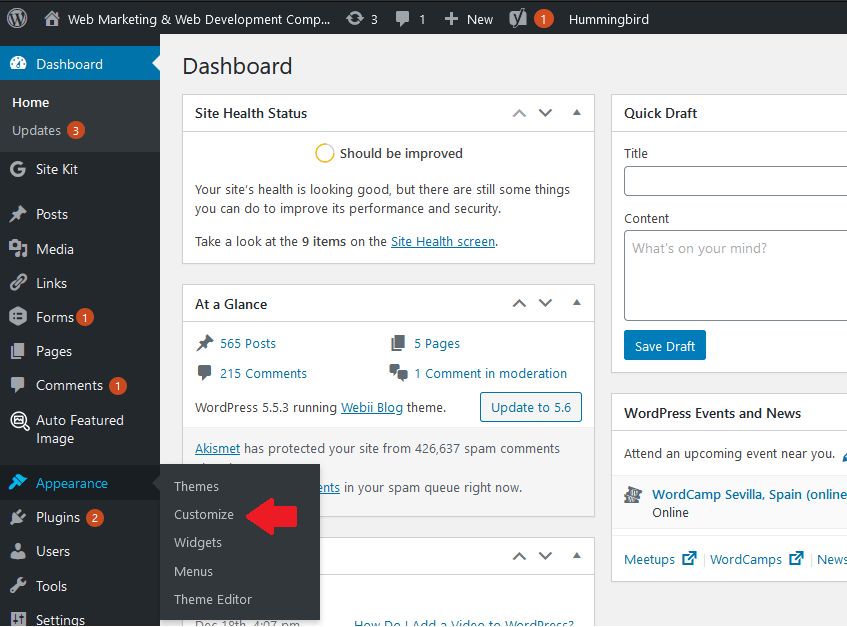 2. On this page, click the Site Identity drop-down from the list on the left side. Here you can upload your favicon, as well as set your site title and description.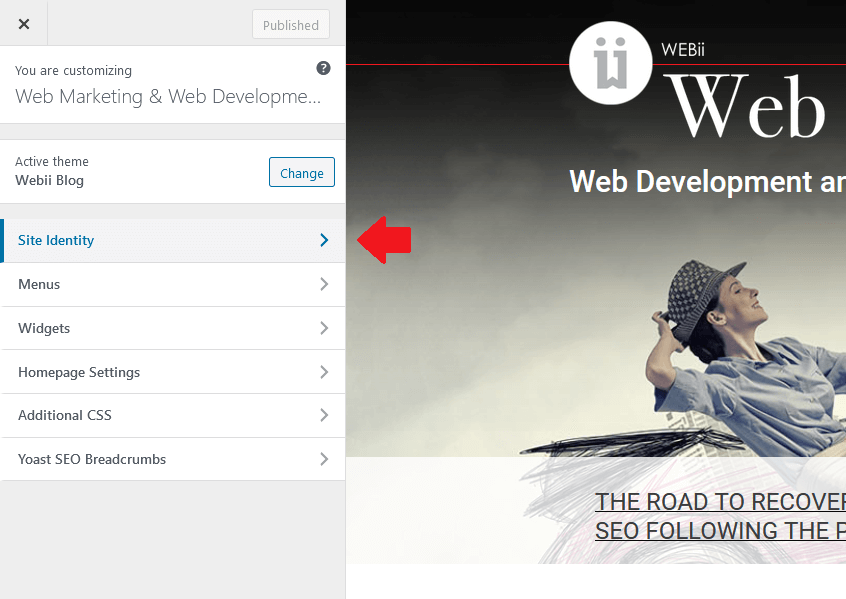 3. Click the Select Icon button, which will allow you to upload the favicon or choose an existing file in your media library.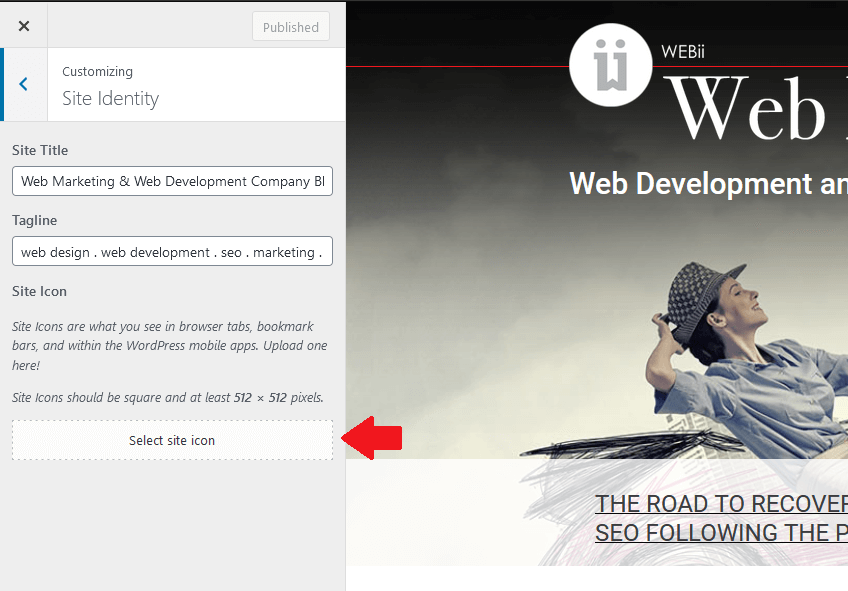 If your WordPress version is older than 4.3, or if your theme does not support the feature described above, then you can add a favicon to your website's files through an FTP client.
1. In your WordPress theme's main folder, delete the old favicon.ico file and add your new icon file.
2. Upload another copy of your icon file to the main directory.
3. To ensure your favicon appears on all browsers, you may need to update your header.php file as well, so the line of code that begins with  <link rel="shortcut icon" links to the path of your uploaded icon file.
How to Create a Favicon
Now that you know where to add a favicon for your WordPress site, you may be wondering how to make one, if you don't have one already. Favicons are most often small copies of the brand logo, but you are free to be creative with your choice. Whether you decide to create a favicon from scratch or use existing branding materials, you can use any common image editing software, such as Photoshop or GIMP, to make a 512×512 pixel square image in a .ico, .jpeg, or .png file format. There are also convenient online favicon creation tools, such as favicon generator Favicon.IO, which can guide you through the process of creating your very own favicon.
Once your favicon has been created and uploaded to your WordPress site, clear your cache and reload your browser. Your brand new favicon should now appear next to your site title in the browser window! A well-made favicon can help boost your brand recognition, as well as serve as a visual marker that can help your visitors easily identify your site.
Comments are closed.