Why It's More Important Than Ever To Care About Mobile Web Design: The Mobile-First Shift
By Jacqueline Sinex, Wednesday, September 19, 2018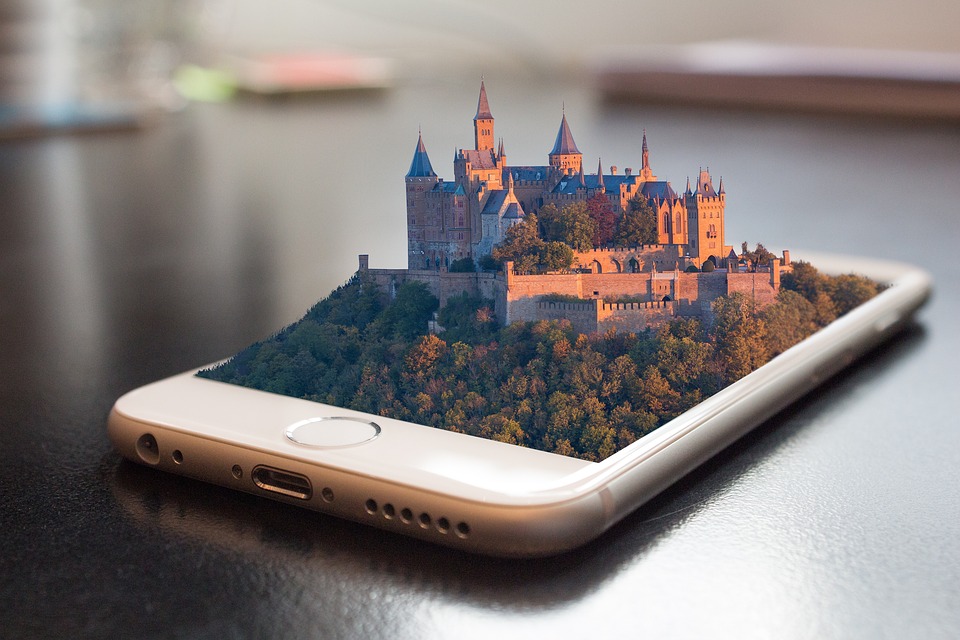 You may have noticed that you recently received notifications from your Google Search Console that your site has been updated to mobile-first indexing. If you were not already thinking about your website's mobile experience, this is a big clue that you need to get on board. Because mobile web design is more important than ever.
The reason for this shift is that the monster of all search engines now recognizes that mobile searchers represent the majority of their users. Search engines always have a goal to serve the best information to their users. To do that, they need to consider the devices they are using and how they are searching for the information.
People are looking at your website on smart phones, iPads and small laptops, so be prepared.
If your website is not currently mobile-friendly, you are definitely missing out. It doesn't really matter what type of business you are in. Local businesses like restaurants and dry cleaners certainly have a lot of customers searching for their location and reviews on mobile devices. But people also use their phones and tablets to search for all types of information. In fact, when I was at the dentist waiting for my appointment to start, I was on my phone reading about everything from the news, to local stores and technology providers. This is what your own customers probably do, too.
If you aren't sure about the state of your website, do two things right now:
Run the Google Mobile-friendly Test. If your site doesn't pass, you will surely know that you need to start talking with your web designer to work on a plan. If it does pass, that's good news, but you should not end there.
Actually visit your website on a phone and see the experience for yourself. Automated tests don't detect everything about user experience. A person needs to view the mobile web design on a real mobile device. Look for areas of improvement you can work on with your web designer and content contributors. Was the most important information obvious on the mobile phone? Was the call to action easy to find and click on? Is your phone number easy to see and click-to-call?

A mobile web experience comes in different forms.
There are different ways to approach a mobile website experience. This includes responsive web design, mobile specific websites, and third party mobile web services.
The common modern approach we use today is responsive web design. With responsive web design, we approach the mobile web design project as one website entity that will automatically adjust to fit a variety of screen sizes. Today, there are a growing number of accessible technologies for web developers to create responsive websites.
Another approach that was more common in the past was to develop two separate websites: one website designed for desktop, and a second website designed for mobile devices. A script or plug-in would detect the device that a visitor was using and serve the appropriate website to them. This approach requires someone to maintain content on both websites and ensure they stay consistent.
Yet another approach that I saw more frequently many years ago was to subscribe to a mobile website service provider. That provider would create a simplified version of the website or a sort of "app" and the business owner would add a link or piece of code in their main website to trigger it. When a visitor used a mobile phone to view the businesses site, they were redirected to the mobile web service's version. If the relationship with that vendor ends, so does the mobile website.
At our agency, we approach most of our projects using responsive web design.
A mobile web design doesn't have to be ugly.
Plenty of old-school mobile websites are stripped down versions of their parents, with a single color background, no images and bold text. Sometimes they are effective and the calls still come in. But your website does not have to be ugly and boring to be mobile-friendly. It is entirely possible to create a responsive web design that looks beautiful on mobile devices.
It's true that sometimes it is best to remove an image slider, a video or some other element from mobile view because it is not a good user experience. But with the right responsive coding and style sheet techniques, a web developer can really adjust the presentation with responsive images, better font sizes, and nicely adjusted layouts.
It's time to put some time, energy and dollars into your website to ensure it has a quality mobile experience. If the website does not meet these requirements, your business will eventually suffer as your search ranking and traffic declines.





One response to "Why It's More Important Than Ever To Care About Mobile Web Design: The Mobile-First Shift"