SEO Case Study Examples for Success
By Elizabeth Foley, Monday, September 26, 2022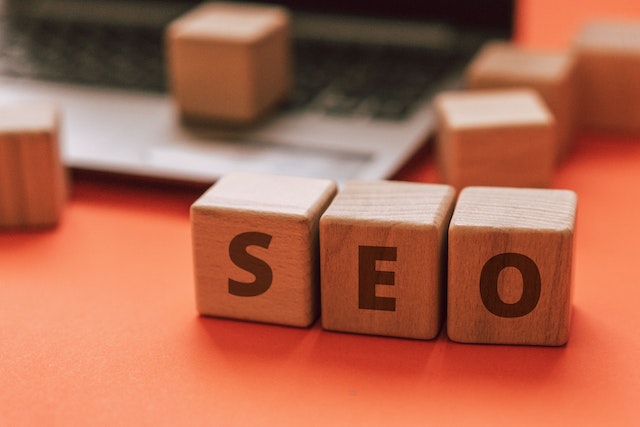 SEO case studies provide effective learning opportunities by describing the steps others took to achieve success. Additionally, SEO case studies offer real-life examples of tactics and strategies being implemented. As a result, SEO case studies help businesses identify measurable SEO goals they might want to achieve themselves. 
Example of SEO Strategy
Search engine optimization (SEO) is the process of improving a website to make it more visible to people searching for products or services related to that site on Google, Bing, and other search engines. Having a website's pages appear more prominently in search engine results increases its chances of attracting new prospective and existing customers.  
To determine the order pages should appear in a search result, algorithms analyze website pages, considering hundreds of factors. A bot programmed with this algorithm, performs a crawl of the web, going from site to site and gathering information about the pages it finds. Search engines like Google and Bing index those pages, and rank them in order of most appropriate for each search result.  
SEO is an essential part of any business's marketing strategy because it increases a website's visibility, traffic, and prospect conversions. This is all achieved organically through SEO, rather than through paid advertising. PPC advertising, also known as pay-per-click advertising, is an online display advertising method that appears on websites across the internet.  
Users who see the PPC ad aren't actively looking for the products or services, so they may not be ready to make a purchase at that time. As a result, PPC advertising has a lower conversion rate when compared to organic SEO. Even if a business's PPC ad impressions are high, it doesn't necessarily mean users paid attention to it.  
It takes time to see success with SEO, but the benefits are worth the effort. Businesses gain trust from their audience when their site is optimized for SEO because that makes it usable, relevant, and organized.  
SEO Tools
As part of a business's overall digital marketing strategy, it is imperative that a company's website performance is constantly monitored to ensure the site is on track. A few of the most effective tools for monitoring SEO include:  
PageSpeed Insights 

 

Mobile-Friendly Test

 

MozBar

 

Ahrefs Webmaster Tools 

 

Google Analytics 

 

Google Search Console

 

Yoast SEO

 

Seo Quick Check by WEBii

 
Key performance indicators are used by businesses to measure the success of their websites. After reviewing the metrics of performance indicators over time, a business can identify what improvements have been made and what areas still need improvement. A website health check audit using SEO tools also helps a digital marketing team stay on the same page and be held accountable.
SEO Case Studies 
SEO case studies present a detailed analysis of real-world search engine optimization. An SEO study can examine a single SEO tactic or a group of SEO strategies. The goal of an SEO case study is to identify what works in search engine optimization. 
Search engine optimization can be broken down into three main components: Technical SEO, On-Page SEO, and Off-Page SEO. Here is a brief explanation of each component that is often explored in SEO case studies:  
Technical SEO
The objective of technical SEO is to analyze and optimize a website's technical aspects. There are certain technical characteristics that search engines prefer when displaying search results.  Providing a website with good technical SEO optimizes the site for the aspects search engines prefer. 
Technical SEO makes it easier for search engines to crawl it. During website crawling, web pages are automatically fetched by software, allowing people to search for content on websites via their indexes. After analyzing a page, the crawler searches for links to the next pages to fetch and index. This is an important concept to understand because technical SEO analysis aims to improve user experience, in addition to speeding up the website, and improving search result ranking. 
On-Page SEO
In on-page SEO, the components of a website's pages are optimized to get a higher organic ranking on SERPs (Search Engine Results Pages). Building content related to the business will help to achieve a higher ranking. It is essential that a developer conducts proper keyword research before building an On-page SEO. That way content that answers the business's target audience's search queries is created, thus raising the site's search result rankings organically.  
Off-Page SEO
Off-page SEO refers to any action that can be taken outside of the website to achieve the highest SERP rank. An off-page SEO strategy involves acquiring links from other authoritative domains and directing them back to the business's website. It improves the user experience when high-quality, relevant content is developed, which in turn leads to higher search engine rankings. 
Links from other websites that direct the user back to a business website are called backlinks. Search engines will consider the website credible and relevant when they acquire a number of relevant backlinks. The content of a website with effective off-page SEO links is also more likely to be linked to and shared by other websites and bloggers. As a result, the domain authority of the website is increased. 
SEO Case Studies and a Businesses Return on Investment 
There has been a significant change in marketing and advertising over the years. The internet has enabled businesses to reach millions of potential customers. Although SEO has a high return on investment, most businesses opt for social media and paid advertising. This is because it takes time and effort to rank a business website using SEO. However once a website ranks with effective SEO, its sales will soar.  
To ensure a functioning website that boosts sales, it is essential to develop and maintain a comprehensive SEO strategy that prioritizes the beneficial aspects of a case study. When SEO's return on investment (ROI) is measured, the positive impact of SEO becomes more clear. By analyzing ROI, companies are able to determine how much traffic, leads, and sales have been generated by using SEO strategies. An even more effective SEO strategy can be developed based on this information. Business owners in all industries can gain impressive ROI from a well-structured SEO strategy.  
Case Study SEO Best Practices 
Ready to write a successful SEO case study? Begin with an outline that meets the guidelines for industry best practices. This is important because, when the right information is included, a case study can also be used as a sales tool. For this reason, it is important to include evidence of past success in an SEO case study. This can be achieved by making sure the SEO case study has an overview that clearly identifies who the target client is and what their goals were. Briefly describe the problem being solved in the case study background. Describe how the improved results were achieved with details about the process of coming up with the solution. As a final step, include a reflection on the client's reaction and the benefits they gained. 
---
About the Author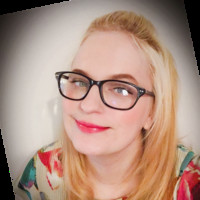 Elizabeth Foley is a professional writer with a special interest in consumer research and in-depth knowledge of business trends. Both professionally and in her personal life Elizabeth enjoys researching high-quality products at affordable prices. Elizabeth is always on the hunt for cost-effective solutions for both businesses and consumers.
---
Comments are closed.