How to Optimize Your Restaurant's Web Presence
By Megan Marshall, Tuesday, May 17, 2022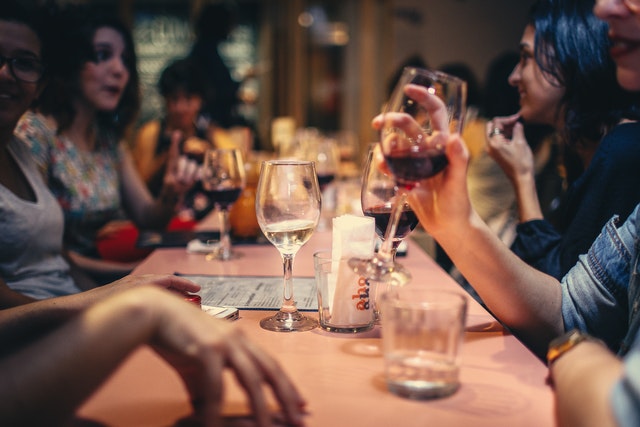 Small business owners should pay attention to the trends in their industry. One thing to be aware of, across the board, is that having a web presence is becoming exceedingly necessary. As a restaurant, you are competing with all of the other food service options in your area. Odds are, they already have a presence.
It's about so much more than the food. People want to be sold a dining experience. If they come across your restaurant online, they can get to know you and your offerings before sitting down at a table. The bottom line is that you could be missing out on an incredible amount of prospective customers by ignoring the benefits of digital exposure. It's time to kick off your restaurant's web presence with style.
Build an Eye-Catching Website
Having a good web design is crucial for any business. If your site is attractive and easy to navigate, it gives you an instant award of trust. But to get the perfect website for you, you need to be able to weed out the bad web designers out there. Just because you have a website doesn't mean it will get receive the number of conversions you wish to see. Get in touch with local web designers who can show their history of successes through their portfolio, and that are capable of providing you with quick responses.
Perfect Your Menu Viewing on Mobile
There are a lot of website visitors that come from smartphones. That number is on the rise every year. Smartphone users expect to have the same great experience with your site on this device as they do on their desktop. Without mobile optimization, your restaurant's web presence will be lacking. It could lead those who are trying to access your blurry, non-downloadable menu to get frustrated and decide to take their business elsewhere.
Set Up Your Google Business Profile
If you want to improve your local SEO, you need to have a Google Business Profile. When someone specifically searches for your restaurant's name on Google, they will be greeted with all of your important information. This includes a brief explanation of your restaurant, your service options, address, hours, and phone number. Due to the pandemic, Google has also introduced a section labeled "health & safety" where you can specify what precautions your staff is currently taking. And, if you offer pick-up or delivery, there are buttons for those. Basically, your Google Business Profile is the key to your restaurant's web presence in the search engine.
Get Serious About Keywords
Think about all of the times you've wanted to go somewhere to eat but weren't sure where. Maybe you looked up "Mexican restaurants near me" or "burgers in Austin." Now, consider this in the context of your own restaurant's web presence. Your potential customers won't be able to find you in the search engines if you aren't effectively implementing keywords. With the first five organic search results accounting for 67.6% of all clicks, you can't afford to get lost several pages back.
Encourage Customer Reviews
Honest, positive feedback can go a long way in securing more clout for your restaurant. They paint a picture of what your customer experience entails. In a report by Benbria, one study found that 60% of respondents read reviews before going to a restaurant. Another showed that having a one-star increase on Yelp can bring your revenue up between 5 to 9%. If those who eat at your establishment take a few seconds to highlight you online, either on your Google Business Profile or on a review site, it could be the boost your restaurant's web presence needs.
Make Social Media Profiles
Social media adds another layer to word-of-mouth marketing. Users regularly come into contact with business-related content from other consumers, rather than just the businesses themselves. If they see someone post a beautiful shot of their dinner at your restaurant, they are going to look you up. A restaurant's web presence can increase dramatically by extending its promotions to multiple channels. Facebook and Instagram will become your best friends. They are platforms that are easy to use and manage, where you can better your customer engagement.
Find Influencers in Your Area
The food blogging landscape has drastically expanded in the past decade or so. While micro-influencers don't necessarily have the same power as celebrities, they can shed a good amount of light on a business. Your city's known foodies are capable of amplifying your restaurant's web presence and building your reputation, all with a single, expertly-crafted post. You can leverage these posts yourself by shouting them out on your profiles and making them feel seen. If you are interested in long-term collaborations, consider reaching out to partner with them on a blog, giveaway, or special event.
Create an Online Ordering System
At the beginning of the pandemic, restaurants that never previously had to were scrambling to start taking delivery orders through their websites and apps. What they may not have realized at that point was how lucrative online ordering systems are. Customers who wouldn't have otherwise wanted to eat at their sit-downs were now making purchases for a whole house. Aside from the money, these systems are also good for tracking customer data and improving order accuracy. You can keep your business running smoothly, both in-store and online.
Are you ready to take the next step with your restaurant? Whether you are just opening your doors or have had a website for several years now, WEBii is here to make sure you get seen on the search engine results pages. Let our web development and SEO professionals handle all of your digital needs. Send us a message to discuss how we can commit our services to your restaurant's web presence.
Comments are closed.