Tips for Staying Organized in Your Social Media Management
By Megan Marshall, Thursday, February 10, 2022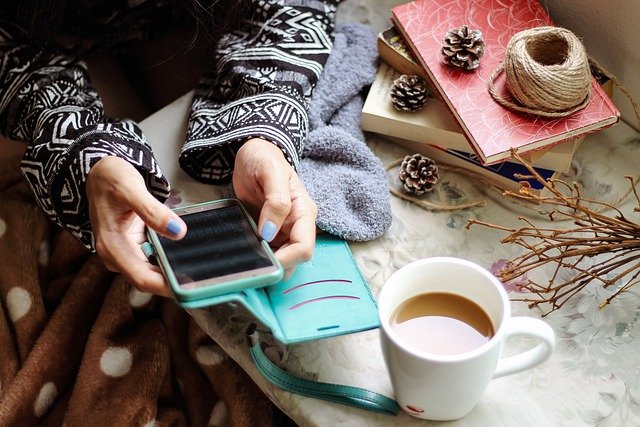 You have already determined which social media platforms are the best fit for your business, based on where your audience is located. Now, you have to stay organized with what you post, as well as when and where you post it. In the digital environment, things are constantly changing. Between staying on top of your content, the current trends, and your social mentions, there is a lot to keep track of.
If you are unable to stay organized, you will miss out on opportunities for greater engagement. For that reason, social media management requires a lot of organizational skills. Your business shouldn't just be existing on a platform. It should be active, with a structured strategy and a specific brand voice. Let's discuss some ways for you to thrive in your social media journey.
Set SMART Goals
The concept of SMART goals was developed three decades ago. They are the best way to manage your objectives, considering how daunting project execution can be.
Specific:

Determine what you want to accomplish and why it is important to do so. You will not be able to focus your efforts if you do not know which resources you should be utilizing and what limits you could face.

Measurable:

You need to be able to stay on track with your progress. By setting numerical goals, you will have benchmarks to strive for and it will be clear when something is accomplished.

Attainable:

Shoot for the stars, but within reason. You are more capable of succeeding with

social media management

when considering where you are currently and comparing it to previous months.

Relevant:

Your smaller goals should always have an impact on your overall social media presence. They need to consist of activities that will push you the closest to your ultimate goals.

Time-bound:

By adding a time frame, you will continue to stay motivated. Include a variety of weekly, monthly, and quarterly goals that you can adjust when the time comes.
Update Your Content Calendar
The best decision you can make for your social media management is to develop a calendar for planning and scheduling your social media posts. Time them on each of the social networks you use so that you don't have to rush to publish anything the day of. It is difficult to effectively engage with your audience when you have no strategy in place. For this reason, you have to consistently update your calendar so that no one on your team gets confused about what is going live when. Know that not everything in the calendar is going to stay as it is right now. Some pieces of content or mentions of events may end up taking precedence, so be flexible.
Be Consistently Active Online
Use the platforms that your audience is on and continue to capture their attention with fresh content. While you don't necessarily have to post something brand new every single day, you should have a schedule, thanks to your content calendar. Having an inactive social feed is bad for your brand. It will make your business appear poorly managed, as though you are simply lurking online with nothing to contribute. Consumers want to work with businesses that engage with them, whether it's from responding to questions or simply providing updates. If you run out of content to use, consider repurposing past content that has become relevant again.
Use Scheduling Tools
There are different peak times for user activity across social networks. To get the most out of each post, you need to know these times. Software providers offer automation solutions to improve your social media management. For example, Hootsuite is a pay-to-use platform that integrates social across your organization so that you can easily create, schedule, and publish content from a single dashboard. It is currently the global leader in social media management, being used in almost every country in the world. There are other helpful scheduling tools like TweetDeck which is specifically made for Twitter, and ContentCal which also branches out into analytics. Find a solution that fits your unique needs and budget.
Customize Posts for Each Channel
Grow your following in a proactive way with cross-promotion. This is where you share your content as widely as possible, across each network you use. However, you do have to recognize that these networks have different audiences and requirements, so you will need to slightly adjust your posts to fit them. For instance, Instagram only allows you to put a clickable link in your bio, where Facebook can include it in the copy of your post. A social media strategy that includes cross-promotion helps you to maximize the specific strengths of each platform.
Track and Analyze Your Content
Measure the results of your social media management by analyzing which posts have performed the best. Use analytics tools to identify performance trends. By doing this, you will be able to learn from your mistakes and create content that consumers actually want to see. Social media analytics include the concept of social listening to monitor platforms for opportunities and provide comprehensive reporting about your performance. That way, you will be able to better understand the conversations that are being had online about your industry. A few necessary metrics that you should consider are total impressions, reactions, and conversions. Relate this data to your marketing goals so that you can support your future business decisions.
Infographic: How Has Social Media Grown in Recent Years?
The majority of the world is on social media.

As of October 2021, 57.6% of the world's population is on at least one platform.
This means that there are 4.5 billion active social media users.

YouTube and Facebook are the most widely-used social media platforms.

People can use them both to post videos and livestream.

The average person spends 2.5 hours using social media each day.

This means that, factoring in the hours for sleeping, we spend 15% of our lives on social media.

9 in 10 internet users use social media every month.
40.4% of people are on social media for work purposes.

When it comes to promoting products and services online, 73% of marketers feel that social media has been effective for their business.

North America and Western/Northern Europe have the highest social media saturation rates in the world.

Respectively, 74% and 79% of their populations are actively on social media.

2020 saw an incredible increase in social media.

Platforms gained 490 million users in that year alone.
While the most watched content was entertainment, the most shared content was scientific.
The key to social media is making your presence known in a human way. You can't do that if posting and interacting with your audience isn't on your priority list. With the tactics you gain from social media management, you can be on your way to growing your audience and, therefore, your relationship with Google. WEBii is a leader in content marketing and communication, providing your business with the SEO results you need to succeed. Come have a chat with us about what we can do to improve your standing in the search rankings.
Comments are closed.