The E-Commerce Trends You Can Expect as We Move Through 2022
By Megan Marshall, Friday, May 20, 2022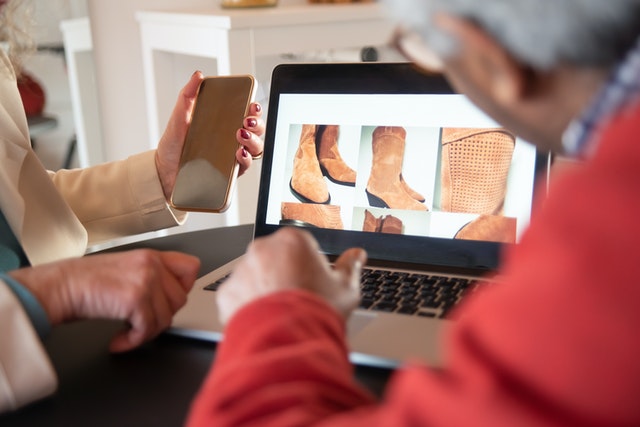 There has never been so much competition in the e-commerce space. This will continue to be the case for years to come, as more and more businesses recognize the importance of being online. Already, consumers are able to find practically anything they can imagine on the internet. Look at Amazon—the leader in international e-commerce that is already on its way to being a $2 trillion company. It's a big name to compete with!
Your brand needs to make some noise if you want to capture buyers' attention. After all, you have countless competitors that aren't Amazon. Taking on a more efficient, attentive digital campaign can serve you well in terms of gaining leads. Know what it is that your audience wants to see out of a business like yours. Let's consider ten important e-commerce trends that may impact how you run things.
Rise in Voice Search Optimization
The greatest benefit of e-commerce is that you don't have to go store-to-store, attempting to find the exact product you're looking for. With that in mind, you want your e-commerce shop to offer a convenient experience to any type of visitor. With the increased use of voice assistants, this means a necessary e-commerce trend is catering to the technology itself.
Smartphones are playing an increasingly significant role in the world of online retail. It may come as a surprise to learn that, in a 2021 study by Juniper Research, it was discovered that transactions via voice assistant will hit $19.4 billion by 2023. They allow people to make purchasing decisions on the go, without having to type anything in. You need to make sure that your e-commerce website is set up for easy voice searching.
Continued Shift Toward Profit on Ad Spend
Many e-commerce businesses have been sticking to Return on Ad Spend (ROAS), despite it not being able to provide a considerable amount of useful data. It simply looks at your spend on a platform to determine if you were profitable on an ad. You find this by dividing your revenue by the cost of advertising. But we are going to be seeing a lot more use of Profit on Ad Spend (POAS). This e-commerce trend actually considers the profit margin on each sale, as well as product promotions, shipping costs, discount codes, and other variables.
POAS can be found by dividing your gross profit by your ad spend. If you have a number that's higher than one, you have made money. The primary reason why this is a growing e-commerce trend is because of its transparency.
Video Marketing Takeover Across Channels
Search engines are big fans of video. If you are hoping to rank higher, it would serve you well to make video content that showcases your products. Whether you are putting the content on YouTube or embedding it into your site, you will need to tell your story in a human way, as well as consider SEO best practices. This should be true across all of the e-commerce trends in this piece.
Product explainer videos should only be approximately 30 seconds long. Although that doesn't seem like a lot of time to get your message across, it's more than enough time to convince someone whether or not they should make a purchase. Consumers aren't looking for extremely thorough descriptions of what you're offering. We have short attention spans, so it could actually end up being a turn-off.
Increase in E-Commerce Artificial Intelligence
Artificial intelligence (AI) is continuing to transform the e-commerce landscape, and it isn't just to make businesses look cooler. You can build your business on machine learning-based systems. The goal behind it is to complete tasks, such as answering quick customer questions, without needing human intervention. That human intervention will only come if an issue escalates. But, as AI improves, chatbot technology is offering higher levels of customer support.
Modern-day e-commerce trends involve leveraging solutions that enhance both the customer and owner experience. So, some other ways that AI works for online shops is through intelligent product recommendations, customer segmentation based on predictive analysis, and demand forecasting for supply chain automation. There is a whole world of innovation being brought about by AI in e-commerce.
Omnichannel Holiday Shopping Experiences
The holidays are a time for family and friends. But they are also a time for buying products to give out to those family and friends. E-commerce trends are especially important to be aware of during this time of year, considering everyone is going to be pushing their promotions. Shoppers may encounter numerous digital touchpoints before they decide to make a purchase. Omnichannel e-commerce is the approach that connects your first and last touchpoint.
While reducing the number of abandoned carts of your prospective customers, you will also want to reactive your dormant ones during the holiday season. Make sure that you are driving holiday sales with a sense of urgency, while starting as early as is appropriate. More and more consumers are buying into pre-holiday campaigns, so you can't afford to let your competitors get the upper hand.
Surge in Smarter Mobile E-Commerce
Mobile presence on the internet is not going to slow down anytime soon, if at all. As we know, in 2022, e-commerce trends are being driven by smartphone usage. In order to manage this growing market, which is also known as m-commerce, e-commerce web developers are improving the quality of mobile sites and apps. Not only does this aid in your user experience, but it also provides better SEO so that you can rank higher on Google.
We know that cash is no longer king. But this is all the more apparent when we see the rise of mobile wallets. Smartphone users will see this in the respective forms of Apple Pay, Google Pay, and Samsung Pay. This is particularly helpful because you no longer have to carry your physical credit card on you.
Greater Use of Augmented Reality
One of the biggest problems that consumers face is receiving a product that wasn't what they expected based on the description or image. But what if you could have a better previewing experience by placing virtual objects in your real environment? With the e-commerce trend of augmented reality (AR), consumers are more equipped to make a purchase. Being able to see a product from every angle gives them confidence.
Kia Motors Europe offers a great example of this e-commerce trend. In June 2020, they launched an app called Go Electric. It is an AR experience where you can virtually test out different car models. Even luxury fashion brands, like Gucci and Burberry, have been using AR to boost their customer engagement by bringing the shopping experience to them.
Inclusion of Ethical and Sustainable Practices
In recent years, people have become more interested in sustainability across aspects of their lives. Climate change, deforestation, and water management are now issues that are regularly up for discussion. For that reason, customers are interested in buying from brands that champion sustainability. Note that this isn't solely in regard to products. It's digging deeper into business practices, values, and goals.
There are many ways for this e-commerce trend to become a lifestyle. When you are packaging your products, you can make sure to ship in bulk and use recycled materials. UPS even offers a carbon-neutral option for shipping, in support of projects that work to offset their emissions. Be open to giving back in your own right by putting your name out there as a donor to environmental causes.
Hyper-Personalization and Loyalty Acquisition
At the core of e-commerce personalization is data collection. Unfortunately, several platforms are focusing their efforts on consumer privacy. This is making it more difficult to learn about who is buying your products. 2021 saw approximately 90% of retail marketers working on their personalization methods. 66% of consumers reported that they want companies to recognize their preferences, appreciating those that invest in social shopping.
Hyper-personalization campaigns are e-commerce trends that go above and beyond with their understanding of both the brand and its customers. Amazon is a pioneer in this space. Its interface automatically recognizes simple searches like "gym bag" to start tailoring products on the shopper's homepage. Historical and real-time data come together to increase their satisfaction because they will continue to see products that are highly relevant to their needs.
Flourishing of Direct-to-Consumer Businesses
If you aren't interested in going through retailers or wholesalers, the direct-to-consumer (D2C) model may be the right fit for you. In this e-commerce trend, brands are able to have complete control of their customer experience. The days of department stores and consumer-packaged good companies dominating the marketplace are beyond us. Building customer connections and controlling your brand's story should be at the forefront of your marketing efforts.
The D2C model is bringing an update to the business ecosystem. With a lower barrier to entry, it's easier to start a business this way. However, you cannot just be on the internet and expect customers to flock to your e-commerce shop. This model is good for those that have a strong digital presence, especially in the case of social media and email, so that you can better harness data.
If you are looking to take your business online or are in need of a refresh on your site with e-commerce trends in mind, have a chat with the expert web developers at WEBii. Our team has been creating custom designs for over two decades. We can take on your site regardless of its intended to showcase products, services, online courses, or downloadable media. Let us improve your customers' shopping experience this year!
And for more on e-commerce, check out the piece we contributed to UpCity Experts on the different types of e-commerce development.
Comments are closed.