5 Common SEO Myths You Should Never Believe
By Ruth Hawk, Tuesday, March 1, 2016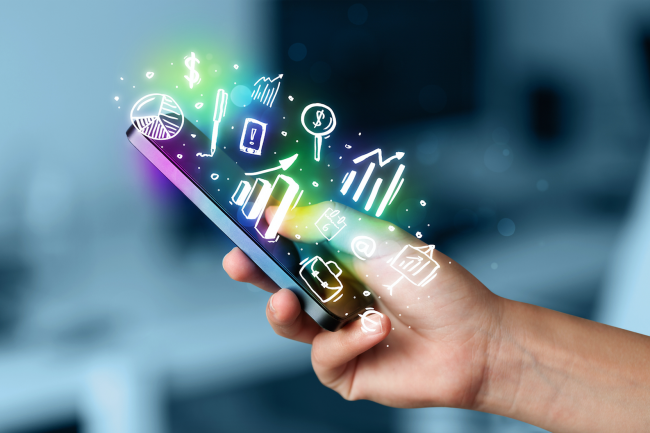 Search engine optimization has the potential to give your business a profitable and productive online presence. Its usefulness to online marketing campaigns is a well-established fact, with 57 percent of B2B marketers finding that SEO generates more leads than any other strategy. Unfortunately, there are also a number of persistent myths that keep some businesses from embracing all of the advantages that SEO can offer. Following are five of the most common of these myths, and the truth behind them.
SEO is ineffective (or worse).
One of the most common (and damaging) myths out there about SEO is that the whole thing is 1) ineffective or 2) an outright scam intended to separate businesses from their hard earned money. There are a couple of reasons for the persistence of this myth. One is the fact that search engine optimization requires time to work. Businesses expecting overnight improvements in their website traffic are likely to feel frustrated when immediate change does not occur.
Another reason for the persistence of this myth is the existence of some so-called SEO companies that are, in fact, unreliable. These companies either engage in black hat SEO techniques and/or make claims they cannot follow through on (such as making your site the number one search result on Google). Businesses that encounter these SEO services may feel as if they have been cheated out of their already limited marketing monies.
When done right, however, SEO services can provide tangible, visible improvements in your search rankings and, more importantly, in your website traffic and conversion rates. The key is to find a skilled and experienced SEO company that will engage in legitimate techniques proven to advance your online presence. With their help, you really can enjoy a favorable return on your investment in the SEO process.
SEO should produce immediate results.
In today's world, businesses often expect immediate results, and many marketing strategies do yield a return on investment relatively quickly. Unfortunately, businesses sometimes expect the same kind of instant success from SEO. When they find that no one (except perhaps some less than honest companies) can guarantee them instantly improved search rankings and website traffic, they turn to other methods which promise faster results.
These alternative methods (such as search marketing) have their own valuable role in an online marketing campaign. However, the fact that SEO takes time to implement and yield results does not make it inferior to faster strategies. Instead, search engine optimization has the potential to return strong profits, and a strong online presence, if you are patient.
Google will find content on its own.
Another reason that some businesses choose not to pursue SEO is that they believe Google will find and index their content regardless of whether they use SEO strategies or not. It is true that, given enough time, Google's search crawlers will eventually find and index most of a website's content. However, limiting search engine optimization to its role in making web pages visible to crawlers reflects an incomplete understanding of SEO's value.
While certain SEO techniques can make your content easier to find for search crawlers and allow them to locate your content more quickly, that is only the beginning of what SEO can do for your website. It can also stimulate the creation of fresh, relevant, keyword-focused content that will make your web pages more useful. It will create a web design and material that will encourage visitors to stay on your site. It will assist you in building your brand authority and other markers that make your web pages a better choice for ranking than your competitors'. The result is a complete package that improves your search rankings, improves website traffic, and increases conversions so your business can thrive online.
SEO can be done in-house.
Many businesses also embrace the inaccurate idea that search engine optimization can be accomplished without the help of experts. While DIY SEO is possible, it limits the number of things you can do for your online presence, because you are forced to work within the talent and time restrictions of your employees. In addition, the rapidly changing world of SEO makes it difficult for an in-house employee to keep track of the tweaks they need to make to the SEO strategy.
The myth that DIY SEO is better than hiring the help of professionals underestimates the time and skill necessary to run a successful SEO campaign. It is similar to a homeowner trying to install their own plumbing instead of hiring a plumber. In order to enjoy thorough, up to date, and tailored search engine optimization for your website, you will generally require the services of SEO experts. These professionals possess the expertise, and the time, to manage the kind of comprehensive strategies you need to maximize your online performance.
While search engine optimization is occasionally misrepresented by certain myths, the truth is that strategic, white hat SEO services can provide you with a more visible and profitable website. Far from being ineffective, too slow to yield results, unnecessary for gaining Google's attention, or possible to accomplish with in-house time and talent, SEO is an ongoing strategy that affects every area of your website. As a result, hiring professional SEO services capable of providing you with excellent support can be the first step toward enjoying all of the benefits that search engine optimization can provide.





Comments are closed.