The Basics for Making Your Website More Accessible
By Jacqueline Sinex, Wednesday, November 1, 2023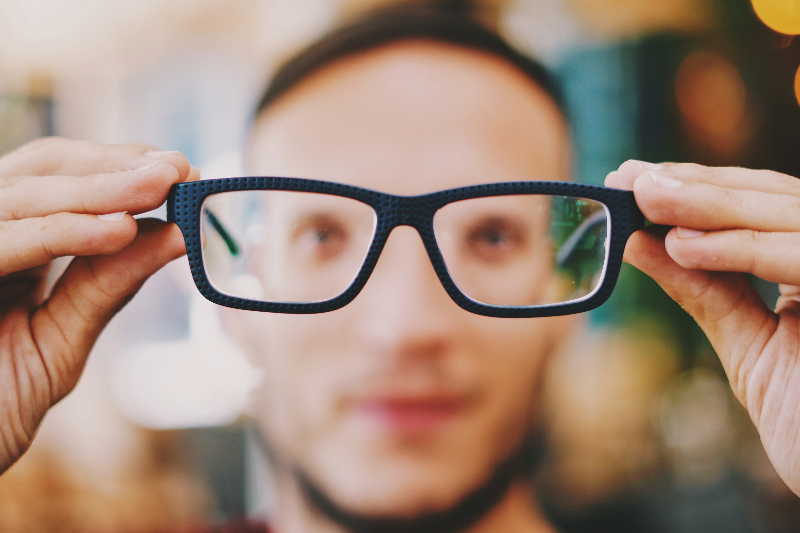 You may have heard news stories about organizations facing legal action related to inaccessible websites. These law suits claim that users with disabilities are unable to use the websites and find the right information, because they are not aligned with current ADA compliance standards. This compliance challenge has reached large municipalities and university websites, but it can also impact any business or small organization that maintains a website.
What is website accessibility?
Making your website accessible means that you are building it in a way that allows people with various disabilities to use it. The goal is to reduce the barriers that prevent anyone from accessing the content on the website. There are a variety of structural elements, design approaches, and features that can make a website much more accessible to everyone.
"Web accessibility refers to making websites usable for people with disabilities. It involves designing and developing websites in a way that people with disabilities, such as those with visual, auditory, motor, and cognitive impairments, can perceive, understand, navigate, and interact with the website and its content," states Web accessibility solution provider accessiBe.
There are different levels of ADA compliance. Some organizations may have a certain required level of compliance they need to meet, such as government entities. You can learn more about the WCAG 2 levels on the W3C website.
---

"…the CDC reports that about 1 in 4 people in the US has some type of disability." Source: cdc.gov

---
How can investing in web accessibility benefit your business?
Beyond legal compliance, there is another major benefit to investing in the cost and effort of an accessible website: more visitors. There is a significant part of the population with at least one type of disability.
According to Pew Research and 2021 census data, there are about 42.5 million Americans with disabilities. And the CDC reports that about 1 in 4 people in the US has some type of disability. Many of these individuals are adults seeking products and services.
The conclusion simple: A more accessible website can bring you a larger audience.
By ensuring that persons with visually impaired, mobility, or cognitive disabilities have a good user experience on your website, you can increase the number of visitors to your website and therefore increase the potential engagement in your services.
How can you make your website accessible?
 There are two popular approaches to bringing a website into compliance:
A. Hire an expert accessibility consultant to test, measure, and recommend changes to the website.
B. Integrate a pre-built software solution to an existing website.
An accessibility consultant may be involved at the beginning of a new web design project, or they may be hired to revise an existing website. There are private companies and non-profit bureaus that offer these services. Their work may involve testing, detailed reporting, and making specific recommendations to change the website content and structure. The consultant you hire may perform the implementation of the website changes, or those tasks might be passed onto your web developer. This approach is very detailed and can help ensure compliance when critical requirements are involved.
The investment for option A may be several thousand dollars and could require many weeks to complete. This is a more customized solution that will be fine-tuned according to your compliance goals and your web design.
Another option is to utilize a software solution that you can plugin to a website. These types of widgets will introduce accessibility tools as an overlay. The technology requirements are usually minimal, with only one piece of code or plugin to be added to the website.
The investment for option B is typically in a lower range. Some of these widget options are less than six hundred dollars per year. The features can be activated almost immediately. This solution will be mostly out-of-the-box with some limited customization for the display options.
Need a place to start? Let us lend a hand with your accessibility questions.
We have partnered with accessiBe to bring quick and affordable solutions to our clients. Contact us to request a free website accessibility audit and learn more.
---
Related Articles
How to Create an Accessible Classroom
Web Accessibility: Let's Talk About It
Comments are closed.