Prepare Your E-Commerce Store for Holiday Promotions
By Megan Marshall, Tuesday, November 29, 2022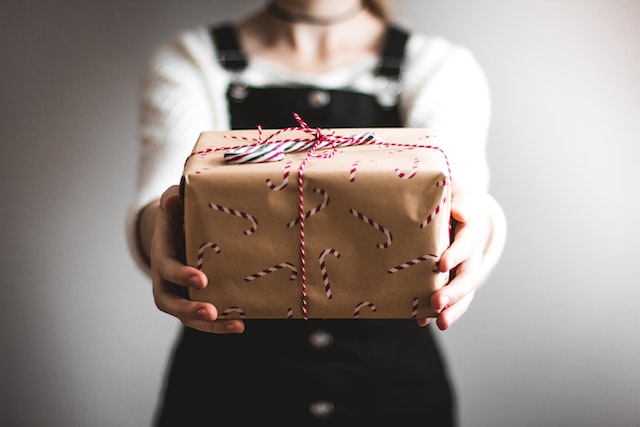 We are in the midst of the most wonderful time of the year. This is especially true for e-commerce businesses. Around the holidays, you hope to see an influx of shoppers who are buying gifts for their family and friends, with the convenience of doing so online. But the reality is, you cannot bank on your products alone to draw the virtual crowds in. You need to share how willing you are to make the holiday season merry and bright for consumers. This means having a plan for holiday promotions. Let's get your business ready for the fun of the end-of-year.
Infographic: Holiday Shopping Facts
$777.3 billion was spent on Christmas shopping in 2020.

By 2025, it is projected that there will be 291.2 million online buyers.

Free delivery increases the likelihood that consumers would make a purchase.

51% of consumers planned to start their holiday shopping before Thanksgiving in 2021.

180 million people made in-store and online purchases during Black Friday and Cyber Monday.

40 billion messages were sent to customers over the 2021 BFCM weekend from SMS and email.
Email Marketing Campaigns
Take the time to build up your email list with legitimate leads. Throughout the year, you will be able to send special promo codes and notice about product launches to these subscribers. They may be the first to know about what your business is up to. With this in mind, email is an especially great space to send holiday promotions. Most people check their emails on a daily basis, so they won't miss your messages. Plus, if you expertly craft them with specific subject lines and visually interesting content, you will succeed at increasing conversions. Consider incorporating interactive elements to make your email marketing efforts truly stand out in a sea of holiday discounts.
Quickly Adapt Your Content
When you think of the holiday season, what are some images that immediately come to mind? If you celebrate Christmas, this might include Santa, reindeer, and mistletoe. There are many opportunities to make your holiday promotions scream "Christmas." Make sure that you are leaning into imagery and color palettes that anyone will recognize as the holiday in question. Beyond that, you need to be mindful of both last year's and current market trends. It is key to know what your target demographics are planning to spend their money on this year. This knowledge will guide you in planning your promotions.
Push Festive Gift Cards
One of the easiest presents for any occasion is gift cards. If you know the stores or restaurants that a person likes or at least has in their area, gift cards are a life-saver during the shopping experience. And in the modern day, you don't even have to go to that store or restaurant to purchase the gift card! It is as simple as clicking a few buttons online. We see many businesses doing this, ranging from e-commerce pet food retailer Chewy to American chain bakery Panera Bread. Consider integrating e-gift cards into your holiday promotions to encourage sharing the love of your products.
Be Active on Social Media
For many users, social media is their preferred mode of interacting with businesses. Therefore, they expect you to be present. You should be sharing your story, products and services, and any special deals. If you have a designated social media management team, they have hopefully already plotted out your holiday promotions across your channels by now. Perhaps they have come up with custom hashtags or expertly-designed graphics. Professionally photographed campaigns should also be showcased accordingly. It's time to really dig in and get festive with your online engagement. This is especially on your more visual channels, like Instagram and TikTok.
Leverage Paid Advertising
As a Texas SEO company, we know all too well about the importance of organic traffic. You want search engines to rank your website on that first page. SEO is incredibly valuable because, when relevant audiences are attracted to your e-commerce store, they are more likely to make a purchase. However, paid ads go a long way, as well. Examples include Facebook Ads and Google Ads. You are able to get your business right in front of potential customers when you invest in targeted advertising for your holiday promotions. In a saturated market, you need to have quick ways to boost your brand.
Remarketing Efforts
Often referred to as retargeting, remarketing is a strategy where you reach previous web page visitors. This includes visitors who got distracted or were unsure about completing a purchase. Through remarketing efforts, you remind them about your e-commerce shop. This allows your business to reach higher-quality prospective customers who may now be willing to take the action you want them to. Identify the right times for remarketing with your holiday promotions.
Create Seasonal Gift Guides
Shopping for loved ones during the holidays can be stressful. Make it less so by offering gift guides. Gift guides are aimed at helping customers make better buying decisions. These can come in the form of a landing page on your site or as an e-book. With this holiday promotion, you are curating products based on a particular category and price point. Your gift guide may even be directed at an age or gender demographic. By bringing greater visibility to certain products, you have the potential to drastically increase their sales. Just make sure to do your research into customer segments and shopping trends to provide the most appropriate holiday gift guide.
Have a Flexible Return Policy
You need to provide your customers with as much convenience as possible. Before they have made it to the final stage of the buyer's journey, be upfront about your return policy. It should be evident throughout your holiday promotional efforts how you intend to handle returns or exchanges. If your policy is deemed too strict, you could lose out on the initial sale. Unfortunately, though, you are going to have some products that are sent back. This may be due to a product not fitting or working correctly. During the holiday season, it is important to make any returns and exchanges seamless. This way, your business builds trust.
Simplify Your Checkout
Once again, the holiday promotion experience should be all about convenience. No one wants to spend their entire day on the checkout screen. They want to get in and get out. Cart abandonment rate is high when users are faced with a complicated checkout process. By simplifying your checkout to just one page, it can make a world of difference. The same goes for giving users the option to checkout as a guest, rather than having to make an account. While they may decide to make an account later, if they are in a crunch with last-minute shopping, they don't want to have to go through the extra steps.
Personalize the Experience
Personalization is critical to all of your marketing and advertising efforts. The more personalization there is in your holiday promotions and e-commerce store, the greater the chance of a visitor making a purchase. They should feel as though the content they are seeing is just for them. Use artificial intelligence (AI) on your website to interpret buying behavior. AI will provide product recommendations that are meaningful to the customer to give them the best experience. From there, it ensures that you are on the path to generating greater revenue.
Want to make sure that your e-commerce store is in the right shape for the holidays? Have a conversation with Austin-based digital agency WEBii! Our team is made up of expert web developers and designers who have several years of experience with preparing sites for holiday promotions. No matter what you are selling, we can make sure that your users' shopping experience is seamless. We are only one message away.
Comments are closed.