10 Email Marketing Mistakes to Avoid
By Megan Marshall, Tuesday, August 23, 2022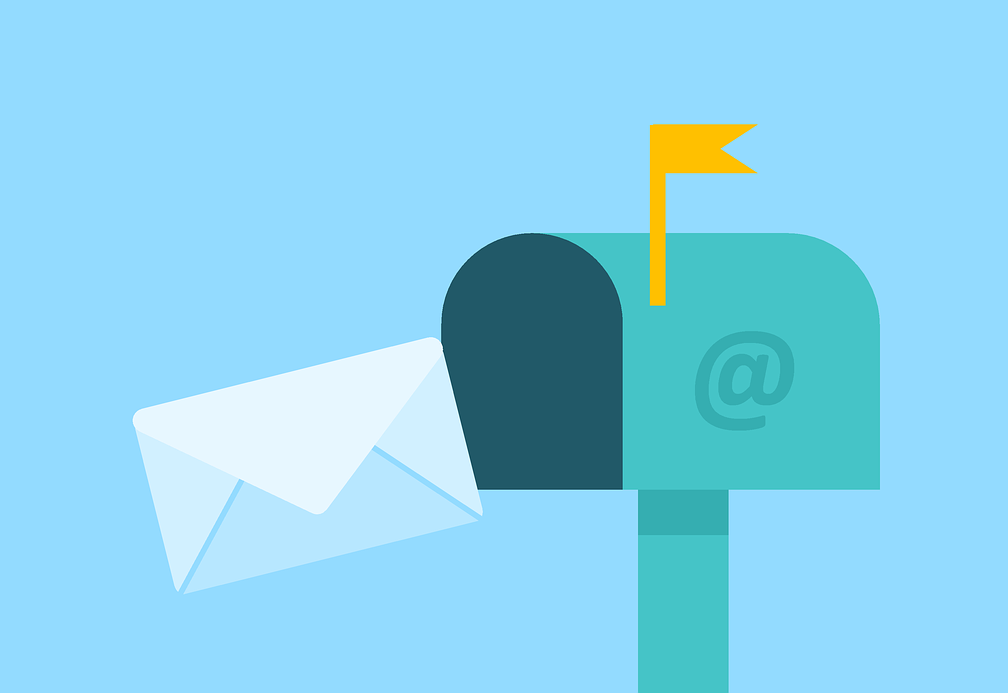 Email is a preferred communication channel by consumers of all backgrounds. This is because we check our emails on a daily basis. With that in mind, any business owner can benefit from incorporating email marketing into their digital campaign. You just have to know how to get your message across effectively.
As a savvy marketer, you should be connecting with your prospects and customers in a targeted way. Otherwise, you won't receive the return on investment that you wish to see. So, you have to be thoughtful about the content that you are creating for your emails and who is going to be on the receiving end. Here are some of the email marketing mistakes that you might currently be making.
Not Listening to GDPR Considerations
Known as the EU GDPR, the General Data Protection Regulation went into effect in 2018. In order to comply with it, European Union businesses are expected to show proof that their customers actually opted in for their emails. An opt-in email list is a collection of the information that subscribers were willing to give to you. That includes their email address and name. These individuals were aware that they had checked off a box or hit a button that would sign them up to receive mass emails. While the GDPR doesn't apply to U.S. businesses, it's still something you should follow. After all, when customers receive emails that they don't want to receive, it could actually turn them off from a business. Plus, with data privacy laws continuing to change, it's in your best interest from a legal standpoint not to make this email marketing mistake.
Neglecting Your Analytics
You need to keep up with how your emails are performing. They are like any other part of your digital campaign in that regard. If you want to create consistently engaging newsletters and other mass emails, you have to keep an eye on the open rates. This is the percentage of subscribers who actually open your email instead of taking it to the trash. You also should pay attention to the click-through rate. In terms of email marketing, it is the number of subscribers who have clicked on at least one link in your message, divided by the number of emails you sent. Both of these are important indicators of how interesting your content is. By monitoring analytics, you can stop yourself from making certain email marketing mistakes in the future.
Using a Boring Subject Line
People always judge a book by its cover, and people always judge an email by its subject line. If you come up with something that isn't interesting to a lot of your subscribers, it's going to show. Mailchimp found that the average email open rate across industries is only 21.33%. So, should you be lucky enough to have an open rate that is higher than that, it's likely that you had a stellar subject line. On the flip side, if you have a lower number, think about how you can make your upcoming subject lines more purposeful. Be professional and simple, and get rid of the fluff. Considering you only have about 60 characters to convince someone to read your message, you have to be upfront about how it is going to provide value.
Forgetting to Include a Call-to-Action
One major email marketing mistake that you could find yourself making is that there isn't a point behind your message. Sure, you are giving recipients some interesting content for them to engage with. But you should also have a goal that you would like to get out of sending the email. Note that an effective call-to-action (CTA) will focus on your customer's needs. Although you are the one offering the solution, don't make it about your product or service. Your CTA should also be displayed prominently. Put it in a colorful button in a prime location of the message. Steer away from vague words. Instead, tell the subscriber exactly what clicking that button will do for them.
Not Personalizing the Email
Did you know that you can improve open rates by 26% when you personalize your email subject lines? Consumers like when businesses tailor experiences to them. At the simplest level, you can automatically include the name of the recipient in the heading of the message. Otherwise, to be a cut above, you can achieve this through segmentation. This is the process of dividing your subscribers into smaller groups, based on certain criteria. There are many ways to go about this divide, but one of the most common is geography. If you have a special event happening in Austin, for instance, you don't want your subscribers from New York City to receive a message about it. The event is entirely irrelevant to them. Figure out what the best course of action will be for segmenting your email list so that you don't make the mistake of overcrowding subscribers' inboxes.
Ignoring Your Mobile Recipients
Many people who engage with your emails are going to do so through their smartphones. It's an easy way to access their inbox when they aren't at home. And, honestly, they may still use it to check their emails from home. Mobile email traffic has been found to be more valuable than desktop traffic. The conversion rate is only growing. If you are sending a deal via email, a larger number of mobile consumers are going to be more likely to take you up on the offer than desktop users. This means that it would be a grave email marketing mistake to not consider whether your design will stand up to mobile devices. You need to give subscribers a great experience, regardless of the device they are using. Formatting should be clean, and your text should be readable. Make sure to test your emails before they go out.
Overdoing the Images and Graphics
Going simple with your email design is in your best interest. You don't want to overwhelm your reader with too many visuals. Now, that isn't to say that you shouldn't include visuals at all. Consumers love them. It isn't as interesting to receive an email that doesn't have any images or graphics. But you have to consider the recipients whose emails block this kind of content. If your message is mostly made up of visuals, you could miss out on customers who don't really get what you are trying to propose. They will just see empty boxes with alt-text (if you remember to write it). Essentially, be careful about how you use images and graphics in your email marketing. To ensure that every recipient is in the loop, all of your important messages need to be in plain text.
Linking to the Wrong Places
Content-rich newsletters have a lot to offer your supporters. Those that haven't been keeping up with your blog lately can have direct access to the pieces that your team has found to be standouts. If you want recipients to check out one of your resources, you need to make sure that you are actually providing them with the correct link. Leading them to the wrong place is an email marketing mistake that you definitely do not want to make. Subscribers who click on an incorrectly placed link may not bother with trying to find the intended resource. This means that you won't get the clicks that you actually want. Any images, graphics, videos, PDFs, or social media profiles that you incorporate should also come with links.
Writing with Unprofessional Practices
Your emails are a short space, so you need to get to the point. Don't drag on your message. If you are able to condense five sentences into one, then you should do it. At the end of the day, just like with blogging, you have to worry more about quality than quantity of words. Consumers aren't interested in opening their emails to a giant wall of text. There are some who will take the time to read it, of course, because they are your most loyal supporters. But the majority want to get in and out so that they can get to the next email. Keeping that in mind, if you want your newsletter or mass email to come across as professional, start with the formatting. Break everything up into sections so that the reader won't get confused. And always use language that any reader can understand.
Not Telling People About Your Newsletter
One of the biggest email marketing mistakes that you could make is dropping the ball on promotion. Just because you have a link on your website that says you have a newsletter doesn't mean people are going to see it or click it. Use other platforms to talk about what your newsletter is going to entail. How is it valuable to your followers? They should know if you run email-only deals or first looks at your offerings. Incentivize them to join your opt-in email list, and then make sure to carry through with your promises. It will be an ongoing campaign. Promotion isn't a one-and-done deal. By not continuing to let your growing audience know about your newsletter, your number of subscribers will stagnate.
Interested in seeing how WEBii handles email marketing? Our team believes that content is one of the most important facets of a business's digital efforts. That's why, in our Web Insights newsletter, we compile together our latest blogs to help you with your own strategy. Subscribe today to start receiving our monthly resource recap.
Comments are closed.