How to Reduce Your Shopping Cart Abandonment Rate
By Megan Marshall, Friday, August 19, 2022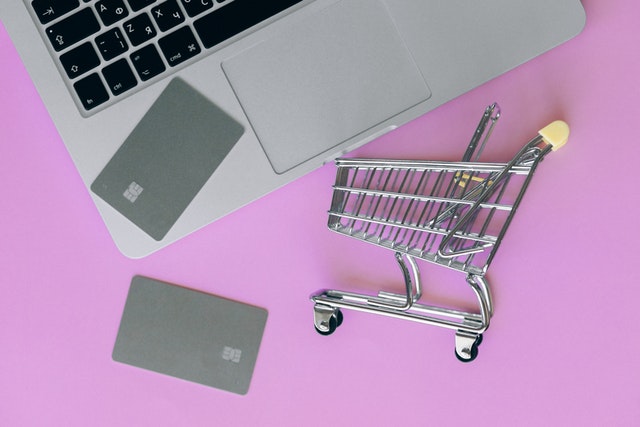 Have you ever added a product to your online cart and ended up not buying it? E-commerce businesses face this problem constantly. Shopify has even reported that 69.57% of shopping carts are abandoned. This means that a considerable amount of money is slipping through the fingers of the owner. Of course, this is a major point of frustration for them. Keep in mind, though, that it's also frustrating for the consumer. They expect to have a smooth experience on a site from start to finish. If the business isn't offering that, they can expect to inevitably miss out on purchases. Let's consider the ways that you can convince someone to fulfill the checkout process of your e-commerce shop.
Use strong call-to-action buttons.
A call-to-action (CTA) needs to be adapted to where someone is in their buyer's journey. Every page should have an expertly crafted button that directs them somewhere. Be consistent with your word choices and tone. You only have so much space to let a customer know what to do next. By the time they get to the checkout stage of their journey, you will need to create a sense of urgency. A button that reads "Buy Now!" will accomplish that.
It isn't just about the words that you use on a CTA button that will help reduce your shopping cart abandonment rate. The color and size of the button also matter. In regard to color, the button should stand out on the page. If your background is white, use one of your more striking branded colors on the button to encourage customers to click it. On the other hand, for size, make sure that your buttons are clickable on any device. After all, mobile users will have a different experience than desktop users.
Offer multiple payment methods.
Position your e-commerce shop as one that is convenient. This means allowing them to actually make a payment once they get to their shopping cart. Giving your customers several different ways to make that transaction will convince them that you care about their individual business. By not offering solutions like PayPal or Stripe, you could be turning away customers right at the end. You don't want anything to come between you and your customers. So, let them use what they are most comfortable with.
Alongside mobile commerce, mobile wallets are on the rise. More and more members of younger generations are using them. These are apps like Google Pay and Apple Pay, which allow users to save their card details on their smartphones. Consider this fact when setting up your payment methods, whether through your e-commerce shop or your brick-and-mortar.
Don't make someone have to sign in.
Having to create an account for an e-commerce shop can feel like just another tedious step to many consumers. Some want to just be able to get in and get out. Not everyone is going to be your number one customer who signs up for your emails, regularly buys your products, and accumulates points. While you, of course, want and need to have a lot of those loyal customers, it isn't fair to put everyone through the same process. If you don't want to have a high shopping cart abandonment rate, you need to offer a guest shopping experience. And after first-timers make that initial purchase, they may decide that they do want to make an account with you to start getting promotions.
Guest checkout can really speed up the last leg of the buyer's journey. It gets rid of the friction that comes with having to put a pause on making the payment. Let them feel in control of the transaction. Then, you will especially see an increase in your mobile conversion rate.
Show how trustworthy your site is.
Cybercriminals are lurking in the shadows, waiting for sites to not implement the correct measures according to the Payment Card Industry Data Security Standard (PCI DSS). This standard was formed in 2004 in order to protect credit and debit card transactions from fraud. All businesses need to abide by it, regardless of size and revenue. Even major brands, such as Target, have had their data breached before. You can't expect your small business to be above that possibility. With that in mind, PCI DSS compliance is an ongoing security process.
Add trust signals to your checkout page. There are a variety of safety seals that you could use. They should be recognizable logos to keep customers from still being suspicious. A couple of the most popular choices include the Norton and McAfee seals. These help in regard to shopping cart abandonment because, without them, many users won't believe that you are secure enough to have their personal information.
Optimize your e-commerce shop.
No matter what kind of site you have, it needs to be optimized to maintain a balance between quality and speed. Your web pages shouldn't take too long to load. For every extra second of waiting, more consumers are going to jump ship. In order to optimize your e-commerce shop, make sure that your images and graphics aren't too large. They can weigh down your web pages, so they need to be condensed. Limiting your use of plugins and ad network trackers can also help here. At the end of the day, don't let shopping cart abandonment go unresolved because you ignored basic user experience needs.
Think about what keywords you are using, too. These will be branded where possible, and relevant and specific at all times. As you come up with headlines and product descriptions, you need to follow best practices for e-commerce copywriting. Know how to best engage with your unique set of customers and with search engines so that you can rank better.
Provide thumbnails for products.
Customers like to see what they are buying before they make a decision. Humans are visual creatures, so we appreciate being to scroll through a product list and see all of our options. A thumbnail image is a small version of a larger image. It makes it easier and faster to look at groups of products. When the thumbnail or the product name beneath it are clicked on, a user will be sent to the product page. There, they will see that larger version of the image. But that thumbnail offers the chance to impress them. You eliminate the hesitation that they could have otherwise had if they only saw the name of the product.
It is less likely that your shopping cart will be abandoned if you provide consumers with a good visual experience throughout their time with you. Once a product has landed in their cart, they should, again, see that thumbnail. If there are ordering several things, this will remind them what each thing was. It's particularly helpful in the case of customers having left their cart sitting overnight while they debated on making a purchase.
Simplify the checkout process.
Once a customer has decided that they will be going through with their purchase, it shouldn't take all day for them to. There should be just four parts of your checkout process. This includes the checkout page itself, the delivery details, the payment details, and the order confirmation page. You don't need any further distractions. Keep the advertising elsewhere on your site. And as your customer moves through these sections, they should have a visual progress indicator. This way, they know they only have those four steps to complete. It will seem simple to them.
Be clear about the shipping methods that you are offering. Let customers know how long until they can expect their product to come in. Just saying "Standard Shipping" isn't going to cut it. Customers should also plainly see how much shipping costs. High shipping prices are a big reason for shopping cart abandonment, so don't surprise them with it at the very end of the transaction. The checkout process needs to be transparent with information.
Give the benefit of free returns.
It isn't your goal to have consumers send back your product. However, this may end up happening to you. To combat frustrations when this occurs, every e-commerce business needs to be upfront about its returns policies. Hiding those policies on your terms and conditions page is a mistake. You know that the majority of customers aren't going to bother reading that. Tell them right to their faces whether they will be able to return their product or not, should something go wrong with it. Be willing to give a full refund for those returned products.
For certain products, this may not be applicable. Perhaps it's for an item that you have on sale currently. In which case, you should have labeled them on their individual pages as "final sale." This means that there will be no returns, refunds, or exchanges. But for products that are not part of your All Sales Final policy, consider giving up to 365 days to make a return with free shipping.
Are you considering revamping your current e-commerce shop, or have a business that is in need of one entirely? Contact the WEBii team today to get started! We have been leaders in web development since the '90s and have grown our skills to include a wide variety of e-commerce needs. Let us build your custom shopping carts and handle your integrations.
Comments are closed.