Instagram Marketing: The Power of Visual Content
By Megan Marshall, Tuesday, May 10, 2022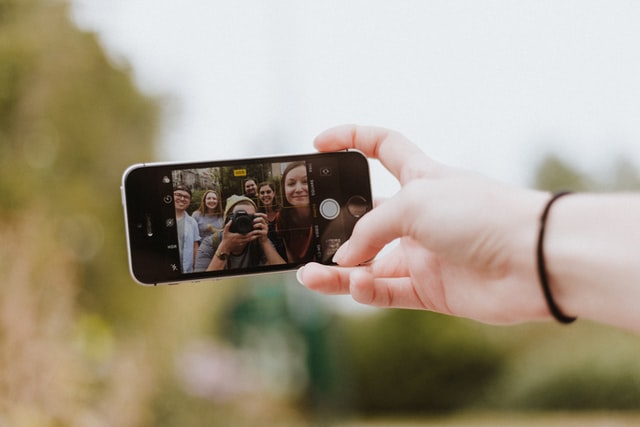 How did Instagram become the biggest photo-sharing platform around? Its rising popularity across age groups can be tied to the fact that, for over a decade, it has rolled out some major changes. Today, Instagram isn't just for photo-sharing. It also isn't just about being a social channel at the individual level. It's a business channel where you can effectively promote products and services to an ever-increasing audience. By taking on an Instagram marketing strategy, you can improve engagement and strengthen your brand. Check out some of the cool ways that you can distribute your content.
Highlight Your Branding
Having a visual brand identity is arguably the most critical part of Instagram marketing. As you create content, it should be consistent. Maybe your business is known for the color pink, so you add a pink filter to every post. It's all about figuring out what you want to be known for. So, essentially, you are investing in your business's personality. Unfortunately, branding is something that many businesses struggle with. They could be making their posts too generic, in which case visitors wouldn't be able to tell it's their content. With 90% of Instagram users following at least one business account, you could get swept up in a sea of aesthetic branding. Once you have figured out yours, keep it consolidated with a style guide.
Instagram Carousel Posts
You aren't limited to just one photo per post on Instagram. Instead of being required to make a collage, the platform currently allows up to 10 images that users can scroll through. This is ideal if you have a concept that ties all of those images together. In a way, you are telling a story about your business through your carousels. And it's a great way to not only create new content for Instagram marketing purposes, but to repurpose old content. For example, our Instagram profile recently had a carousel where the first page was entitled "E-Commerce: How to Succeed." When a visitor takes a look at the other images in that set, they will find some of our e-commerce tips from past blog posts.
Make Fun Stories
Instagram Stories are a great way to attract attention back to your profile, or else to a link that you'd like a user to click. These are images, videos, or quizzes that will only last for 24 hours. They are similar to Snapchat in that way. However, they differ from Snapchat in that you are able to make Story Highlight reels that will be posted beneath your bio on your page. This is unlike Snapchat Memories which only you have access to access until you decide to repost them. Story Highlights can be interacted with by any user at any time, making them an excellent Instagram marketing tool. You will even be able to title them according to what kind of content someone can expect when they check them out.
Utilize the Shop Tab
If you haven't been doing Instagram marketing in recent years, you may not be familiar with the Shop tab. It's a fairly new e-commerce feature that businesses can take advantage of to increase their product discoverability. Once you have set up your Instagram Shop by integrating your product catalog, users will be able to browse through your customized collections. It helps you to reach those who have a higher purchase intent. What you need to make sure of is that the images of your products are attractive enough to entice the person on the other side of the screen. Also, be careful with your e-commerce copywriting as you create your descriptions. No matter what platform you are producing content on, you have to think about SEO best practices.
Invest in Sponsored Ads
In Hootsuite's 2021 Global State of Digital report, it was found that Instagram advertisements are capable of reaching over 1.2 billion people. That's a lot of potential customers you could be missing out on! These paid ads can appear throughout the channel, looking like any normal post aside from the "Sponsored" tag. You'll find them on Stories, the Discovery page, or within your feed. Don't get discouraged if you aren't reaching the level of conversions you hoped to see right off the bat. As you gather data from your ads' performances, you will have a better time determining what demographic you should be targeting. The target audience for your Instagram marketing strategies will consist of users who are genuinely engaging with the content.
Experiment with Reels
Want to incorporate more video content into your Instagram marketing campaign? Reels are vertical videos that can last up to 60 seconds. They are highly shareable and will add another layer to your visibility. While you can still post regular videos, your profile offers a separate tab for Reels, making them a permanent addition to your page. You can add music, drawings, and filters—of both the color and augmented reality (AR) variety—in order to make them more interesting. There is even an option to add automatic captions so that the videos are accessible. If you don't already have a short video that you can put straight into Reels, you can film yourself or your product right there.
Host a Livestream
If you are interested in engaging more directly with your audience through Instagram marketing, consider the occasional Instagram Live. Live videos are very popular right now because they are a fun way to establish your brand and build a connection. All you have to do is tap the plus sign icon, hit "Live," and start your broadcast. You'll be able to see when viewers start coming in. Once you feel that you have a good amount of people present, you can kick off the conversation. As the comments from the viewers pop up, you can do a live Q&A on your own. Or you can invite up to three other people into the video call to co-host the stream and have a back-and-forth dialogue.
Tell Users to Tag You
Looking through a profile's tagged photos can be an interesting experience. You are seeing that business account through a different lens. That is, the lens of their consumers. Unlike with the rest of your Instagram marketing efforts, your Tagged tab isn't completely in your hands. It leads to photos from public pages of users that are wearing, eating, watching, or using your product. This user-generated content (UGC) can actually be very beneficial for your own profile. With permission, you can repost UGC and give that individual a tag back. Doing so will prove to your audience that you appreciate the loyal supporters that are willing to promote you. Do keep in mind, though, that you are able to hide tagged photos if you feel they aren't representative of your brand.
Great
Instagram Marketing
Campaigns
The core components of Instagram marketing consist of knowing your audience, identifying your business goals, and producing consistent content. So many brands are checking off all three of these boxes, and yours should be next! By following the evolving trends of the platform, you can excel at engaging with your fanbase. Here are a few notable examples of Instagram marketing campaigns of Texas companies that you may be able to draw inspiration from.
Antonelli's Cheese Shop
Cheese lovers unite! Antonelli's Cheese Shop's Instagram is full of beautiful—and delicious—photos from their business. You get to see shots of the cheese itself, complete charcuterie boards, and their team smiling with their goats. Every aspect of their Instagram marketing campaign is very pleasing to the eye, with the natural, warm colors of their offerings. Their profile offers a "what you see is what you get" experience. Even as you dig into their Tagged section, you will find other businesses and consumers showing you just how honest that experience is.
Cavender's Boot City
In the bio section of the Cavender's Instagram profile, they boast that they are "the leader in western wear and fashion," and that they have been for over 50 years. Keeping this in mind, you are going to expect to see western-themed posts. And that's precisely what you'll find. Their page puts a spotlight on the fact that any age group can rock cowboy flair, considering the majority of their content has people in it. However, there are still several posts that solely show off their famous boots in various rustic locations.
El Arroyo
Typically, you would think that an Instagram page would have lots of color and diverse content. But El Arroyo's Instagram marketing strategy takes an entirely different route. Although, at first glance, it seems like they just keep reposting the same board outside of their restaurant, it's so much more than that. Every single day, they put a different phrase on the board. This encourages users to follow so that they can keep up with what flavor of sarcasm will be next on the menu.
H-E-B Grocery
If you live in Texas, you know the passion that we have for H-E-B. With well over 400 stores since its start in 1905, it has amassed a reputation for giving love right back to the state. (Make sure to check out their Texas-shaped tortilla chips, snack packs, and waffle makers!) On the H-E-B Instagram page, you will see things that you could at any grocery store, but mixed in with their Texan references and brand-specific items. They also take the time to highlight their suppliers, vocalizing their support for underrepresented brands.
Infographic:
Instagram Marketing
Statistics
#1: Every day, 200 million users look at business profiles.

You are able to get real-time insights when you track your performance on your business Instagram account. Currently, this feature is only accessible through a mobile device.
#2: About 25% of Instagram's content comes from Stories.

Instagram Stories are a great tool to further boost your visual content, and they are only becoming more popular. A third of the most-viewed Stories come from businesses.
#3: 83% of users say they discovered new products/services.

You can promote via paid advertisements or for free by posting on your business profile. People rely on Instagram because they are interested in actually seeing products.
#4: 14.2% of posts are videos, and 13.9% are carousels.

Visual content is king in digital marketing. By producing videos on Reels or making an eye-catching series consisting of industry-specific knowledge, you can generate more leads.
#5: Adult users go on Instagram for 30 minutes per day.

In order to be successful on Instagram, you should be entertaining viewers across the platform. This means not just making use of the Discovery page, in hopes that someone finds you there.
If you have a business with very visual products, you can't skip out on building an Instagram marketing strategy. It offers you so many opportunities to get creative and show your personality. Just don't forget to utilize Instagram Insights to help with strengthening your efforts and community. Also, make sure to follow WEBii's Instagram channel for blog updates, exclusive pro tips, and the latest photos of what we're up to!
Comments are closed.