Understanding How Keyword Match Types Work
By Megan Marshall, Tuesday, December 6, 2022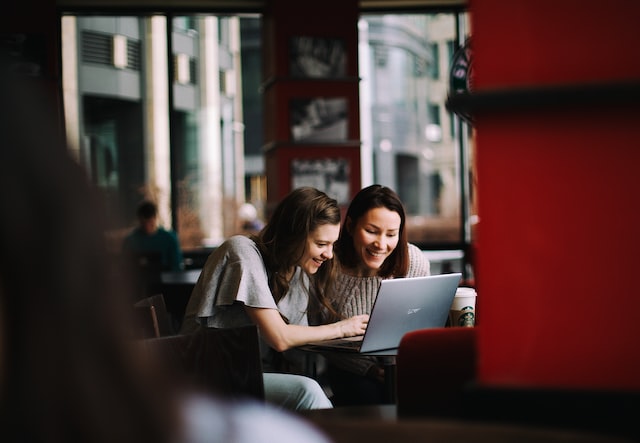 Keywords are the phrases that tell search engines about the content on your website. When a user types a query into a search engine, they are expecting to receive meaningful information. Essentially, the significance of keywords comes from the users themselves. Therefore, advertisers and marketers alike need to be smart about the keywords they choose during a campaign. In order to do this, they have to step into the shoes of their audience. And a great way to do this is by focusing on how to best execute keyword match types.
Why Do Keywords Matter for SEO?
Google's algorithm determines rankings based on a variety of factors, and that includes quality and relevance. As you now know, having quality, relevant keywords is important because they inform both search engine crawlers and users about what content can be found on a site. Simply put, keywords are a critical part of search engine optimization (SEO) because they increase brand awareness and targeted traffic. When implementing keywords, just make sure to do so as naturally as possible. You can always utilize keyword match types to get the most out of your phrases, so do not feel as though you have to go overboard with using them.
---
Did you know that the #1 result on Google gets 32% of all clicks? This means it is vital for your business to pick out the right keywords to get you on the first page!
---
What Are Long-Tail vs. Short-Tail Keywords?
Not every phrase that users search for are the exact same length. With that in mind, businesses should think of combinations of long-tail and short-tail keywords when starting a digital campaign. Long-tail keywords are specific phrases that often consist of four or more words. An example of this would be "best sushi restaurant in Austin." Short-tail keywords, on the other hand, are more generic search queries, coming in at one or two words. This could be just "sushi."
Because long-tail keywords are—as the name states—longer, they are going to attract a more targeted audience. The user intent is less vague than with short-tail keywords, resulting in a higher conversion rate. Long-tail keywords also oversee less competition. Note how "best sushi restaurant in Austin" brings up under eight million results, while "sushi" brings up over 550 million. That all being said, it is still necessary for your business to try to rank for short-tail keywords because of the high traffic potential they bring.
How Do You Pick Keywords for PPC Ads?
A critical part of generating revenue from paid ads is that your keywords are the right match type. This starts with acquiring the highest quality phrases by harvesting relevant keywords directly from your website. Beyond that, you have to execute keyword research to find what phrases you are not using enough or at all. Keyword research, after all, is the cornerstone of any successful pay-per-click (PPC) ads campaign. Think of generic services that you offer, your branded terms, words that your competitors use. You must then take the time to refine and organize your keywords. This way, you construct the most effective ads campaign.
4
Keyword Match Types
When you start PPC advertising, you need to be mindful of your budget. Ensure that you are getting a good return on investment by focusing on the appropriate keyword match types. These are broken up into these categories.
Exact Match
With exact matches, queries need to be asked in a very specific way. This is the most restrictive keyword match type. It does not allow for any variations of your keywords—that even includes plurals and slight spelling errors. While exact match keywords are beneficial in that they refine your site visitors, you do end up having less reach. Your ad will only show to those who searched word-for-word for that phrase.
Broad Match
Opposite to exact match, broad match shows results to queries that are related to your keywords. Your ad will be eligible to appear when any part of your keyword is searched. Therefore, this is the least restrictive keyword match type. However, be aware that this is Google's default option and it is not necessarily the best option for PPC beginners. You could end up receiving a lot of useless ad clicks.
Phrase Match
Want to reach more qualified audiences without expecting them to search for your exact phrasing? Use the fairly versatile keyword match type of phrase match. Once known as modified broad match, phrase match allows for plurals, misspellings, and synonyms. If you want to use phrase match in your advertising campaign, then words can be added before or after your keywords. One example is that the query "fun holiday spots in Texas" could match with the keyword "holidays in Texas."
Negative Match
Negative keyword match types are also broken up into exact, broad, and phrase matches. Where a negative broad match does not require a symbol to be used, negative exact match and negative phrase match do. Respectively, these symbols are brackets and quotations. What each of these negative matches do is prevent your ad from showing up on less relevant searches. Google recommends integrating negative keywords into your campaign because they reduce your wasted ad spend.
Consider working with Texas SEO company WEBii to improve the quality of your website. We offer three different approaches. The first is a health check audit where we look deeper into your site's performance. Next, we have an SEO setup. Beyond the analysis and recommendations of the audit, this approach comes with our team implementing best practices to give your site a solid foundation. Finally, you may be interested in an SEO campaign with professional content marketing. Every step of the way, we are committed to getting your web pages in front of the eyes of your audience by setting you up with the right keywords. Contact us now to get started.
Comments are closed.