Business Strategy Tips for Back-to-School Digital Marketing Campaigns
By Megan Marshall, Tuesday, August 2, 2022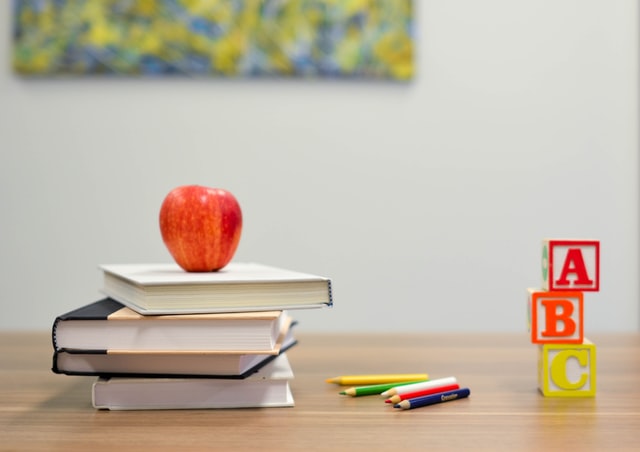 It's that time of year again… Summer is coming to a close, and school is about to pick back up. This means we are going to be bombarded with commercials and deals across a variety of products. Whether you are an e-commerce shop or a brick-and-mortar store, you can implement strategies that will have students and their parents turning their heads.
As a small retail business, you are competing with plenty of big names. Last year, Business Insider reported on some of the best sales opportunities, ranging from Apple to Target to Old Navy. No matter what you are selling, be smart about your decisions on how to showcase your brand. We have compiled back-to-school digital marketing strategies that any business can gain from.
Offer Discounts to Students or Teachers
Discounts are a classic way to grab the attention of customers. Some businesses even offer them all year round for students and or teachers. When you buy a ticket for one of their events, there will be an option online for a lower cost with a valid school ID. Those few dollars off can really make a difference in terms of your number of sales. After all, consumers like to look for the top deals. They are more likely to make a purchase if they believe they are saving money. So, using discounting as part of your back-to-school digital marketing campaign can be very advantageous. Make sure that you advertise them as much as possible. Send notices via social media and mass emails.
Host a Back-to-School Giveaway
You need to have visibility in the weeks leading up to school starting. Consider boosting your publicity and engagement with a fun, interactive giveaway. This can be done through a social media platform or your business's app. In this back-to-school digital marketing tactic, you get to set the rules about how to win, how many people get to win, and what they are winning. For social media, you can ask your followers to create content tagging you or to share your giveaway post with their friends. Alternately, for your app, you can build a game that is based on an entry system. That is to say, every time a task is completed, that user will have their name put into the running for your prize.
Create a Social Media Challenge
Do something interesting to get your name out there. Something that your audience of potential buyers will appreciate. You could ask them to record themselves participating in an activity of your choosing. It could be as simple as using your audio clip and learning a dance, or as complex as a month-long fitness program. Through the years, organizations have been inviting people to take on their challenges. An example is the notable 2014 ALS Ice Bucket Challenge, an entertaining take on the fight against ALS and for research funding. A social media challenge is a good idea for back-to-school digital marketing on account of the fact that it gets people talking. They encourage those around them to take on the challenge, too.
Use Real Students in Your Videos
With video marketing being such a strong way to reach consumers and drive organic search results, you will achieve a high return on investment when you implement it. But you have to think about what students actually want to see. And, quite frankly, that isn't grown adults. Who better to target students than other students? This can create a better connection with them because they want to see people who look like them. When you start planning out your back-to-school ads, use talent that is relevant to your age bracket. The actors shouldn't be college-aged if you are pushing video content for K-12 schools. The same goes vice versa.
Participate in a School Event
Your back-to-school marketing efforts don't have to solely be online. With school functions coming back around, you might be interested in attending. It could be a fair or a dance. You could have a booth to talk about your services or sell your goods. Maybe you will even be a sponsor for an organization, such as the football or baseball team. However, whatever you do in person should be able to make its way into your web presence. When you host, attend, or invest in a live school-related event, it needs to be promoted. Tell your supporters where you will be and when. Get them excited about seeing your business in action. Create visually interesting marketing materials to use on your social media pages during these times.
Start Pushing School-Related Products
The businesses that luck out during this time are those who already sell school supplies. Think Walmart and Office Depot. They absolutely know how to make the most out of the month of August. One idea that you can incorporate into your back-to-school digital marketing campaign could be bundling. Back-to-school shopping often involves many different products, so you can put all of them in one basket. If you are also a company that sells school supplies, that might consist of pencils, pens, notebooks, folders, and a planner. Give students a better deal for this bundle than it would be if they purchased each item separately. The time-saving on this will make them—and their parents—especially grateful.
Make a
Back-to-School
Section on Your Site
If you want people to easily be able to find your back-to-school deals, having a page devoted to them is a great option. This could directly be labeled "Back-To-School." When a customer is browsing your website, they will know exactly where to click. The page will be full of products that already have the discount applied. Otherwise, you can set up a filter that only shows these deals from your regular pages. For instance, say you have a page set up for clothing, but you are promoting college-themed shirts and hoodies for the next month. Tag those items with the discount so that they will show up when the filter is set.
Give Exclusive Deals with SMS Marketing
We spend so much time on our smartphones every day. Millennials and Gen Zers, in particular, prefer texting over calling. But we don't just need our phones to get in contact with our friends and family members. 91% of consumers say that they would be willing to sign up for text messages from businesses. This means that you could be gaining a lot from Short Message Service (SMS) marketing. It's a smart tool for back-to-school digital marketing since you can send out quick promotional messages that a consumer will immediately see. These messages could be about deals exclusive to people who sign up for your texting offer. Let potential customers know this even exists through a pop-up form on your website or app.
Get an Influencer on Your Team
In a 2019 survey that involved 3,000 children, 29% of Americans said that they would want to be a vlogger or YouTuber when they grew up. 30% of kids from the United Kingdom, ages eight to twelve, said the same. Younger generations are big fans of internet stars. This is the new wave of celebrities. Do your research about which content creators your age bracket tends to watch. If you have it in your budget to reach an influencer with a sizeable following, it could really help out your brand. Not only will you get back-to-school digital marketing juice out of it on your channels, but they will promote you on theirs. Give them a discount code that they can provide their followers for online shopping purposes.
Back-to-school digital marketing gives you the opportunity to make the most of those days leading up to homework and exams. However, in a sea of great deals, you want yours to stand out. Consider partnering with a Texas SEO company like WEBii so that you will be more than prepared when summer ends. Using best SEO practices, our content team can certainly help with your visibility. Let us know what services you are interested in.
Comments are closed.