Bring Your Older Content Back to Life by Updating Blog Posts
By Megan Marshall, Friday, July 29, 2022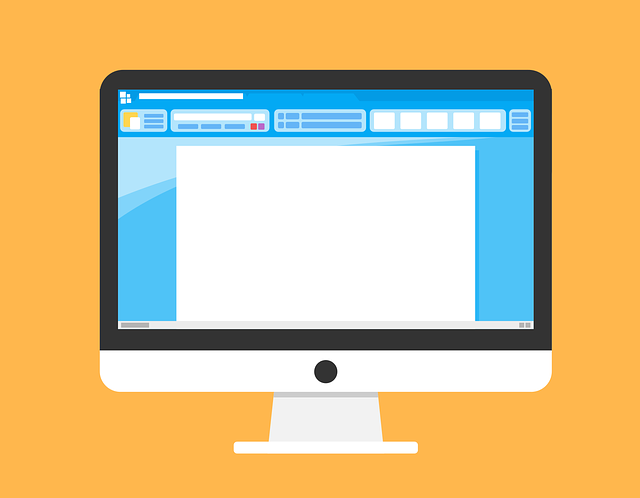 The point of a blog is to provide your audience with content that is valuable to them. Perhaps they are looking up something on Google and your expert blog post is on the first page. Upon reading this piece, they may decide to check out your other blog posts, or else your products and services pages. They make for a great way to build your business because they attract leads who are interested in what you have to offer. But just because your content seems like it'll be evergreen doesn't mean that it is. Let's think about why you should make time for updating blog posts.
Why do you need to
update blog posts
?
Again, not all content is evergreen. You are going to have blog posts that don't provide accurate information a few years down the line, or perhaps even a few months down the line. Consider how often the technology around us advances. We have seen the speed and power of computers doubling approximately every two years since the 1960s. Every day, there are incredibly talented individuals who are overseeing the expansion and innovation of tech. With that in mind, you can only imagine how many tools, software, and applications exist today that didn't when you started your blog. You may have claimed something that was true then but has since been replaced. Because you don't want readers to see your older blog posts and feel like they are stuck in a time machine, it's in your best interest to update them.
Which elements do I need to clean up?
Ultimately, everything comes back to search engine optimization (SEO). Follow best practices are you go through the process of updating blog posts. Otherwise, your website will pay the price for your lack of attention to detail. Here are five things that you should keep an eye out for.
Low-Quality Graphics
Glancing back, the images you chose to go along with a blog post may not have actually been the greatest choice. They might have that look about them that says that they are from the 2000s. Or they may have not been sized correctly, resulting in them appearing pixelated. Luckily for you, there are plenty of other stock photos to choose from, both on paid or free sites. Unsplash and Pexels are two of the most popular spaces for free images. You can find a lot of high-quality content from professional photographers. The same goes for DepositPhotos, where you are able to purchase a flexible plan to download a certain number of images per month. No matter which site you use, all you have to do is type a phrase into the browser or click on the trending topics to find what you need to update your blog posts.
Broken Links
Having a linking strategy for your blog is a necessity. Links allow readers to navigate between blog posts, internal pages, or other websites to learn more about a topic. But you need to regularly check up on them. If someone goes back to read your old blog posts, are they going to receive an error message when they click on a link within the piece? These are known as broken links, which no reader wants to see. Broken links will pop up if the corresponding web page has since been deleted or made private. Otherwise, it may be that, once upon a time, you accidentally input an invalid URL. Changing all of the broken links over manually can feel like a drag, especially if you aren't sure of every page they come up on. By periodically sifting through to update your blog posts, you keep this from becoming an issue.
Spam Comments
Bots love to lurk in places they have no business being. That may be the comment section beneath your blog posts. You will notice that they aren't real users if they are leaving messages that have nothing to do with the post or links back to other websites. The number of spam commenters is only increasing, so you need to catch them early on. If you haven't gone through and cleared them recently—or ever—now is the time. You may decide that turning off your comments is the best course of action. On the other hand, if you are the type of blogger who likes to interact with commenters, you can set it up to where you can accept which comments go public. This allows you to have the right kinds of interactions. For as much as your readers want you to be credible, you want them to be credible.
Missing Keywords
Before you were the SEO whizz that you are today, you didn't know how important keywords were. You just wrote what you wanted to write. This may mean that there are lots of short pieces that, despite having a purpose, don't have a specific focus. Now that you do know the importance of keywords, however, it can be a good idea to go back through your blog and add phrases that you would like to rank for. These will be based on real research that you have conducted. On the other hand, you may have already been well-versed in keyword analysis. But your business has since had a rebranding, so you aren't interested in the same phrases that you once were. Figure out where you can naturally place these new keywords so that you can get the eyes of search engine crawlers on them even more.
Poor Metadata
Metadata is the shorthand representation of what's happening within a web page. There are two core parts that you need to be considerate of when blogging—the meta title and the meta description. When Google auto-generates these elements, it simply pulls information from the page. This could mean that the description isn't exactly what you would want it to be. The quote chosen won't necessarily summarize the blog post. It could also mean that the title is longer than it should be. Your blog post title might be 80 characters, but Google only shows the first 60. So, unless you manually changed it in your editor, you will see an ellipse in the search pages. With all that in mind, when you update your blog posts, you need to keep an eye on which metadata was automated. Come up with a concise way to fix the ones that are.
What will this do for my website?
You may believe that cranking out new content is the key to SEO. Of course, Google wants to see that fresh content. This is especially true of queries that have time-sensitive and trending keywords. But updating blog posts is also a highly effective SEO strategy. It achieves that accuracy that Google craves at a more affordable rate than investing in entirely new content. Any additions you make to improve the quality of your posts will result in a better experience for your readers and for crawlers, thus helping that post in terms of ranking. Be aware that you aren't expected to update every single blog post, though. It can be a time-consuming process to pour through several years' worth of content. If you don't have that much time to spare, feel free to just target the top-performing posts. That way, those posts keep attracting readership in the long term.
Should I promote my
updated blog post
?
When you revamp a piece, you have every right to showcase it on your social channels. Members of your current audience may not have seen it to begin with. However, if it's one of those top-performing posts, the previous readers will feel inclined to return. Overall, your supporters want to be in the loop about what you are up to! Let them know that there is breaking insight on a hot topic by dropping a link in an Instagram Story or a Tweet. To make it clear that you have updated an old blog post, include an editor's note at the top of the page. This brief message informs your reader that the post has been republished. You don't have to do this if you make simple changes, such as changing out the internal links, but it would be nice when you alter significant parts of the content.
WEBii has been named a top SEO and digital marketing company for a reason. We know just how important having high-quality content is to your web presence. This is true across your channels, where you are supposed to be representing your brand. Whether you decide to update blog posts or write new ones, you need to be thoughtful. If you are interested in receiving SEO-friendly content for your blog, reach out to our team.
Comments are closed.