Video Marketing: The Ultimate Way to Drive Organic Search Results
By Megan Marshall, Thursday, December 23, 2021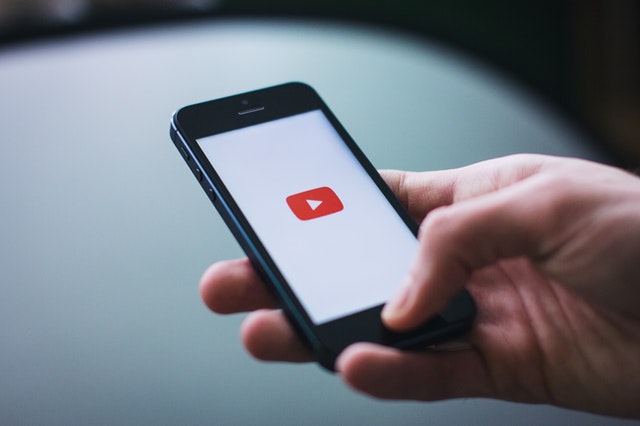 Today, video is essential to your marketing strategy. Videos can provide you with increased traffic to your website, a solid return on investment, and a boost in the happiness of your leads. By using video marketing to promote your products and services, you will be more successful at engaging with your audience. According to Wyzowl's 2020 statistics, 94% of video marketers said that video helped increase user understanding of their company, with 84% of consumers being convinced to make a purchase.
Consumers want to see videos from brands, and so does Google. In order to really build trust and grow in popularity across platforms, video is the way to go. Come along as we consider what you can do for video marketing and what video marketing can do for you.
What Type of Video is Right for You?
You can create something live-action or animated, entertaining or explanatory, provide customer testimonials or make it a personalized message… You could even develop a full-length documentary about your company. There are so many ways for you to achieve your outreach goals through video. It has been found that having any type of video on your landing page can increase conversion rates by 80%.
In the past year, there have been two major breakthroughs in video content—live stream webinars and TikTok. Where the former typically lasts for about an hour, the latter can be only a few seconds long. You will have to consider what the right length of your video needs to be to effectively get across your message. If you are making a how-to video, for example, it should only last a couple of minutes so that the watcher easily absorbs your expert advice.
How to Make a Video
Rather than jumping head-first into making your video, you are going to need a thorough plan. This includes asking key questions about budgeting, deadlines, and your target audience. Once you are clear about the logistics, script the video using a tone that is relevant to your business. Are you known for having a particular brand of sarcastic comedy? Do you need to remain professional? Make sure that the language makes sense before you proceed.
You don't need to go all out with equipment. The filming process can be as simple as shooting in your office on your smartphone. However, it certainly wouldn't hurt to amp up your production by using a professional camera, a well-lit environment, and some microphones. Whichever path best fits your budget, you will then have to edit the footage using text overlays, music, and potentially animated effects to capture the attention of consumers. The goal is to nurture them through their decision-making process.
Search Engine Optimization
Video marketing is currently a $135 billion industry. If you aren't already investing your time into regularly creating video content, you need to start catching up now. Incorporating videos to your website and social pages encourages action among viewers and inevitably adds value. With the increase in click-through rate, view count, and social sharing, video improves your organic search ranking. Optimizing your videos for SEO will enable you to stay visible for longer and to grow in popularity across platforms.
Video helps your website rank because it drives organic traffic from search engine results pages (SERPs) and lowers your bounce rates. People are more likely to spend time with you if you are giving them longer visual content. It is recommended that you stay consistent with video production, but that you simultaneously focus on quality over quantity. You want to make sure that you are gaining exposure with something you are proud of.
Distributing Your Video
YouTube is the second biggest search engine, only to Google. This means it is, by far, the most popular video platform available. You can like, comment, and share videos, as well as subscribe to as many channels as you want. While there are other platforms out there, such as Vimeo and Vevo, YouTube has dominated the internet in both computer and mobile spaces. Google has found that video heavily appeals to smartphone users, who are 1.4 times more likely than desktop users to feel a connection with a brand that shows videos.
Social media allows you to post owned media, earned media, and paid media. Publishing your owned media is the easiest method of distribution. You can send your video off to your Instagram, Twitter, and Facebook pages all at the same time. Earned media can also earn you organic searches, although it leaves the distribution up to chance. Unlike paid media, where you have to pay for the targeted advertising, earned media is pushed by those you know or those in a related field who are willing to put your content out there.
Video marketing will directly generate an increase in sales and shares. With the number of hours the average person spends watching video at over 2.5 hours per day, there is no time like the present to get started. Let's have a conversation about what you need to make your website and brand identity attract customers and stand out.
Comments are closed.