What the Hummingbird Plugin Can Do for Your Website Speed
By Megan Marshall, Friday, August 5, 2022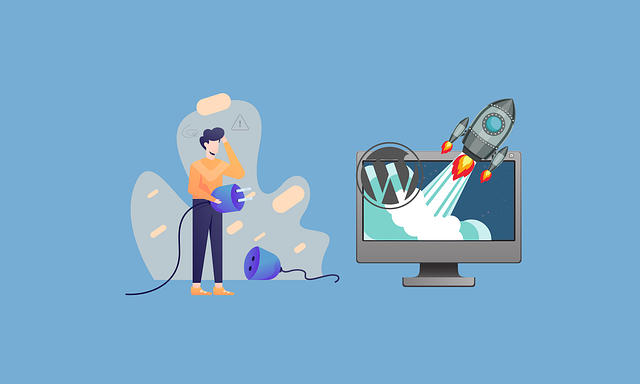 The number of plugins that WordPress offers is increasing every day. Currently, there are well over 50,000 of them. With that many to choose from, it can feel overwhelming to pick the right ones for your website. You can spend hours looking through user reviews and determining which ones are compatible. But there are some that have truly made a name for themselves because they are so supportive of sites of all kinds.
Created by the WordPress speed specialists behind Smush, a notable image optimization plugin, Hummingbird aims to optimize web performance. It's a trusted solution that is easy to use and gets smarter with each update. Do you want to have happier visitors on your site? Read all about how the Hummingbird plugin can achieve that.
Why does website speed matter?
First impressions are everything. When it comes to websites, speed certainly factors into that. Users can lose interest faster than a web page will load. Two extra seconds may not sound like a lot, but it can feel that way if it's adding up on every page. We expect things delivered to us immediately. Even if you have well-written, relevant content, users won't be the wiser after they are driven away into the open arms of your competitors. Sites that have quick loading speeds, in turn, typically receive more traffic and conversions.
How can you measure page speed?
Of course, you can tell when your website is taking forever and a day to load. But sometimes it may be less obvious, or else you aren't sure what you can do to fix the problem. There are many tools out there for ensuring that your site is running as efficiently as it should be. Google made its own solution called PageSpeed Insights to do this. It shows both the mobile and desktop performance of a specific web page on your site. Within those categories, you are provided with notable metrics and suggestions that could help the page load faster.
What keeps your site running quickly?
An expert web designer will be strategic about how they create your site. They know what features are going to bog down the speed. For instance, optimizing images is the easiest way to improve website speed. By compressing them, you are able to reduce their "weight." You can achieve this through a plugin like Smush or a website like tinypng.com. However, it might not be as much about your content as it is about your web host. If you settle with a mediocre hosting company that has an overloaded server, it puts a strain on your loading times.
How does the
Hummingbird
Plugin help?
The purpose behind the Hummingbird plugin is that it is a complete optimization suite. It helps you in being able to fine-tune your site. In its Overview panel, you are able to see a snapshot of its current configuration. It also shows the latest performance test results, which come from a scan of your site to assess multiple scripts and assets. But what happens after the scan is complete? Here are five things that Hummingbird has the ability to accomplish.
Enable Caching
One feature that the Hummingbird plugin boasts is its world-class caching capabilities. Caching is the temporary storage location of data. One way that this is done through Hummingbird is page caching. It creates and stores static copies of the HTML of a page. These versions reduce server load whenever they are accessed because there is no database interaction involved, as well as fewer scripts. When certain actions are made, such as when a page is updated, the cache will be cleared. With this tool at your fingertips, you provide your visitors with a better experience as they move through your site.
GZIP Compression
Being able to send your files faster makes a world of difference. In fact, it can save you money on hosting! The GZIP software is a powerful compression method that will make your site's files smaller without losing any data. This includes your JavaScript, CSS, and HTML files. If you have ever made a .zip folder before, the process is essentially like that. GZIP is supported on all modern browsers and is recommended to use on all websites. Note that you might have to enable it in the Hummingbird plugin before it starts working.
Minification
Otherwise known as asset optimization, minification is the process of minimizing code to reduce load times and bandwidth usage. Your website will load faster when there is less information being transmitted between the server and the browser. The Hummingbird plugin takes on minification with JavaScript and CSS. In both cases, it entails removing blank space and unnecessary code. While that unnecessary code is actually used by web developers to make sites more readable for humans, they aren't needed for loading. You are given the option to exclude particular files from being minified.
Database Cleanup
When you install Hummingbird Pro, you have the ability to optimize your database in one place, instead of having to use another plugin. Cleaning up your database matters because, over time, you are going to accumulate a lot of—simply put—stuff. There are spam comments, files in the trash, long-forgotten drafts… If you have a big site, there might be a lot of these. You no longer need them cluttering up your database. Hummingbird Pro lets you either delete all of these unused additions or specific sections of them.
Uptime Monitoring
Do you have a WPMU DEV-hosted site? The Hummingbird plugin rewards its members by giving them exclusive features. Uptime monitoring is one of them. Although it doesn't necessarily help with page speed, it does help with user experience. It's important for your site to not endure downtime because visitors arrive hoping to see your content. If the site is down, they won't be able to. With uptime monitoring, you stay in the loop about the live status of your site. Hummingbird sends you an immediate alert, and you are able to track how long your site was down and what the server response time was.
The WEBii team is made up of long-time WordPress experts. That means not only are we familiar with the Hummingbird plugin, but several more fantastic ones that can truly make an impact on performance. We offer services for WordPress web development, design, and maintenance. Do any of these pertain to you? Start up a conversation with us now to discuss your needs as a website owner.
Comments are closed.