The Keys to Creating a Web Presence for Your Dental Practice
By Megan Marshall, Friday, June 17, 2022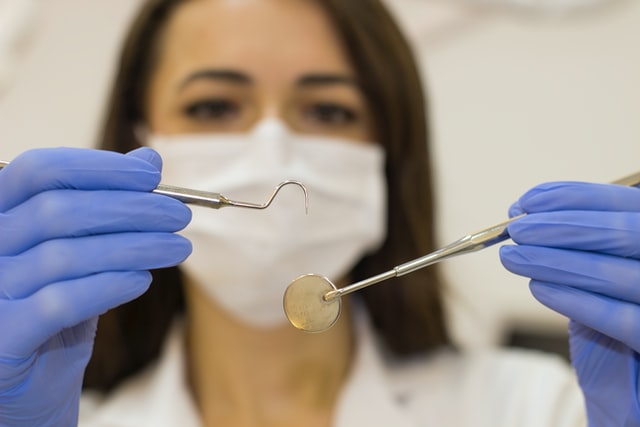 Building a relationship with patients and prospects has never been easier than it is today. There are so many outlets that you can use to reach them. Your dental practice just needs to know how to properly harness the power of these outlets. Otherwise, you won't truly be able to bridge the gap. Patients aren't going to want to spend hours sifting through Google searches to locate your name, and you shouldn't expect them to. Instead, invest in best digital marketing practices. We are going to dig into which of these practices will help you achieve a successful web presence for your dental practice.
Clearly show patients how to contact you.
You can't have a successful practice if patients aren't able to call you. Not everyone is going to want to handle things in person, especially if they haven't done work with you in the past. They may not even make it out of the research stage of the decision-making process. Rather, they will check out a competitor who has dedicated more interest in maintaining a professional web presence for their dental practice.
With that in mind, a business phone number is necessary. It gives patients a direct line to your office so that they can set up appointments or ask questions about your services and pricing. By not providing them with a number on your Google Business Profile and website, they won't believe that you are credible. For that matter, a site that doesn't include contact information is a waste of a resource.
Your site needs to be easily navigable.
Website navigation is a critical tool for both users and search engines and, thus, the web presence of your dental practice. For users, it's about easily locating where certain information is. This means every web page should be clearly labeled, so use concise descriptions. For example, on our site, when you go to "Web Services," users will know exactly where to go for the type of service they need. On the other hand, for search engines, it's about understanding the structure of your site and translating that into your ranking.
Be aware that you should limit the number of menu items in the navigation bar on your homepage. Not every single page needs to be there. If you have several page titles crushed together, it can make a user feel overwhelmed. It also causes your site to appear disorganized, considering you didn't take the time to arrange your pages effectively. A good rule of thumb is to use seven or fewer items. But don't fret! This is precisely why we have drop-down menus, if you are sure that all of your pages are needed.
Make sure you are listed in online directories.
A key part of web presence for dental practices is getting reputable backlinks. These can come from regularly-updated online directories that share information about your practice. This may include a site like the American Dental Association's Find-a-Dentist directory. Here, anyone who is a member of the ADA can be located, based on location, specialty, or name. So, if a prospective patient is trying to find a new dentist in their area, it will be easy to locate a practice that is reputable.
Online directories are also important because they provide Google with information about your business. And Google loves it when you bring value to multiple places across the internet. The more indicators that are available of your business currently existing, the higher you will rank. This boost in authority means having a greater shot at driving patients to your dental practice. Give them plenty of opportunities to find you.
Share your practice on social media.
Social media is an excellent tool to develop the web presence of your dental practice. There are billions of users, including your local audience with high intent that you need to successfully reach. It gives you the opportunity to reinforce your brand to these users, as well as showcase your work. Just make sure that when you photograph people—or specifically their teeth—you have their consent to post them on your public profile.
There are several dentists and orthodontists who have decided to take up residence on TikTok, the video-sharing app that has flourished since the start of the pandemic. The content for these accounts ranges from sharing knowledge about what not to do when you have braces to comedic sketches about the annoyances of the industry. TikTok marketing may be exactly what you need to enhance your dental practice's web presence. Figure out how your brand's personality can fit in there and on other social platforms.
Encourage patients to leave reviews.
If you want to build credibility and authority, you need to rely on your patients. Word-of-mouth marketing plays a big role in the web presence of dental practices. People want to hear from other people about whether a practice is worth going to. When they leave a glowing review about your practice, it inspires others to reach out to you. These reviews can go on your Google Business Profile or Facebook page. Once again, that just shows how important those elements are to your digital marketing campaign.
One route to go is a dental referral program. You can offer rewards to current patients for every new patient that they bring in. Rewards can come in the form of discounts on whitening services, drawings for prizes, or gift cards. It would even be a good idea to send them a card as a thank you. Doing this can increase the lifetime value of those current patients because they recognize their importance to your business. You're more than just the services that you offer—show that through considerate actions that will, in turn, benefit you.
Consider investing in PPC advertising.
Establish your brand's presence in the short and long term. To do this, combine your SEO efforts with pay-per-click (PPC) ads. This will gain you even more attention within the search engine results pages (SERPs), considering potential patients will have a better chance of coming across your name. With so many web pages out there, you need to take up as much space as possible. Otherwise, you may not stand up to your competitors in your area.
When using PPC advertising, landing pages are a must. These are standalone web pages that are created with a marketing or advertising campaign in mind. Someone won't just casually stumble upon it. That said, don't direct users back to your homepage from an ad. This won't do anything for the web presence of your dental practice. Instead, you need to give that user what they want, which is content curated to the problem they want to solve. They clicked on that particular ad for a reason, after all.
Keep track of your performance with analytics.
You have done everything you can to get your practice's name out there. But are you getting the most out of the money you are putting out for your digital campaign? The thing is, even though you have thoroughly considered SEO best practices, you aren't getting the conversions you wish to see. It can be discouraging. However, when developing the web presence for your dental practice, you need to be mindful of the fact that not everything you do is going to work immediately.
That's why you need to stay on top of your efforts. Tracking key performance indicators (KPIs) will help you see where improvements need to be made. If your site's bounce rate is high, for instance, you may want to look into your page load time or what the mobile experience is like. It could also be that you have obtrusive pop-ups that are steering them away. Whatever the case may be, you need to get to the root of it. Use Google Analytics and Search Console for your website, and the individual analytics features offered on each social channel.
If you want to revamp your web design and better your SEO strategy, WEBii has you covered. Our 26 years of experience have ranged from the fields of bioscience to home remodeling to family entertainment. So, we can certainly put our skills to the test by improving the web presence of your dental practice. Get in touch with us today to discover more about our offerings.
Comments are closed.