Great SEO Tools to Monitor Your Website's Performance
By Megan Marshall, Tuesday, June 14, 2022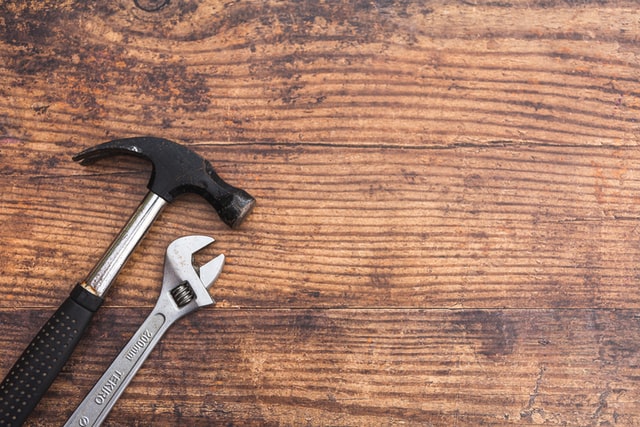 Search engine optimization (SEO) isn't something that your organization can go without. It helps your website increase in visibility, resulting in more traffic and more conversion opportunities. And it achieves this in an organic way, unlike paid advertising which can arguably only get you so far. Although it's a gradual process to see success with SEO, its benefits are massive. You gain trust from your audience when your site is usable, relevant, and organized. To ensure that you are on the right track with your digital efforts, you need to be constantly monitoring your performance. So, let's learn about some of the best SEO tools to have in your back pocket.
PageSpeed Insights
With scores calculated via Google's automated, open-source tool, Lighthouse, PageSpeed Insights evaluates a variety of factors that go into SEO. It provides data for both mobile and desktop because how your site performs on them could be very different. You may just fail the test on mobile, for instance. In which case, then you can look at the diagnostics and suggestions to determine if any changes should be made. Note that, even though this SEO tool scores your site out of 100, you shouldn't stress yourself out about getting a perfect score. Just take care of as many optimization tasks as possible, based on what is really dragging your performance down. PageSpeed Insights may ask you to minify JavaScript or remove unused CSS. It could even recommend properly sizing your images. Each of these things adds up to reduce your load times, which is necessary to reduce bounce rate.
Mobile-Friendly Test
Having a mobile responsive design is critical in the modern day. So many users are going to be accessing your website through their smartphones. You shouldn't risk them bouncing because you didn't take the time to fit your site to their needs. This is where the Mobile-Friendly Test SEO tool by Google comes in. Just type in the URL of a page on your website and wait for the magic to happen. Once your live site has been run through the test, it will immediately inform you whether or not a page is easy to use on a mobile device. Click on "View Tested Page" if you would like to see further insight, including the HTML, a screenshot of the page, and any usability problems. If there are resources on that page that are unloadable, the Mobile-Friendly Test gives you a warning so that you can look into them.
MozBar
Google Chrome boasts a wide variety of extensions, including MozBar, the free all-in-one metrics tracker by Moz. Once you have downloaded and installed it in your Chrome browser, as well as ensured that third-party cookies are enabled, you can get to tracking. Customize your metrics so that you are only getting data for the things you want to get data for. Then, set up profiles to make custom searches. You can do these searches by geographic location or search engine type. If you want to have more advanced features, consider signing up for Moz Pro. But, even if you don't go with the premium version, there are still plenty of ways that the MozBar SEO tool can benefit you. One important example that it looks at is link metrics. This consists of your inbound links and their root domains for each web page, and domain and page authority scores.
Ahrefs Webmaster Tools
Ahrefs has many SEO tools in its suite that can guide you across nearly every aspect of optimization. With Ahrefs Webmaster Tools, you now have all of them in one place to monitor over 100 SEO issues. The dashboard brings insight into your organic traffic and keywords, referring domains and backlinks, domain rating, and health score. With the Disavowed Link tool, you are also able to maintain and organize your disavow lists. This can be done either by manually adding URLs or uploading a spreadsheet of them. You can even use this tool for an unlimited number of projects. Prior to a couple of years ago, the number of projects that you could track depended on how much you paid. Now, as long as you have access to a site's Google Search Console data, DNS records, and or editing rights, Ahrefs Webster Tools let you do it for free.
Google Analytics
Once you have signed into Google Analytics with your Google account, you will be able to use a <script> tracking code to track your website. This needs to be set up on every web page that you are interested in monitoring. There are even WordPress plugins that will do this for you automatically. If you are using a website builder like Squarespace, on the other hand, you only need your Google Analytics account number or web property ID. As you kick off your tracking, you can fit the metrics to your business's needs. With custom reports, you are able to configure metrics based on the categories that you set, rather than the default ones. But still, it's broken into acquisition, behavior, and conversions. The data that you gather from Google Analytics assists in justifying how much you spend on advertising and what kind of content you need to create.
Google Search Console
Whether you are an SEO specialist, a site administrator, or a business owner, Google Search Console can be a big help. Some even argue that it's better than Google Analytics. Formerly known as Google Webmaster Tools, Search Console has continued to develop into a great SEO tool to identify how specific pages are performing. All you need is a valid Google account, a recent version of a browser, and cookies and JavaScript to be enabled. From there, you can see your highest and lowest ranking pages, average click-through rate (CTR), and which URLs are receiving the most backlinks. Google Search Console also keeps you up-to-date with where you stand in terms of errors. It shows your issues with mobile usability and page indexing. As you change and add content to your site, keep an eye on these things so that users and search engines don't have a poor experience.
Yoast SEO
Did you build your website on WordPress? If so, one of the most popular options for an SEO plugin is Yoast SEO. You can choose to get the free version or pay for Premium where you get boosted features. With over five million active installations, this SEO tool makes it simple to keep all of your text at a high-quality, readable level. After going through the configuration process to get all of your settings in order, you will have access to the Yoast SEO meta box when you start a new post or page. This is where you can set your focus keyphrase to ensure that you have used it enough times, and update your meta title, meta description, and URL slug. But the real power lies in the analysis portion. Yoast SEO offers three emoticons—happy, indifferent, and upset—to indicate how it feels about the strength of your content.
SEO Quick Check by WEBii
We created SEO Quick Check in order to give you a better understanding of your website. There are nine factors that we look at in our SEO tool. The first two involve meta tags. These are the snippets of text that describe the content on a web page, which assist in search engine crawling and indexing. The sitemap is also a necessary addition for this reason. Next is social media presence. You need to make sure to have the links to your profiles present on your website so that users know where else to find you. Then comes content, both within your homepage and your blog. There should be enough text to keep your site informative, as well as links to other relevant pages. Finally, clearly show your contact details. An SEO best practice is to have these present both on your homepage and on a separate Contact page.
WEBii is an SEO company that is based in Texas but offers services across the globe. We have partnered with businesses and non-profit organizations in a variety of niches. With that in mind, we know a thing or two about which SEO tools are the best for getting you the data you want to see. Contact us today to get started on a campaign with our team of professionals.
Comments are closed.