Make Your Organization Go Viral with TikTok Marketing
By Megan Marshall, Tuesday, May 24, 2022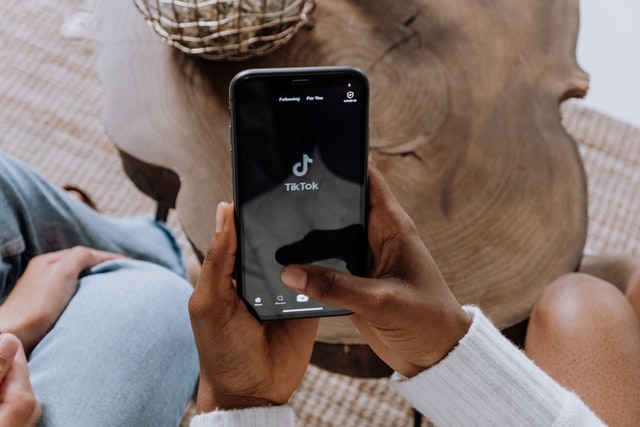 When everyone was confined to their homes, trying to find something to do to pass the time, TikTok blew up. Everyone was talking about the short-form video-sharing app. Previously, a lot of content creators were on Musical.ly, which later merged into TikTok when it was bought out. Musical.ly was a platform that focused on lip-syncing videos. Today, while that kind of content can definitely be found on TikTok, there's actually anything that you could think of. There are people who have genuinely made careers off of the app because they got noticed for their dancing, comedy sketches, or challenges.
But don't be mistaken that it's solely entertainers on the platform. For the past couple of years, TikTok marketing has taken off in a big way. Video has become increasingly more important to any digital campaign. So many companies have been able to promote their products and services by making digestible content on the app. And they get noticed by an extremely wide audience. So, what's stopping you from leveraging TikTok?
Infographic: Notable
TikTok Marketing
Statistics
The app hit its goal of 2 billion downloads in August 2020.

The average TikTok user spends 52 minutes per day on the app.

As of January 2022, TikTok has over 2 billion monthly users.

Despite more adults using TikTok, the major demographic is 18 to 24 year olds.

TikTok's revenue for 2021 grew by 60%.

63% of successful TikTok ads include their message in the first 3 seconds.

The average post has an 18% engagement rate.

50% of TikTok ads have an emotional appeal.

54% of users have commented on a video.

Between January and June of 2021, TikTok reached 383 million installs.
Why the Algorithm is So Good
Sometimes, it really does feel as though TikTok reads your mind. And, in a way, it does. Even though you may see the same video as one of your friends, it isn't guaranteed that you will. The For You Page is curated to your specific interests, entirely based on what kind of videos you hit the "like" button on, comment on, or watch all the way through. No two users will have an identical experience, even if they are following all of the same content creators. The algorithm is highly personalized, changing as your preferences change. This means TikTok marketing, when done right, will be able to actually reach your ideal audience.
Use Hashtags That are Relevant
Your business has a better chance of coming up on someone's For You Page if you incorporate hashtags into your video captions. These can help the TikTok algorithm with deciding who is going to be interested in your content. So, with a solid hashtag strategy comes the increased visibility of your business. You can get extremely niche with your TikTok marketing, using hashtags that are brand-specific. For instance, we could use the hashtag #webii on our posts. This allows you to mix in your less competitive keywords with popular ones, such as #viral, #comedy, or #foryoupage. If your competitors are already on the platform, see which hashtags they are using.
The Audience Isn't Just Gen Z
TikTok is a largely Gen Z platform. If you are taking on a TikTok marketing campaign, you will find a considerable amount of success by leaning into the interests and humor of teens and young adults. The app was even designed with users ages 18 and below in mind, showing that the creators themselves were interested in targeting a younger audience. But that doesn't mean you won't find every other demographic on there. Unlike Snapchat, which continues to be a teen-based app, TikTok has opened its arms to Millennials, Gen X, and Baby Boomers alike. Although it had faced scrutiny by adults in the past, you can see just about anyone creating content on TikTok today.
Get Involved with Fun Trends
TikTok marketing can be a bit of a challenge because you need to keep up with how fast-paced the app is. Trends mean everything. Yet, they can go by in the blink of an eye. This is the case for audios, dances, filters, and jokes in general. Born out of a single video or comment gone viral, trends may last for a single week before they go out of style. That being said, if creators continue to adjust the trend to improve upon it, it can last for much longer. While these videos may pop up again a few months down the line, on account of user nostalgia, you need to strike while they are hot. Figure out how this week's top trends can be integrated with your business's values and personality.
Add Royalty-Free Music to Your TikToks
Using a trending song can majorly increase the odds of your TikTok going viral. After all, it's a "sound on" type of platform. Even if your team isn't much for lip-syncing or dancing, you can still have it playing in the background of what's happening on camera. But you may be asking… What about copyright? One of the greatest parts of TikTok marketing is that businesses have access to a royalty-free library. This helps you to have little to worry about when it comes to being penalized for the use of music. TikTok's library boasts a wider range of sounds than YouTube or Instagram allow for, including many custom audios made by content creators.
Encourage User-Generated Content
As a Texas SEO company, we recognize the importance of organic traffic. It's the best way to ensure that people online find your brand to be credible. And quality content is the best way to accomplish this. If you don't have the time to spend constantly cranking out content, you can benefit from the videos that your consumers are putting out. User-generated content (UGC) is your shot at customer-centric TikTok marketing, which is important because you want more people to be talking about your brand. People trust other people more than they trust companies, and UGC offers that sense of authenticity that they crave. Keep an eye on the people who are using your hashtags and audios so that you can leverage them.
Make Your Brand Look More Relatable
You shouldn't be afraid to experiment with your TikTok marketing strategies. Note that research over your audience can only go so far—you also have to impress them with your execution. If your videos aren't reaching the performance level that you had hoped, do something new! You won't know what kind of videos will stick to users unless you try. Think about the creators that you personally follow on social media. It's likely that you follow them because their content speaks to you. This could be in an entertaining or educational way. Regardless of the message or mission, you want to bring that same level of value to your own followers.
Great Ways to Advertise Products
For as far as TikTok marketing can take your brand, TikTok advertising can take you the extra mile. There are several types of ads that you can use on the platform. The first, and most common, are in-feed ads. These will play within a user's For You Page as full-screen videos. Although they come with a "Sponsored" tag at the bottom of the screen, they blend in with native content. They typically serve to increase traffic or conversions. Other options, like branded effect and hashtag ads, are more for name recognition purposes. Users can apply your augmented reality (AR) effect to their videos, or your specific hashtag for a challenge in their caption.
Examples of Businesses That Use
TikTok Marketing
Are you still unsure of what kind of content you should be creating on TikTok? If you need more guidance for setting up your campaign, check out the TikTok For Business page. Otherwise, there is so much that you can do once you have located companies that inspire you. Take a look at these four organizations that have been able to harness the power of TikTok marketing as they have amassed millions of followers and likes.
Duolingo
The app that gradually teaches you languages, Duolingo, has become notorious for producing what many are calling "unhinged content" on TikTok. Duolingo's TikTok started off educational, but found its best engagement coming from humorous trends. Their signature green owl has since become a public figure by inciting chaos both in and out of the office. Instead of the cute 2D representation, here we see him as someone in a costume (don't tell him I said that!) interacting with members of the team and comments from viewers.
Chipotle Mexican Grill
Chipotle has done an excellent job at paying attention to its customers through its TikTok marketing efforts. You may be surprised to find that there are a lot of people willing to make funny and artistic content involving the restaurant. Some have made "hack" videos to show how you should be eating at Chipotle. Videos from content creators have filled up the Chipotle TikTok, showing just how much those users mean to them. But they also intersperse personal content with what's new on the menu and what campaigns they are hosting.
Guinness World Records
When you are "the global authority on record-breaking achievements," you can't have boring social media. You need to put a spotlight on the very people who are making those record-breaking achievements. That's why the Guinness World Records TikTok is exploding with talent. They simply caption each of their videos with the record and the person who set it. The short clips that are paired with music audios give viewers a quick look at what the accomplishment entailed. Many come with voiceovers from the record holders themselves.
San Diego Zoo
Animal videos have been running the internet for years. People love watching them behave in silly, cute ways because we experience a case of virtual caring, otherwise known as connecting from a distance. (If you claim that you never had a cat video phase, you're lying.) The San Diego Zoo TikTok has taken advantage of this adoration for our furry, scaly, and feathery friends by giving viewers the inside scoop about what it's like at their zoo. They have highlighted all of their animals in their TikTok marketing strategy, either alone or in groups.
TikTok marketing is one of the greatest ways to get noticed right now, as long as you are optimizing your content for the For Your Page. Our Texas SEO company encourages you to be mindful of this across channels. If you aren't creating the content that people within your niche want to see, they may never come across it.
Comments are closed.