Why Am I Not Getting Good SEO Results?
By Megan Marshall, Monday, January 17, 2022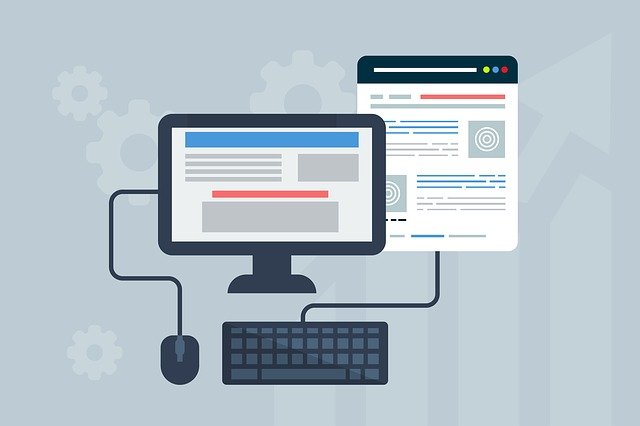 You have been trying to optimize your content, but your website still isn't showing up high enough in the search engine results pages (SERPs). Unfortunately, when you are competing with millions of websites, this can be quite a challenge to overcome. Upon typing the title of this blog post into Google, for example, you receive 377,000,000 results. This means that, in order to get good SEO results, you are going to have to take several extra steps. Come read some of the reasons that your website has not yet gotten the results you would like.
You are not producing relevant and authoritative content.
Is your website new to the scene? If so, you have not built up any authority yet. Domain authority is a search engine ranking score that measures how successful a website is in the SERPs. In fact, authoritative content is the primary driver of your rankings. Poor content is the most common reason why websites do not achieve good SEO results. When you are crafting content, you should keep in mind which keyword phrases you are using and where you are placing them. Be user-friendly in your writing. You should also not be duplicating content because then Google won't know which of your articles to rank. Instead, regularly update your current content so that you are still providing relevancy.
Your website is receiving few or low-quality backlinks.
One of the most important factors to Google is backlinks from trusted sources. These are links from one website to another, and represent a vote of confidence. With a new site, you most likely have yet to earn any backlinks, which ties into your lack of domain authority. It takes time to accumulate backlinks, and not every link is created equal. When you receive bad backlinks from a domain that is not trusted, it can seriously hurt your website. In this case, you will need to disavow the link by submitting a file to Google to ignore it. However, when you obtain good backlinks, you are on the track to close the link gap between you and your more authoritative competitors.
You did not create effective metadata titles or descriptions.
People often forget about their metadata. This is the enriching information that makes it easier for users to find your website and determine whether it's worth engaging with. It has the power to raise your click-through rate in the organic search results. Metadata titles are the page titles that are displayed as the headline in the SERPs and at the top of a browser window. This is a key place to put your target keyword phrase. You should also put this phrase, or phrases, in your metadata description. This is the textual description in the SERPs that is typically composed of two sentences. Encourage visitors by providing a concise explanation of what they can find on that web page.
Your information architecture is not set up strategically.
Take a look at your web pages. Are they all over the place, with no effective internal linking between them? Your website needs to have a hierarchical structure so that readers and search engine crawlers alike understand the relationship between your web pages. The best practice is to submit your XML sitemap to Google Search Console. This is a file that consists of information about your site's important pages so that they can be more easily crawled. Good SEO results come from grouped, related pages with a clear format and design. Google rewards websites that provide great user experiences. By using relevant anchor text within your content, you can drive readers to other pages that will give them further information on a specific topic.
You have not optimized your website for mobile use.
Mobile browsing is extremely important today. You could be doing everything else right but, by ignoring mobile-friendliness in your web design, you hinder the user experience. Many users are going to be accessing your website through their smartphones, so if your display is not responsive, the content is not going to be formatted in an ideal way. According to Statista, organic searches from mobile devices in the United States account for 61% of search engine visits. Recognizing this, Google ranks accordingly. But it doesn't have to be difficult to make your site a mobile-friendly space. WordPress, for instance, offers themes that are device-flexible and fit your business needs.
Your website is running slow overall.
Improving your page loading speed can make a world of difference. After all, Google knows if your website is running too slow, and it will harm your ranking. Website performance has a direct impact on conversion rates, with a decrease in page load time by mere milliseconds increasing session-based conversions. A major portion of your audience is going to expect your site to load in two seconds or less. People don't want to have to wait to get information from you, especially when they can go to any of the millions of other sites. Getting good SEO results is a matter of looking at the content on your website right now and seeing what images you can compress or design elements you can simplify to increase the speed.
You have not created a Google Business Profile.
At the end of the day, Google may not even know your business exists in the first place. Setting up a Google Business Profile is the easiest way to see results. It works as an effective SEO and lead generation tool, helping consumers to easily locate you on Google Search and Maps. They are also able to easily get their hands on your website, phone number, hours of operation, and insight into when your busiest hours are. Plus, Google offers a star rating system where previous customers can rate your business and leave reviews. When you receive a lot of positive feedback online, consumers are more likely to check you out. This comes at no cost to you, so setting up your business profile should be a top priority.
Partnering with a digital agency may be the key you have been looking for to achieve good SEO results. Having recently been nominated as one of the top SEO companies in Austin, WEBii consists of an innovative team that has succeeded in bringing traffic to websites from all industries. Contact us today so that we can get into what services we can provide your organization's SEO campaign.
Comments are closed.