How to Get the Most Out of an Email Marketing Strategy
By Megan Marshall, Thursday, January 13, 2022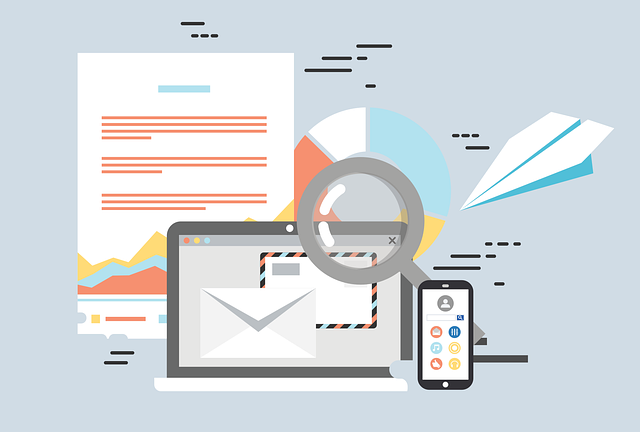 Nobody likes unsolicited messages. There's a folder for spam on your email for a reason. If your business sends out an email that goes straight to that folder, or else gets immediately deleted from the inbox, your time spent constructing the message was a waste. With an email marketing strategy, you will know what to do to make your messages actually see the light of day. However, it's more than a potential buyer just clicking and opening it. It's about building a trusting relationship and, eventually, profit. Let's think about what needs to happen for your email marketing campaign to be successful.
Consider Email Marketing Metrics
When you are setting the key performance indicators (KPIs) for your email marketing strategy, you should know why you are measuring something. It shouldn't just be about generating sales. Your goals may also focus on brand awareness, email list growth, or re-engagement. These considerations will allow you to optimize your campaigns going forward. One of the most essential KPIs is the click-through rate, which is how many people actually clicked on your call-to-action. Another you should look into is the unsubscribe rate, which measures the number of people who leave your email list following an email being sent. After reviewing the data, you will be able to adjust email elements to improve your results.
Segment Your Unique Audiences
Your email list is long and full of people with varying characteristics. You need to separate them. Through email segmentation, you can tailor your messages to where a person is in their buyer's journey. This means that, rather than creating one mass message, you are creating several messages that cater to your segmented email lists. Therefore, it is a personalization tactic to deliver more relevant content. Many businesses today unfortunately are still putting in minimal effort by utilizing one big list. Approximately half of their emails are ending up in the trash. Stand out from your competitors by considering geographic location, specialization, and behavior in your email marketing strategy.
Incorporate Interactive Content
Don't limit your emails to just text. By using photos, graphics, and videos, you create user engagement. Think about what is going to most attract a consumer and maintain their attention. For one thing, they want to be entertained. According to Martech Advisor, adding a video can boost click rates by 300%. Other forms of interactive content, such as sliders and GIFs, increase the click-to-open rate by 73%. Add simple hover effects over certain graphics so that buttons within your email are more dynamic. You may even decide to incorporate a poll or quiz for consumers to answer an interesting question. The possibilities are endless.
Work with Email Automation Software
Have you ever signed up for a company's newsletter and received an immediate "thank you" message? What about in the days following your subscription, when you received an onboarding message to get you started in the buying process? And how about the confirmation after you've made a purchase? Save yourself a considerable amount of time and generate more leads by using automation to scale your email marketing strategy. Email automation tools allow you to link your website analytics with your email platform to create personalized messages for you. This helps out with employee productivity, particularly when it comes to focusing on building customer relationships.
Use A/B Testing on Your Content
Every marketer wants to see their KPIs improve. With A/B testing, you can better the content of your email campaign to accomplish exactly that. This is the process of sending a variation of your campaign to one group of your subscribers, and another variation to another group. It will allow you to statistically see which type of email gains the best results. You may choose to test your subject line, your imagery, or your button text, to name a few things. After determining which one had a superior performance, that email will be automatically sent to the rest of the people on your email list. Consider using it as a template for future campaigns.
Infographic: Email Marketing Data
Over 90% of consumers open their email on a daily basis.
Over 80% of small and medium businesses rely on email as their primary customer acquisition channel.
Email is used worldwide.
It is projected that, by the end of 2024, the number of daily emails will rise to 361 billion.
Email has a great return on investment, generating between $36 to $42 for every $1 spent.
Weekends are the worst days for open and click-through rates.
The seasons with the biggest email traffic are autumn and winter.
The average open rate for emails sent across industries is approximately 20%.
59% of B2B marketers prefer email for lead generation, and almost all of them use it.
Mobile devices account for 60% of email opens, so make sure to optimize.
Improve your email marketing by…

Writing eye-catching email subject lines
Regularly updating your email list
Embedding more effective links
Using emojis within reason
Including images and videos

When marketed to through email, consumers spend 138% more than those who do not receive email offers.
Having an email marketing strategy allows you to better connect with your audience. By using targeted messages to directly access them, you have more control over the relationships you develop from within the inbox. Email is such an important tool that so many people across the globe use every single day. You can't afford to miss out on these customers, so be the one to capture their attention with your newsletters, promotions, and beyond.
Comments are closed.