5 Ways to Use Online Forms to Improve Your Website Efficiency
By Jacqueline Sinex, Tuesday, April 16, 2019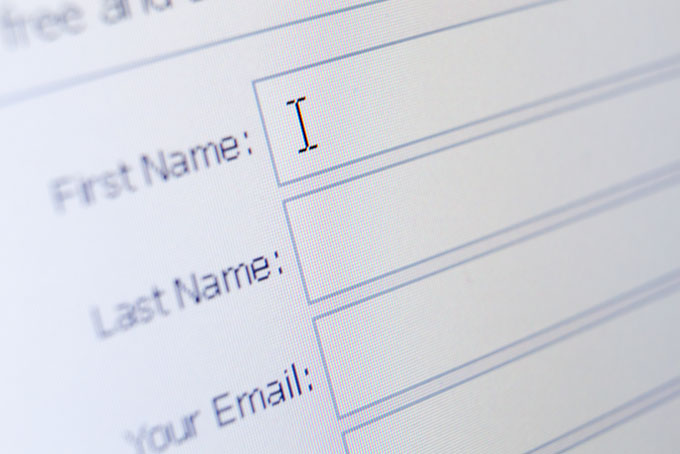 Let's go beyond the basic contact us form. Drive efficiency for your business by enhancing the use of online forms on your website. Here are 5 simple ways you can take advantage of forms.
Add a pre-qualifying question to your contact form.
Nearly everyone has a general contact form on their website. In most cases, the website form only asks for a name, email and comments. The emails that result from the form might be legitimate leads, customers asking questions, or just solicitors.
Give your contact form a boost by adding at least one specific pre-qualifying question.
For example, if you want to gauge the fit of a prospect, add a "project budget" field that asks what price range they are looking for. If you receive a lead from the form that indicates a low price range was selected, you can discuss solutions that meet that budget area right away, instead of wasting time dancing around pricing.
You can also add a less intimidating question such as their industry. If you offer specialized products, providing a list of industries to select from allows you to personalize your response.

Create an RSVP form for your next event.
A special event is one my favorite marketing methods. Events can take many forms, like product demos, educational workshops, trade shows and launch parties. Some events can even be recurring if they are run efficiently.
It's not difficult to add a short RSVP form on your website. If you have a WordPress site, we usually recommend using Gravity Forms for high quality form building features. Create a dedicated RSVP page in the website to house this form, and provide a link to that page in your invitation emails and marketing fliers.
Having guests submit the RSVP form sure beats manually tracking various email replies. With plugins like Gravity Forms as well as other form technologies, you can customize what email recipient the RSVP responses go to, and you can even download an export file of all the responses.
Don't forget to connect with your web developer to setup these form options before you start planning the next event.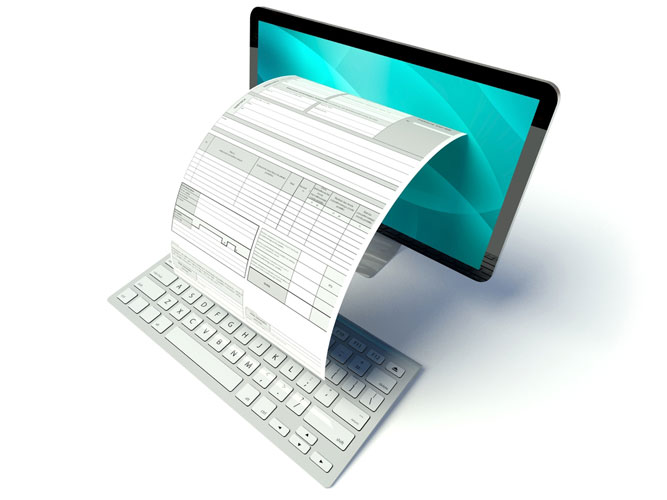 Allow customers to submit appointment requests with an online form.
Medical and consulting businesses usually require an appointment to render services. Even if you don't have a fancy appointment software integration for your website, it's still possible to improve the efficiency of appointments.
By adding a simple appointment request form on the website, you can extend convenience for your customers beyond regular office hours. A patient can login after dinner to submit their request online, and your staff can respond next the morning with prepared confirmation details.
In the simplest format, you can allow patients to suggest a few different preferred dates and times, without worrying if those options are actually available on the calendar. But if you want to truly automate the process, talk with your web development expert about integrating intelligent booking rules.
Integrate a form for invoice payments.
This one is a little more complicated, because it involves some e-commerce. There are different ways to approach it, but it can be a wonderful improvement to business efficiency to accept invoice payments online.
If you are using WooCommerce, there is an extension plugin available to accept customer specified pricing. You can create a new product titled "Invoice Payment" with this open price field. The design of this product page will look very similar to other product page in your catalog. You can then share a direct link to that product page with customers whenever they need to pay for an open invoice. The payment would go though the same checkout process.
If you are using a form created with Gravity Forms, there are add-ons available for Square, PayPal and Authorize.net. Once those are installed with the proper account credentials, you can add credit card payment fields to the form.
Note: It's important to be aware that SSL security is required whenever you add online payment features to your website.
Setup lead forms for each audience type.
A popular marketing strategy is to create unique content for different audience types. If you identify 3 unique types of customers and craft beautiful landing pages to attract them, you could really be headed in the right direction.
Grow this strategy even further by creating different forms that can be tracked for each of those customer categories. Then include the right specialized form on each landing page. You can then use analytics tools, like Google Console, Google Analytics, Clicky and others, to track the leads for each group and efficiently assign them to the right departments.





Comments are closed.