Social Media Strategies to Improve Your SEO
By Ruth Hawk, Monday, August 15, 2016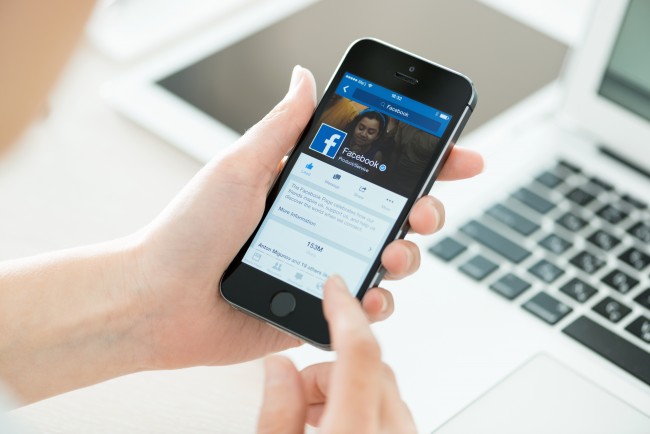 Did you know that social media can strengthen your search engine optimization efforts? While SEO is often thought of as relevant only for websites, a company's presence on social media channels (such as Facebook, Twitter, and even Pinterest) can influence its SEO performance. Google recognizes that a business' performance on social media is one indication of how reliable and useful that company is. Therefore, the more vibrant your presence is on social media, the better you are likely to rank in the search results. Fortunately, you do not need to depend on luck to build active social media channels. Instead, here are a few strategies you can try.
Build complete social media profiles.
Google and other search engines will often use your social media profiles in their search results. For example, if you search for any brand name, you almost always get one or more of that company's social media profiles in your results. Therefore, if you want to make sure that your business shows up as much as possible in the search results, you need to complete your own social media profiles.
When filling out these profiles, focus on accomplishing two goals 1) Using potential search terms in your profile and 2) Including your company's address. For example, when filling out the About section on your Facebook page, try to incorporate the words and phrases that will resonate with your customers. Then, make sure to list your complete contact information. Search engines will use this information to return searches that are relevant to your target audience and that shows up in the local search results.
Use keywords in your social media posts.
Keywords on your website serve as signals that tell search engines and visitors that your business has expertise in certain areas. The keywords you use will determine what searches yield your website as a result and they will determine what type of visitors you attract. Keywords serve the same purpose on your social media sites.
By using the right keywords in social media, therefore, you can make sure that your posts get in front of the people who most want to see them. For example, using the keyword "Westchester, NY, cat adoption" in the title of a YouTube video will allow that video to appear in the search results for that term. Labeling your Pinterest board with the keyword "handmade bridesmaid jewelry" will make it easier for people looking for that particular topic to find your Pinterest account.
Create shareable content.
Shareable content has two characteristics (1 It is relevant to your followers and 2) it is easy for your followers to send to friends, family, and others in their networks. For example, a Facebook update about an office prank is not shareable because it is not relevant, but a link on Facebook to your latest podcast is shareable because it is relevant and easy to pass on to others.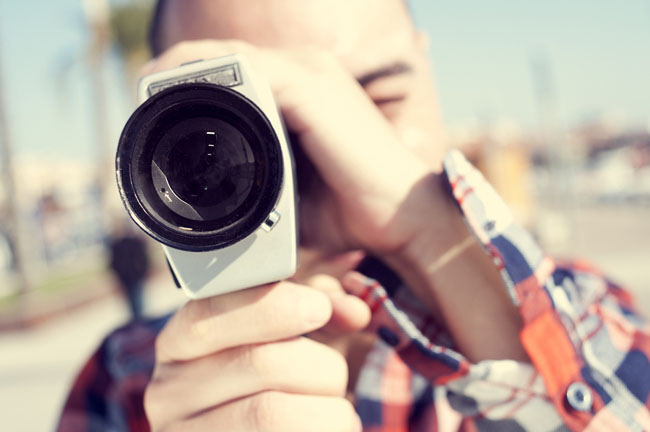 Creating and posting shareable content to your social media channels helps your SEO efforts in two ways. First, it allows you to increase your followers. When someone, for example, sends your latest podcast to a friend, that friend might come back to your website and subscribe to your podcast. As your followers increase, search engines attribute more authority to your business and begin to rank it higher in the search results.
Second, shareable content builds inbound links. For example, if someone finds your blog post on Facebook and then shares that post on their own Facebook page, you earn credit for an organic inbound link. The more of these links you earn, the better your rankings will be in the search results.
Make your social media channels public.
If you want your social media posts to count when it comes to search engine optimization, you need to make sure that your social media channels allow for the public viewing and sharing of your content. In particular, each of your social media channels needs to be set to allow your posts and profiles to be ranked by the search engines. Most of the popular social media channels allow you to make your content available for viewing and ranking by search engines.
Link back to your website.
Never take for granted the power of directing people back to your website. Every time you update social media, whether it be Twitter, Google+, Facebook, Pinterest, etc., you should try to include a link to your website. These links allow you to earn website visitors from people who find and enjoy your social media channel. They also help to improve your SEO performance, because they provide a way for people to find and link to your website themselves and because increased traffic flow to your site can mean a better position in the search results.
Engage with your followers.
Social media is all about building connections, networks, and relationships. Search engines will often consider not only the content on a social media channel but also its activity when deciding how to rank it (and the business behind it). As a result, the more followers and interaction you have on social media, the more authority your business will be assigned by the search engines. Plus, a vibrant social media channel brings you other advantages. It can increase the number of people who think positively about your brand, increase the number of people who search you out when they want what you have to offer and increase the rate at which your content is shared (and links are earned).
As a result, take the time to engage with your followers on social media. If they ask questions, answer them. Respond to their comments. Listen to what they want to see on your posts and provide it. Encourage them to engage with your business by offering competitions and giveaways. You can even promote your philanthropic efforts and industry advancements on social media. The goal is to build a group of followers who find you accessible and responsive through social media.
Think local.
Finally, think local. Take advantage of the opportunities social media gives you to advertise the fact that your business operates in a specific area. For example, as mentioned above, always include your address on your social media profiles. In addition, create a Local Google+ page in order to help Google rank you in local search results. Finally, include local information (such as a map or a list of all of your locations) on places such as Facebook. The result should be better rankings for local searches and more attention from people in your area who need your particular products and services. This type of local SEO can be invaluable, especially for small businesses serving a particular area.
Using the power of social media to promote your business is a smart idea, especially when you also leverage your social media presence to succeed at search engine optimization. By building complete social media profiles, using keywords in your social media posts, creating shareable content, making your social media channels public, linking back to your website, engaging with your followers, and thinking local, you can build an active social media presence and improve your rankings in the search results.
Comments are closed.