Signs that Your Business Needs a Digital Marketing Agency
By Megan Marshall, Tuesday, December 27, 2022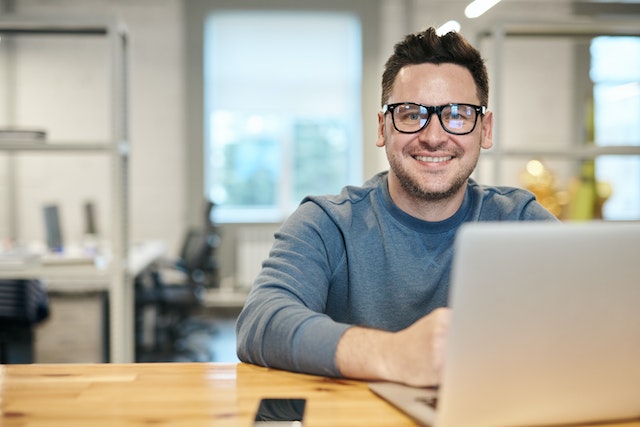 No matter the industry, today's businesses rely on digital marketing. This is also known as online marketing. It is a type of marketing that uses electronic devices, such as smartphones and computers, to engage with customers. Strategies include posting on social media, investing in paid advertising, sending out email newsletters, and implementing best practices for search engine optimization (SEO). Essentially, it is anything that involves digital communication.
Considering every age group—even toddlers—can now be found online, digital marketing is the best way to extend your business's reach. You can no longer solely rely on traditional marketing efforts like direct mail and billboards. But it may be the case that you are not confident in tackling digital marketing on your own. So, let's take a quick look at five reasons you would want to hire a professional agency to do it for you.
You don't have enough time.
Perhaps you have been putting digital marketing on the back burner because there are so many other things that you need to get done. But, as a business owner, it is critical that you are considerate of the buyer's journey. This is the process that a customer goes through to purchase your product or service. The fact of the matter is, if your target audience doesn't know about your business, they won't go through the buyer's journey. Regardless of how much effort you are putting into making the best product or service possible, it cannot reach its full potential and you cannot maximize sales without digital marketing. With the help of an agency, you have someone whose focus is entirely on increasing your website traffic and brand recognition.
You lack marketing skills.
It may be the case that you already have social media platforms. However, you only post on them occasionally, and the graphics are something you quickly whipped together. You aren't keeping up with trends and optimizing your captions. The same sentiment goes for your website. You feel that you have enough decent information to explain your product or service, but you haven't taken the time to research keywords or leverage a linking strategy. Learning digital marketing skills is incredibly valuable. By hiring an agency, though, you don't have to feel as though you are shooting in the dark. Digital marketing agencies are made up of specialists who will help you set goals and strategize throughout the year as they keep up with what social media and website visitors users want to see.
Your website is outdated.
One of the main reasons to have a website is to increase your credibility. It gives you a space to communicate all of the necessary information about your business to the public. You showcase who you are, what you do, and what you stand for. When it is designed with SEO best practices in mind, your site ensures that users and search engine crawlers have a positive overall experience while learning about your products and services. Making a good first impression when consumers land on your website actually increases your chances of earning leads. Partner with a custom web development agency for this part of your digital marketing strategy. Whether your site is an e-commerce shop or a personal portfolio, an experienced developer will provide you with something that is both functional and attractive.
You aren't reaching the right customers.
Just because you are executing digital marketing efforts doesn't necessarily mean that you are succeeding at them. You might be losing sales due to having a poor strategy. A digital marketing agency, on the other hand, offers a great return on investment. They know how to handle your budget with care. As your agency tracks where spending is going, giving you consistent updates along the way, you are able to see the effectiveness of your campaigns. Their goal is to find the highest-quality leads from your target audience. This opens the door for your sales team to better utilize their own skills. So, while you might be discouraged right now about stagnating sales, a digital marketing agency could be the key to increasing revenue.
---
Did you know that 63% of businesses increased their digital marketing budgets in 2021? Their plan was to spend it on software, content creation, and paid advertising.
---
Your competitors are doing it.
Every step of the way, business owners need to keep an eye on their competitors. You don't want to fall behind the other businesses in your industry. If they are already working with expert digital marketing agencies, they are likely stealing customers right out from under you. As we mentioned earlier, just because you have the best product or service doesn't mean that people know about it. Therefore, in order to take back control of your business's future, you should work with a team that is well-versed in marketing. They will make your brand stand out from your competitors across channels through the creation of eye-catching materials and a clear unique selling proposition.
A Texas SEO company like WEBii can take your digital marketing up a notch. To do this, we offer three approaches. First is an SEO health check audit to give you a deeper look into the state of your website. The next level is an SEO setup where we will implement our data-driven recommendations. Finally, the most hands-off approach is our strategic SEO campaign with content marketing, complete with extensive updates. Send us a message if you are interested in one of our SEO approaches!
Comments are closed.