Why Should You Do a Competitive Market Analysis?
By Megan Marshall, Friday, March 4, 2022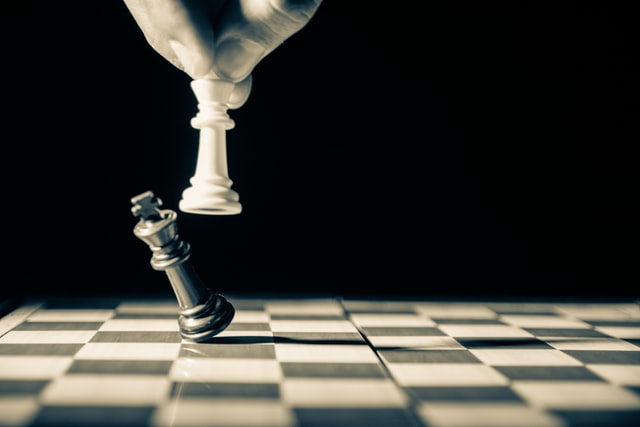 One of the most important parts of your marketing campaign should be checking out your competitors. Without doing so, how can you truly understand why they are getting the customers that you aren't? Every business has its pros and cons. If people are perceiving you to have more cons than someone else, of course they are going to turn the other way. Conducting a competitive market analysis is about figuring out how to attract and expand into a new audience. However, it's also about keeping your current customers satisfied so that they don't turn the other way themselves. Here are three big ways that a competitive market analysis can make you stay at the top of your game.
Infographic: How to Use SEMrush For Your
Competitive Market Analysis
Market Explorer: If you don't already have a list of top competitors (or even if you do), this is a great tool for locating them. Just enter your own domain to see estimated traffic trends.
Organic Research: Discover the keywords that you should be aiming for on your site. Check out competitors' results to see where they are landing in the SERPs and learn how to improve your SEO.
Position Tracking: Set up a local target to see how nearby competitors are performing. The Competition Map will provide you with a complete list of those you are stacking up against.
Traffic Analytics: In the Top Pages tab, you can find which web pages are earning the most traffic. This will show you your competitors' most popular products.
Backlink Analysis: Your SEO is dependent on having good backlinks. Combined with the Backlink Gap tool, you can find websites that provide better link building opportunities.
Advertising Research: The Competitors tab will show you how to enhance your pay-per-click (PPC) advertising campaigns. It works similarly to the Organic Research tool, but for your paid search competitors and keywords instead.
Identify Your Competition
Are there businesses in your local area that are making the same products as you? Does their brand target the same audience? What about their unique selling points, keywords, and website usability? There is a lot to consider when figuring out what other businesses you are up against. The fact of the matter is, you aren't the only one out there doing what you do. But know that you don't have to analyze dozens upon dozens of competitors. Once you have located your primary and secondary rivals, you can give their sites and social media channels a deeper dive.
Decide what information you should focus on in your competitive market analysis. For instance, what their pricing structures look like. Perhaps your competitors are reeling in customers because their products are just a few dollars cheaper than your own. Another example is the design of their website. Users expect an accessible, responsive design with fast-loading pages, so if your site is lacking, consider hiring a web designer to improve it. Finally, there is a matter of their content. While you shouldn't exactly replicate what your competition is creating, you should be mindful of it and develop your own twist.
Improve Your Strategies
Once you have compared the tactics of your competitors to your own, you can see the strengths and weaknesses on both ends. Figure out what kind of content is the most valuable to your shared audience. You want to show that you have better-organized, better-presented information than the other businesses do. Make sure to also think about gaps in the market. Filling in that space will allow you to get ahead of the curve.
61% of marketers believe that generating leads and driving traffic are their biggest challenges when it comes to content marketing. In order to feel more confident with your digital marketing efforts, you need to practice better social selling. This is a lead-generation technique where you use social media to engage with your potential customers. You should be consistently posting on the networks that you use, and actually interacting with others on them. Don't just have a channel just to say you have it. If you aren't active, they won't see the point in following you for updates. When you are active, your name continues to pop up in the feeds of both your followers and other relevant groups.
Establish Personal Goals
The point of a competitive market analysis is to help your business run more efficiently and meet growth goals. You need to get that competitive edge over others in your industry. To do so, here are some questions that you should be asking yourself as you look at your own strengths and weaknesses.
Traffic:

How many people have visited your website in the last month? Did they stay for a long time, or just a few seconds? Where did they find you from? Have you been succeeding at lead nurturing?

Keywords:

Which niche-specific keywords are you currently trying to rank for? Are there any that you haven't been attempting to rank for but should? How many of your keywords ranked this past month? Did that number increase or decrease from the previous month?

Market share:

What percentage of your website visitors actually made a sale this month? Were there previous months where you got considerably more or fewer sales? Do you have a big potential market right now? How well does each of your products fit into that market?

Branding:

Have you put your logo on every platform you are on? Did you

tell your story

on your website? Are you portraying a personality that is effective to your potential customers? Do you make it clear how you can benefit them?

Linking: Does your website have an organized linking strategy? Have you been receiving any good backlinks lately? Are you on any third-party sites to get your name out there? If not, which third-party sites could help you out?
The SEO team at WEBii offers dedicated consulting and professional content to keep your business competitive. We also run competitive market analysis reports for all of our SEO packages. It's important to us that your business sees growth in organic search results. If you have any questions about our services or are ready to get started with them, reach out today.
Comments are closed.