Enter 2023 with New Year's Resolutions for Small Businesses
By Megan Marshall, Tuesday, December 20, 2022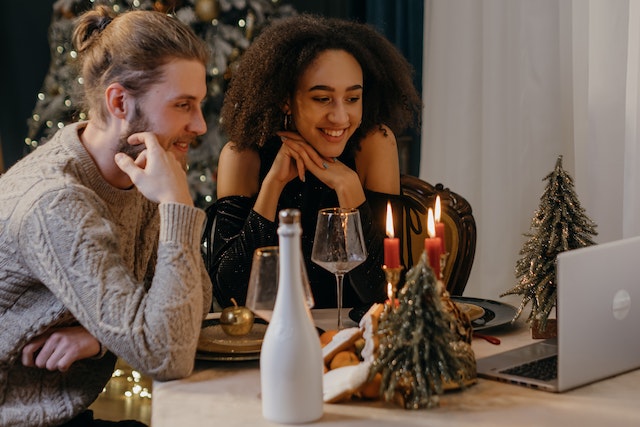 New Year's is a celebration of new beginnings. We spend the night prior with our friends and family, enjoying the building anticipation for the clock to strike midnight. Before this, you might already have your New Year's resolutions prepared, whether it be for your personal life or your professional life. This way, you can go directly into 2023 with a fresh mindset.
Small business owners especially need to have resolutions picked out. This means reassessing your business visions to make actionable goals. The new year should be all about making your workplace more efficient, while taking it to new heights. Get inspired by these 15 business-oriented New Year's resolutions.
Modernize Your Website with a Redesign
Having a great business website can make a big difference in terms of your brand recognition and sales. If you have been using the same web design for the past decade, now is as good a time as any to revamp it. When you team up with a professional custom web designer, they will be able to take their knowledge of modern best practices to make your site something that everyone will love. Know that trends fade over time, so your site shouldn't lean too heavily into what is popular right now. Instead, focus on making it clean and readable with high-quality images.
Ensure that Page Speed is Optimized
Although your site may be beautiful, that doesn't mean it will perform to the best of its ability. You can check your performance on Google's easy-to-use PageSpeed Insights. All you have to do is input your web page URL and it will diagnose any issues that your site is currently facing on mobile or desktop. This New Year's resolution is critical for small businesses because every user who arrives on your website should be able to have a seamless experience navigating around your pages. Otherwise, you risk lower conversions and lower search engine rankings.
Start Posting Regularly on Your Blog
A blog is a great place for posting business content. It gives you the opportunity to better engage with your audience because you are creating something of value for them. As you share your expertise, you are also building your brand and driving traffic from users with related search queries. While blogging in itself doesn't mean you will gain more conversions, it can certainly be an influential factor for website visitors who now believe you know what you are talking about. You should be putting out only highly-informative, well-edited pieces that tell your story. Remember that more content does not equal better content in the eyes of your audience.
Improve the Quality of Your Instagram
For businesses that have a visual product, don't discount Instagram marketing in your list of New Year's resolutions! You can easily promote your products by making them shoppable with Instagram Shop. Tag these products with the item names, prices, and any other relevant information. Instagram makes it easy to buy items straight from their app. That said, even businesses without visual products can make use of eye-catching graphics and Reels. Plus, Instagram is not just a space to post content, but a space to grow your engagement. You can like and comment on posts from other accounts, as well as follow them.
Consider Refining with a Rebranding
The word "brand" encapsulates a variety of elements that distinguish your business from others. It goes beyond your name, logo, and tagline. The values and voice come into play, as well. Essentially, your business identity is tied to your branding. But you may decide that your small business is not currently giving the most memorable impression. Rebranding is the process of changing your corporate image and messaging to influence your audience in a fresh way. By adding a rebrand to your list of New Year's resolutions, you can better establish yourself in the sea of your competitors. Build excitement for your rebrand by posting teasers leading up to your launch day. Get people talking!
Perform an SEO Site Audit
Search engine optimization (SEO) is the process of improving your website to increase its visibility. Every type of website can benefit from focusing on SEO best practices. To determine whether your site is already following these best practices, you need to run an SEO site audit. This audit will give you measurable results, identifying the foundational issues that are affecting your organic search performance. It will inform you of where you need to specifically direct your attention. Note that because Google's algorithm is constantly changing, you need to stay on top of how your site is performing. Regular SEO site audits are a smart move for your 2023 strategy.
Invest in PPC Advertising
With pay-per-click (PPC) advertising, you only have to pay when someone clicks on your ad. This makes it a very low-risk part of your digital campaign. Still, Google's paid ads can seem overwhelming if you have never done them before. You might be used to driving traffic with the help of SEO-friendly content production, rather than having to determine bidding strategies and ad types. However, PPC advertising offers a considerable amount of value by allowing you to capture the attention of customers right from the search engine. Consider executing this New Year's resolution with an expert advertising company so that you have some of the burden taken off of your shoulders.
Make a Newsletter for Your Supporters
You likely use your email every day. You get promotional messages from other businesses offering their latest discounts, and send out your own emails to employees and clients. It seems like a fairly casual thing. But when handled correctly, email marketing for your small business can be an incredibly effective tactic for achieving your New Year's resolutions. A newsletter lets you communicate with both your customers and prospects in a more personalized way. This is done through email segmentation. You can divide your email marketing subscribers into specific groups, based on particular criteria about their place in the buyer's journey.
Update Your Google Business Profile
Have you been letting your Google Business Profile slip through the cracks? It may be that you haven't uploaded any photos in years, or you have never bothered with creating posts. Your Google Business Profile is so much more than just a place to list your business hours. (Although, of course, you should be making sure that those are accurate along the way.) Users look to your Google Business Profile to get to know you better, so you must give them some recent content to work with. Keep in mind that you also should answer any proposed questions on your profile and respond to each Google review.
Create More Accurate Buyer Personas
Buyer personas are your ideal customers. These are data-driven visualizations of who you should be targeting during your digital campaign. Over time, you may have come to realize that the people you thought made up your audience aren't actually who you should be targeting. Your audience may have shifted at one point, perhaps due to a previous rebrand. For this reason, you need to do thorough research in the new year. By collecting surveys and executing interviews with existing and prospective customers, you can improve the quality of your current buyer personas.
Join a New Networking Group
Building strong connections with other professionals is a must for business growth. You can obtain an excellent source of new perspectives to help in running your small business. These connections don't have to just come from those within your industry. In the new year, you may decide to attend business networking events where you meet with professionals across industry types. An example could be your local chamber of commerce. Perhaps your New Year's resolution is to build up your professional connections digitally, as well. In this case, you should start interacting with experts on LinkedIn. Respond to their posts and personally reach out to strike up a conversation.
---
Follow WEBii on LinkedIn!
---
Show Appreciation to Your Customers
Customer marketing is key. This is a type of marketing that focuses on leveraging your current customers' experiences to improve the overall growth of your business. In fact, 73% of consumers have said that their brand loyalties are influenced by having a good experience. With that in mind, a necessary New Year's resolution is finding ways to share with your customers that you are grateful for their business. Mail them handwritten cards, publicly thank them on your social media, or email them special deals. Keep holidays, birthdays, and milestone moments in mind for your customer marketing efforts going forward. 
Offer Better Employee Incentives
It isn't just your customers that you need to show gratitude toward. The well-being of your employees should also be part of your New Year's resolutions. To put it simply, happy employees are fantastic for business. So, your company leadership should come up with employee incentives that aim to boost motivation and encourage teamwork. The most common of these incentives are monetary incentives, in the form of bonuses and fringe benefits. But you can also give non-monetary incentives through "Employee of the Month" awards and other in-house recognitions. Throughout the year, reinforce your company values with meaningful rewards for good work.
Give Back to Your Community
Your small business is not in a bubble all its own. You are part of a larger community, attempting to reel in local customers. This makes it important to be one with your community, which you can do by participating in events and launching your own volunteer initiatives. Think about the non-profits that are in your area that you can support, that resonate with your mission. Partner with other entrepreneurs to host donation drives or blood drives, or even sponsor an entire event. With the New Year's resolution of giving back to these organizations, your small business shows how much you care.
Prioritize a Better Work-Life Balance
Beating burnout should be a top priority year-round. Burnout is a type of work-related stress that is linked to a variety of physical and mental health outcomes. These include depression, anxiety, hypertension, and sleep disturbances, just to name a few. A great way to combat burnout is by allowing your team to have a better work-life balance. In today's age, our personal and professional lives often experience a significant amount of overlap. So, set aside some time for your own enjoyment. By striking a better balance, you will actually increase your business success in the new year because company morale and productivity will improve.
The new year is right around the corner. What is your business hoping to get out of 2023? Let us know your New Year's resolutions in the comments!
Comments are closed.