Get the Most Out of Your Website by Leveraging a Linking Strategy
By Megan Marshall, Tuesday, December 7, 2021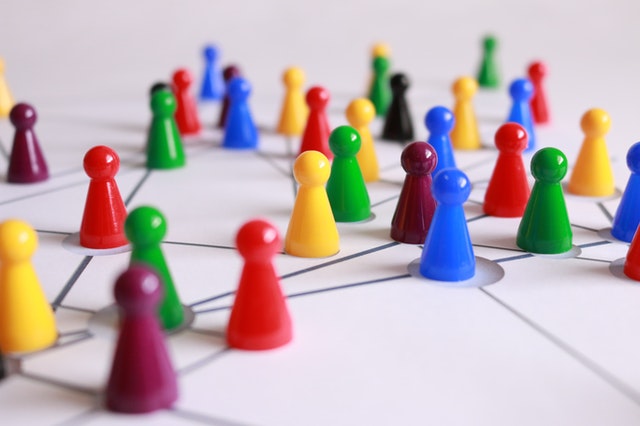 The readers of your blog want to learn something. They have come to you with the understanding that you are an industry thought leader. However, just because you have a considerable amount of knowledge over a topic does not mean that you can, or should, squeeze it all into your post. Incorporating links is the best way to give your reader further insight into the points you are making without overwhelming them. They are able to click on the links, only if they so choose.
But it isn't just about getting some links on the page. If they don't add value, they are essentially a waste of the reader's time. This is why developing a linking strategy is critical to the organization of your blog posts, whether it's referring back to your own website or to authoritative external sites. Let's dig into some core components of your linking strategy to see how you can further drive traffic.
Internal Linking
In order to call attention back to other content on your website, you can use internal linking. Search engines and users alike benefit from internal linking because they can see relationships between blog posts. Google uses a web crawler named Googlebot to work out these relationships, following links on every page and post to determine which ones cover similar subject matters. Without links, no one will be able to find your page in the sea of search engine results. It then divides value between all of the links on a web page. Considering the homepage has the most backlinks, your newest post will have more value if it is linked from the homepage and Google will find it quicker.
If your website is made up of hierarchical pages, make sure to link your parent, child, and sibling pages. To have a good linking strategy and SEO, you need to have a solid site structure that is organized and connected the whole way through. Users should not have trouble navigating the site. Use descriptive anchor text for your contextual internal links to indicate which topics are important. The point of anchor text is to include phrases that show what the link attached to it will be about. For example, if I was to refer to WEBii's SEO services, I might link it this way. A pro tip is to stick to internal linking on just a few words, as opposed to an entire line or paragraph.
---

Want to learn about some link building mistakes you could be making? Head over to UpCity Experts for some industry pro tips!
---
Nofollow Links
Spam dates back to the beginning of commercial internet use. Almost two decades ago, spam companies started overloading blog comments with their links so they could rank better. With that in mind, it's no wonder why Google created nofollow links in order to solidify website credibility. The inclusion of a nofollow tag doesn't mean that your target pages won't show up in search engine results pages (SERPs), but it does mean that they won't render those pages and count them toward your backlink profile. While users are able to click these links as they normally would, they don't count toward your ranking. This prevents the loss of link value.
Much in the same way as when nofollow links first came out, you should use them on your blog comments. On account of it being the most commonplace for spam, there are several website builders, such as WordPress, that come with nofollow plugins to ward off these links. You can also use nofollow links on paid links, widgets, and user-generated content (UGC). Google's goal is to distinguish who can be trusted, so be mindful of which links may penalize you. Although nofollow links don't count toward your backlink profile, this addition to your linking strategy will still benefit you by building brand awareness and domain authority. With Google being able to label you as a reliable resource, the traffic that you will gain can result in more leads and conversions.
New Tabs for External Links
The primary reason for a user opening a new tab is to complete a task in a separate window. Many people take advantage of having two windows open side-by-side so that they can effortlessly compare content and combine information. Your linking strategy will be able to improve the user experience by giving them a clear display of content. However, when it comes to a website owner's point of view, the primary reason for new tabs is to keep users on your website. Assume that if they are led to a new page on the same tab, they will not return. Keep their attention on your website so that you can lower your bounce rate.
External links belong to any domain that isn't yours. As a stable, measurable metric, external links can easily determine the popularity of a given web page. They are among the top factors for ranking on Google, helping them establish knowledge hubs on the internet. Using external links can be extremely helpful for your SEO, considering credible backlinks provide valuable material to your readers and make you appear trustworthy. Those websites may even choose to link back to you in the future. Once they have, you can use an SEO tool like Google Search Console to keep track of them.
Partnering with professionals that are experts in link building will step up your content marketing game. It will also save your in-house team a lot of time so that you can focus on your brand, rather than running usability testing for your linking strategy. This means that SEO strategies will be implemented faster and take effect faster. We'd love to have a conversation with you about writing content to get your website great results.
Comments are closed.