What is the Return on Investment of SEO?
By Megan Marshall, Thursday, January 27, 2022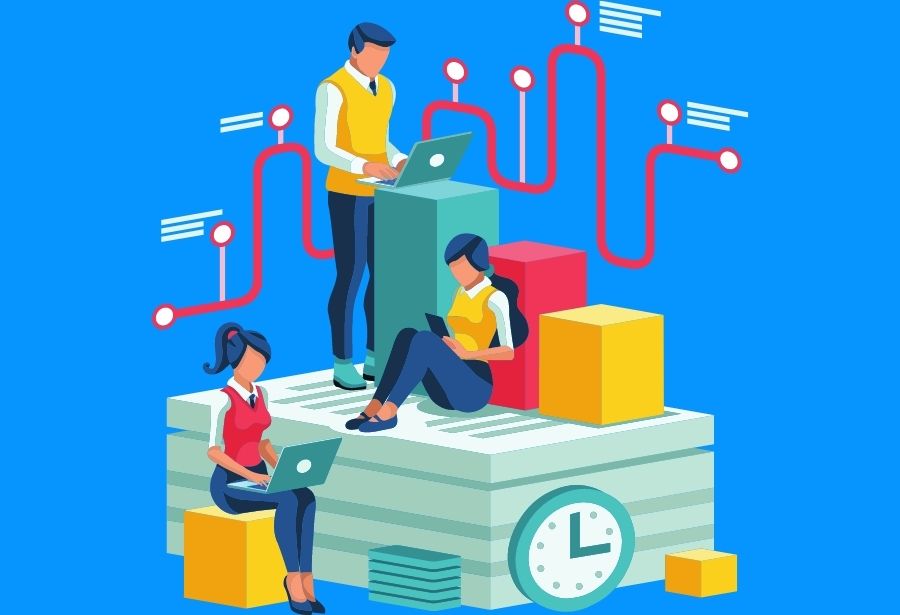 Every business should care about search engine optimization (SEO). Essentially, SEO is the combination of practices to boost your placement on Google, Bing, and more. It is an organic marketing method, meaning you don't have to deal with paying per click on your ads. Instead, year over year, you see gradual, valuable improvement. Of course, a savvy business owner like yourself wants to analyze projects and consider the ROI (return on investment) of your approaches. Otherwise, how do you know if they are paying off? Here is what you need to know before kicking off your SEO campaign.
---

---
The Importance of Local Keywords
For small businesses that have only one or a handful of locations, it is critical that people be able to find your website. Make local SEO a priority. This is a strategy that helps with your visibility in surrounding areas, by tacking on specific places to your keywords. An example of this would be that, instead of just targeting those searching for "insurance agencies," you would utilize the phrase "insurance agencies in Austin." Not only does it weed out the competitors that aren't based in Austin, but it also reaches an audience that is interested in keeping their web services close by. Considering the fact that 30% of mobile Google searches are location-based, this can provide you with an amazing return on investment in SEO.
How to Measure Your SEO
Taking on an SEO campaign means that you are interested in growing your conversion rate. Conversion can come in many forms, but in marketing, it generally means that the prospect is taking some kind of action toward a sales journey. We can measure conversion by the percentage of people who visited your website that completed an action you wanted them to take. That could be: making a purchase, downloading an e-book, or contacting you. Optimizing according to your conversion rate is important because you get to know your audience better. At the end of the day, SEO intends to increase your customer lifetime value. When you are calculating the return on investment of SEO, you will be looking at the gains from your investment versus the overall cost of your investment. From there, you can better budget for future projects. Use the reports from Google Analytics to help you find out more information about your leads.
Infographic: Quick Statistics About the Return on Investment of SEO
93% of online experiences start with a search engine.
53% of website traffic clicks on organic results.
The yearly ROI of thought leadership marketing is 748%.
40% of business revenue becomes from organic search.
95% of traffic goes to the first page of the SERP.
The average conversion rate of local searches is 80%.
Businesses that prioritize SEO are 13 times more likely to generate a positive ROI.
When Will You See SEO Results?
Admittedly, it is a challenge to rank on the first page of Google. But it definitely isn't impossible. You just have to continue chipping away at your web content and technical features to rise above the competition. Understand that what is considered a good return on investment of SEO varies between businesses. There isn't some universal number that you need to hit or else your campaign isn't successful. Set appropriate goals so that you have something to aim for over time and base your data on. If you go into things with the mindset of being on page one for every keyword you are interested in, that simply won't be the case and you will be discouraged. Keep monitoring your current standings and seeing what little things can be tweaked.
The Cost of Inaction on Growth
There is no doubt that SEO is the most cost-effective way to market online. If you are depending solely on paid advertisements, you are missing out on fostering a trustworthy, customer-centric environment. We have said it once and we will say it one thousand times more… people are sold by people, not by companies. SEO helps to humanize your approach because you are focusing on the user experience. And remember, people clicking on organic Google results that match with keywords for your specific service are inbound leads who are actively researching those services. This will inevitably benefit your other marketing initiatives, too.
That all being said, as much as you need to do right by your visitors, you need to do right by the search engines themselves. With the recommendations proposed by an SEO health check audit, you can directly enhance the features you already have so that, when the crawlers come crawling, you will be ready.
Don't limit your website's potential. Team up with an industry-leading Texas SEO company like WEBii. We can help you get the results you need with an ongoing content marketing campaign. Send us a message if you are interested in starting a conversation.
Comments are closed.