How to Use LinkedIn to Connect to Your Community
By Megan Marshall, Monday, January 31, 2022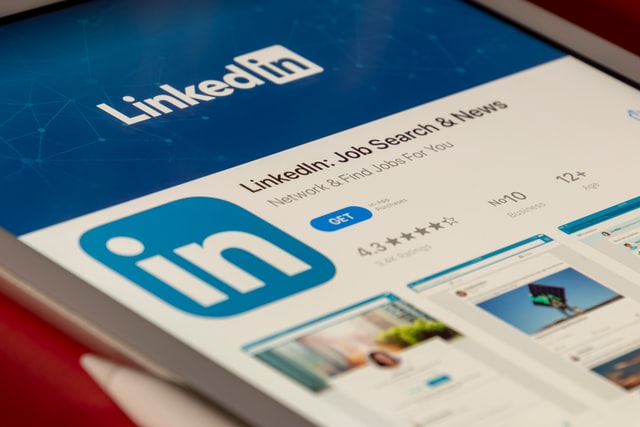 As the world's largest professional network on the internet, LinkedIn aims to strengthen relationships and form new ones with those in your industry. It includes students who are seeking part-time jobs, fresh-faced small business owners, and the longtime CEOs of major enterprises. Each member is hoping to advance their career in some way. With your free account, you can use LinkedIn to connect with people who have the potential to help with that advancement. Keep reading as we walk through the process of kicking off your LinkedIn strategy.
Create a LinkedIn Profile for Your Business
Because LinkedIn is a more business-forward platform than, say, Instagram, your profile is going to cater to a different group of visitors. For instance, LinkedIn provides an About section where you can write a thorough explanation of your business. You aren't limited to just a few lines in your bio to describe your previous work history and areas of expertise. Although, in the same manner as Instagram, LinkedIn can be a powerful way to show your brand. Even if consumers don't have LinkedIn to connect with, your public page can be found via search engines. Set your profile picture to a good-quality version of your logo and your banner image something that is relevant to you. The way that you conduct yourself on the internet needs to be consistent across social networks.
Use LinkedIn to Connect
with People Who Work with You
Employee networking is a great way to kick off your LinkedIn strategy. After all, who better to connect with than those who know you best? Encourage your colleagues to connect their personal accounts with your business profile. From there, they can boost organic reach by promoting your website on their pages and you can re-share what they have to say. Leveraging the voices of your employees is a great choice for building your brand awareness. You may also choose to set them as admins on the business page. This allows them to look at the analytics, as well as most directly help with posting. By doing this, you could multiply the content being shared and your page's reach.
Locate the Right Prospects to Connect With
Have you been monitoring the traffic received on your other social media pages? What about on your website? If the answer is yes to both, you should already know who your target audience is. But you don't get the exact same people across every network. This is because not everyone is on every network you are. That being said, wherever you are, you need to continue building an emotional connection with those that are checking out your profile. LinkedIn is the best way to find professional organizations and individuals in your industry. On average, people use LinkedIn to connect with between 500 to 999 others. This will put your business at a higher total engagement score than someone with fewer connections, even if not everyone is reading all of your content.
---
---
Send Concise, Personalized Outreach Messages
You can use LinkedIn to connect in a variety of degrees. There are first-degree, second-degree, third-degree, and followers. The first three connections are based on invitations that you send or receive, while the latter consists of people who follow your public updates in their feed. When it comes to the invitations, the length and tone of your message matter. Those factors could be the difference of someone becoming a lifelong connection, both online and off. It can be a challenge to simultaneously get to the point and show how personable you are, but it can be achieved by tailoring the message to that person. People in your industry receive countless connection requests on the regular. Give them a reason to reply to you by establishing common ground and making the conversation active.
Use LinkedIn Groups to Share Industry Insights
Motivate more people to check out your LinkedIn and your business at large by establishing yourself as a thought leader. With LinkedIn Groups, you can reach professional groups by participating in discussions in a helpful way. Use the search bar on LinkedIn to connect with interesting groups that already exist. Later on, you may even decide to start your own group. If a member of your LinkedIn Group finds what you have to say valuable, they could invite more of their connections to join, which helps you grow your professional network. Keep in mind that you should be sharing knowledge, not promoting your business. You are likely to get removed from the group if you break this code of etiquette.
Publish Engaging, Relevant Content on LinkedIn
LinkedIn is similar to other social networks in that you can post and share useful content with your audience. This is the best way to stimulate the public's interest in your business. However, not only can you link back to the blog posts on your website, but you can publish full articles directly to LinkedIn. You can also post presentations and infographics through SlideShare, which is embedded into the platform. Remember that your audience needs to find your content valuable. Take advantage of responding to them when they comment on your posts. Actively search for conversations that your connections are having around specific hashtags, too. By clicking on a hashtag that is relevant to your brand, you can see the associated feeds and get more involved.
Unlike other social platforms, which aim toward other particular segments of your audience, you will use LinkedIn to connect with your professional community. Every page is essentially a résumé, with the content you put out being work-related or at least educational. Your business page should include an overview of who you are, what you do, and where you can be found. On our LinkedIn for WEBii, we regularly update with our latest blog content, press releases, and portfolio work. Make sure that you check us out!
Comments are closed.