Nurturing Loyal Followers with Social Media Marketing
By Megan Marshall, Monday, November 15, 2021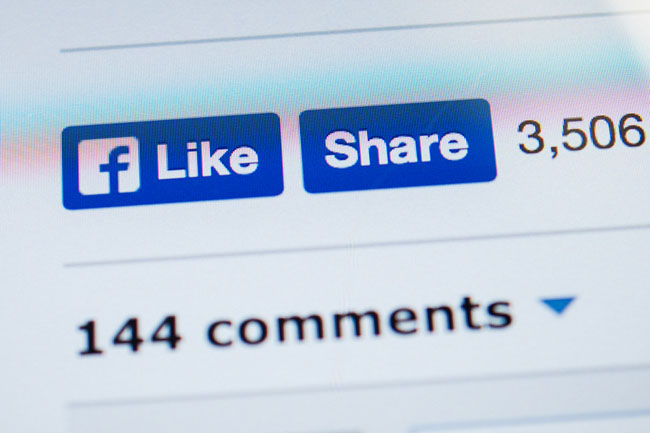 Social media and inbound marketing go hand-in-hand because you are able to use them to reach an audience in a direct, human way. You build brand awareness, drive more sales, and overall expand your marketing efforts as you produce content that keeps people connected, informed, and entertained. While social media is in a state of constant change, the content at large, regardless of what it is or what platform it resides on, is accessible every minute of every day.
Consumers are more likely to revisit stores and spend money on brands that they follow online. This means getting involved in social media is a necessity. While you don't have to be everywhere at once, locating the spaces that best fit your buyer personas will inevitably strengthen your SEO. Let's walk through the capabilities of social media.
Infographic: Figure Out Which Social Media Channels You Need
YouTube

Most popular with users 35 and under
About 2.3 billion monthly active users
Interstitial advertising and promotions
Over 500 hours uploaded every minute

Facebook

Biggest audience is males ages 25-34
Over 2.85 billion monthly active users
Lead ads get info without redirecting
Number of business page benefits

Twitter

38.5% of users are between 25-34
Over 350 million monthly active users
High B2B and e-commerce engagement
500 million Tweets sent every day

Instagram

Over half of users are 24 and under
Over 1.38 billion monthly active users
Use of Explore Page and Shopping Tab
One-third of Stories are from businesses

TikTok

Teens and young adults make up 50%
Over 1 billion monthly active users
Algorithmically curated feed
Average user spends 52 minutes a day

Snapchat

Predominantly ages 18 to 24
About 293 million monthly active users
Sponsored titles in Snapchat Discover
Use of Augmented Reality (AR) lenses

Pinterest

77.1% of users are female
Over 450 million monthly active users
Relies on photography to sell products
Pins have an average life of 3 months

LinkedIn

Unique demographics (job, industry)
About 774 million members
Send direct messages to prospects
Share content with backlinks
Social Monitoring and Listening
Something that is true across the board is that people don't want to talk to brands—they want to talk to people. Social media marketing acts as a listening device, rather than just as a tool for amplifying your products and services.
Social monitoring happens when you search for conversations and mentions that are relevant to your business. This comes in the form of tracking keywords, mentions, and hashtags. The information that you gather helps you to determine what topics are trending and what the mood is toward those topics, making it more clear who your customers are.
---

Providing great customer service through interactions on social media is significant because 56% of consumers will unfollow a brand that does otherwise.

---
Social listening, on the other hand, is how you analyze and respond to those conversations, with the underlying goal being to manage your reputation. Providing great customer service through interactions on social media is significant because 56% of consumers will unfollow a brand that does otherwise (Customer Think). With social listening, you will find out who the biggest fans of your business are, as well as be able to set strategic benchmarks to keep them right where you want them.
Social Customer Service
By showing consumers that you care, you continue to humanize your brand and build loyalty. A way to do this is committing a human resource to respond to comments, perhaps even through a dedicated social media handle for customer service. You may also wish to seek engagement by getting directly in touch with your customers that aren't having issues so that you amp up your credibility.
Receiving a quick response is important to 90% of customers because they want to feel that their experiences aren't being swept under the rug (Hubspot). However, note that you should not engage with customers that are going out of their way to publicly argue. That being said, it is a good idea to develop a social media crisis response plan for when moments get out of hand, such as if there is widespread outrage over a post, with consumers are calling for the boycott of your business.
Content Curation and Influencer Marketing
Social media marketing is highly dependent on earned media. This is both the positive and negative exposure that your brand gains from consumers. The majority of your social content should be directed at audience interests, promoting your brand through user-generated content (UGC) to prove how unique your community is. Working with journalists, micro-influencers, and or regionally influential figures gives you a competitive edge that is mutually beneficial.
When incorporating curated content from fans of your brand, you should not pass off the content as your own. These customers are already doing you a favor by saving you the time and money that comes with producing extra content, so by tagging these creators, you are continuing to positively build connections with your audience. On that same note, curated content actually extends your reach into audiences that don't follow you.
Building Your Social Media Strategy
Ask yourself some questions before you jump into social media marketing. How much organic content do you want versus paid advertising? Would it be better for you to hire an agency, or do you have the right staff for the job? Are there channels that you undoubtedly know your audience isn't on?
In order to effectively identify the metrics for your success, you need to regularly visit your key performance indicators (KPIs). These showcase how far your reach is and how much engagement you are obtaining through followers, reviews, and inbound links.
Running a social media audit gives you a hard look at the data and conversations across your channels. Through the monitoring of your post frequency, click-through rates, and effective keywords, you can align your strategy with specific objectives. Receiving insight into customer sentiment allows you to better justify social media spend since you have what's working and what's not working laid out in front of you.
Social media marketing is the number one way to provide your audience with a sense of your voice. There is no better time than the present to make your way onto Instagram, Twitter, or YouTube and start reeling in millions of potential customers.
Comments are closed.