3 Steps for Building a Solid Online Presence for Your Local Business
By Maisie Cantrell, Friday, February 5, 2021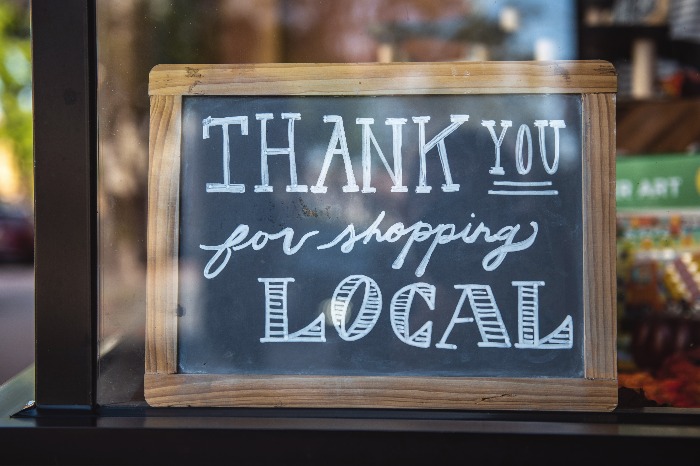 Now is the time to create a strong online presence for your local business.
It's important that your enterprise establishes a robust online presence. Why? Consumers are turning to search engines more frequently now than ever to look for local businesses.
In fact, according to the 2019 local consumer review survey conducted by BrightLocal, 33 percent of respondents said they used the internet daily to find a local business, along with an additional 16 percent saying that they did this at least multiple times per week.
Creating and maintaining a strong online presence doesn't just help to bring your offerings to new customers – it also encourages your existing customers to do business with you again. Maintaining a healthy online presence can work wonders in other areas too, such as:
It helps customers locate your storefront
It helps you rank higher in search engine results pages (SERPs)
It helps you establish a strong brand image
It allows you to market your business via content marketing
Continue reading to discover three steps you can take to build a strong online presence for your company.
1) Build a Fabulous Website
It doesn't matter if most (or even all) of your sales come from your brick-and-mortar store – you need a quality website to attract new customers, period. People rely heavily on sites like Google to direct them to local shops, restaurants, and so on. If you don't have your own site to showcase your products or services, you're ultimately missing out on a lot of potential sales. Some key features of a well-designed website include:
A mobile-friendly design: Many consumers use their mobile devices to search for local businesses around them. If your website does not have a mobile responsive design, you will likely lose business simply from the lack of readability when viewing your site on a smartphone or tablet.
Easy-to-find contact information: Making it easy for customers to contact and locate you is a very basic (but sometimes overlooked) element of good web design.
Fast loading speeds: People can lose interest quickly, so if your website's pages are taking more than three seconds to load, you are bound to lose customers to your competitors that do have optimal load times on their site.
2) Follow Best SEO Practices for Local Business
Search engine optimization (SEO) is the practice of adjusting your website in order to rank higher in SERPs. Some tried and true tips include writing custom URLs and title tags, keeping your site fresh, and, again, using a mobile responsive design. To keep your site frequently updated, it's recommended that you publish original blogs that include relevant keywords to your site on regular basis.
3) Offer Valuable Content That Supports Your Online Presence
As mentioned previously, publishing original content (like blog posts, infographics, images, and videos) can help with your SERP ranking. Your ranking is not the only thing it can improve, though – content that is either informative or entertaining is valuable to consumers. This perceived value translates to a more trustworthy company website, which means more conversions and, eventually, more sales.
Through good web design, a solid SEO strategy, and various forms of valuable content, you can create a strong online presence for your business that'll have your website-less competitors wondering how you got ahead so quickly. Need a little help getting there? WEBii offers web design, SEO, and content marketing services to help you build the online presence you've always dreamed of. Contact us today to make that dream a reality.
Comments are closed.