How to Increase Your Website User Engagement
By Jacqueline Sinex, Tuesday, June 22, 2021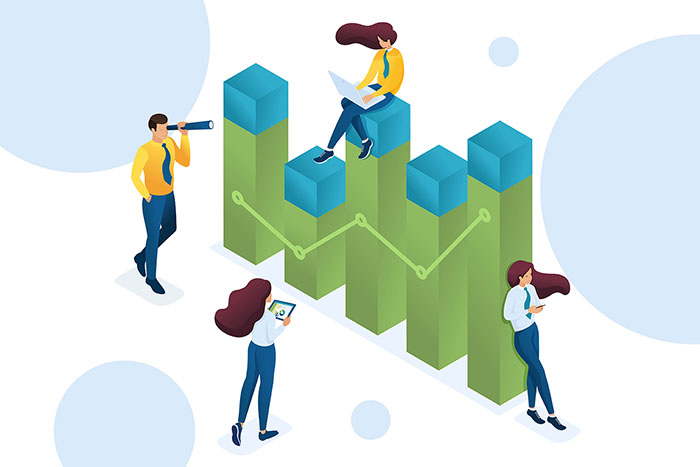 Website user engagement is one of the most important areas to focus on in today's digital world. This is because the engagement of your visitors not only satisfies search engines; it also indicates that your prospects are closer to buying and that your customers are more invested. Let's dig into some ways you can increase user engagement on a website.
Engaging website content leads to happier customers.
When your website gives people easy access to information they need, they are more likely to feel a sense of satisfaction about your company.
If you have something to share, make it easy to find. Don't bury those golden nuggets about your product and price way down the rabbit hole. Forcing your customer to dig deep is more likely to frustrate them. If you structure your website with clear and simple navigation, flowing people easily from one page to another, it will lead to quick answers.
This does several things:
It cuts down on customer service calls.
It increases consumer confidence.
It gets people closer to a decision.
Video is a great platform for increasing website user engagement.
Videos aren't just for dance numbers on TikTok. They are constantly growing as a leading medium for providing information in an engaging way.
You can work with a professional video content producer to create beautiful marketing videos and interviews. This kind of content can be easily shared on your social channels, embedded on your website, and highlighted in your Google business profile.
You can also create good content with a quality mobile device and a few prepared talking points right from your office. I recommend making video demonstrations of your products, explanations about your services, and "live" answers to frequently asked questions.
Video is popular with a variety of audiences, even when it is muted. The eye pauses a moment longer when it notices the movement of a video scene compared to a static image. When a person watches your video clip embedded in your web page, they are engaging with your website for probably several minutes longer. This improves the session times in your website analytics, which in turn impacts your SEO.
By the way, video demos are also awesome because they help people easily comprehend what your product does very clearly. If the viewer decides to buy that product, they are probably more likely to be satisfied because they better understand the purchase.
Question-based content caters to the online research stage.
With the rise of voice command devices and voice searching, people are asking direct questions to find out the latest information. This includes the questions they ask to research products and services.
Cater to this inquisitive audience by creating question and answer formatted content.
Here are two ideas:
Create an FAQ. A pre-sale FAQ page will serve prospects with the most common answers and highlight the best benefits of your service. This gives instant gratification to those midnight researchers and gets each visitor a little closer to feeling confident about a buying decision.
Write a blog that leads with a question. Start the title of your blog with a question that describes your customer's typical pain point. Answer the question in a series of bullet points followed by a step-by-step explanation.
---
SEE ALSO: 3 Tips for Increasing Your Site Traffic Through Mobile UX Optimization
---
There are probably many other ideas specifically related to your industry that can enhance your website user engagement. I encourage you to write down a few challenges on your to-do list for creating new web content with high visitor interaction in mind. In time, this is very likely to improve your customer experience and your SEO rankings.
Comments are closed.