Customer-Centric Marketing: How Your Buyers Really Feel About Your Business
By Megan Marshall, Monday, January 10, 2022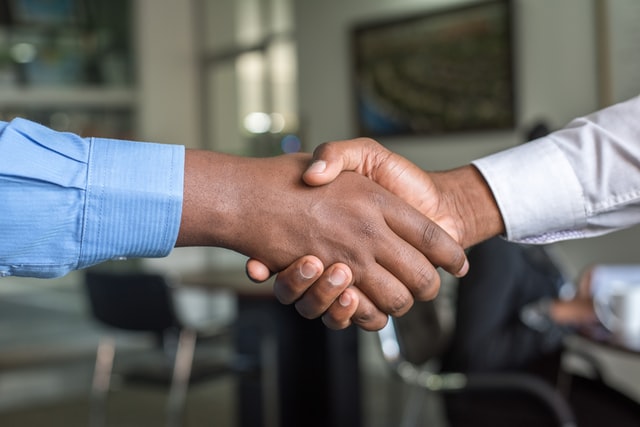 In order to have a lasting business, look at the world from the point of view of your customers. You have a lot of detailed knowledge about your industry, but it may not mean anything to the consumers. Your audience has to connect with your brand. People want to work with and purchase from businesses that they can trust and relate to. By not implementing strategies that will create more value for your audience, you risk never gaining their loyalty, so you lose out on those long-term relationships. With customer-centric marketing, you approach promotion, advertising, and sales with consumers' interests as the top priority. Let's think about how you can show that the power is in their hands.
Keep Up with Reviews to Collect Feedback
There are many sites for consumers to leave reviews about your business. For example, there is Google Customer Reviews, which is a service that collects feedback from verified buyers. They will leave both their good and bad experiences with you for other prospective buyers to see. When it comes to positive reviews, they can be used as social proof to increase sales. With a social proof marketing campaign, you can leverage these messages as a primary selling point by showing off your reputation.
You may also choose to send your customers surveys. This will allow you to have more direct feedback on specific questions you have been wondering about and, therefore, receive a more accurate read on customer satisfaction. In the survey, you should be clear and specific with each question. The respondents shouldn't be guessing what you mean. Based on their answers, you can adjust your customer-centric marketing campaign accordingly.
Provide Excellent Customer Service
In order to receive positive feedback, it isn't just about how a customer has experienced you in a face-to-face setting. You are also going to have to commit to staying on top of support tickets and your social mentions. People want to get what they pay for, and if you aren't fulfilling your end of the deal, it will be bad for business. Customer success is the driving force behind customer-centric marketing, so advocate for them by providing the resources they need.
If you have any international business, be mindful of the time zones of your clients. You should have team members available at all hours of the day to ensure that every issue gets handled in a timely fashion. Being able to provide better customer service than your competitors will give you an advantage. Show that you are reliable and they will stick around. However, you should also consider implementing measures that will prevent problems before they arise.
Publish Content that Customers Need
Every piece of content that you put out needs to be meaningful. They should be created with specific buyer personas in mind. Your website and your blog also need to have an architecture that makes sense and copy that fully explains what it sets out to. The modern buyer is self-empowered and is going to seek out information on their own, rather than through advertisements. This is why organic search has become such an important key performance indicator for customer-centric marketing campaigns.
User-generated content (UGC) can be a great way to build your brand. Promote loyal customers who have published their own blogs, videos, or messages about their experience with you. In WebPurify's 2021 User-Generated Content Report, it was found that 90% of customers found UGC helpful. Not only that, but videos created by customers are 10 times more likely to be viewed than branded videos. This is an addition that your business needs to embrace in order to gain the key components to boost user engagement.
Recognize the Power of Word-of-Mouth
Happy customers don't just post about how your products or services have benefited them. They also talk to their family, friends, and colleagues about you. Word-of-mouth is the most valuable type of marketing because there is a snowball effect. As more people discuss your brand, more people are going to want to work with you. Although it is a passive way of gaining a following, it can make a big difference down the line.
According to a Cision's State of the Media Report from 2019, 92% of consumers claimed to trust earned media. This is the exposure gained from non-paid advertising. Only half of those consumers said that they even trust paid ads. So, although paid ads can generate instant results, you cannot survive solely on them. Organic search costs nothing, yet delivers an impressive return on investment. Consider optimizing your content for search engines to increase your business's visibility so that you can attract more relevant consumers.
Examples of
Customer-Centric Marketing
Every type of company, regardless of its size and services offered, benefits from focusing on its customers. Here is a range of customer-centric campaigns that notable establishments have participated in.
Glossier:

Starting as an

e-commerce

store and still primarily being one today, Glossier is incredibly aware of customer experience trends, on account of their smart social media strategy. By looking into user-generated content and performing market research, they have been able to develop an online presence that is tied to the psychological data of their buyers.

Nike:

By offering customizable shoes through their Nike By You campaign, which offers a streamlined process, Nike is able to target a wider net of consumers. They can make use of a 360-degree view and a builder tray to make the shoe that is perfect for them, rather than settling for one of the typical models.

Starbucks:

What is a more efficient

customer-centric marketing

strategy than offering a loyalty program to bring value to your repeat buyers? With the Starbucks app, consumers can manage their Star points for each item they buy, receive special deals that circulate every few days, and order ahead to reduce their wait time.

IKEA:

Through the IKEA Place app, consumers have an easier time shopping for home furniture. With their augmented reality (AR) application, a true-to-scale 3D model of a piece of furniture can be placed in any space, or the consumer can even virtually furnish a whole room.
It is cheaper to retain an existing customer than it is to attract a new one. By stabilizing your business, you will be able to count on that recurring revenue and build a stronger community. Having partnered with clients from a variety of industries, WEBii knows how to incorporate a customer-centric marketing approach that aligns with your business. If you are wanting to improve your website and the content on it, give us a call today.
One response to "Customer-Centric Marketing: How Your Buyers Really Feel About Your Business"