3 Things to Stop Right Now for a More Productive SEO Strategy in 2020
By Ruth Hawk, Friday, December 20, 2019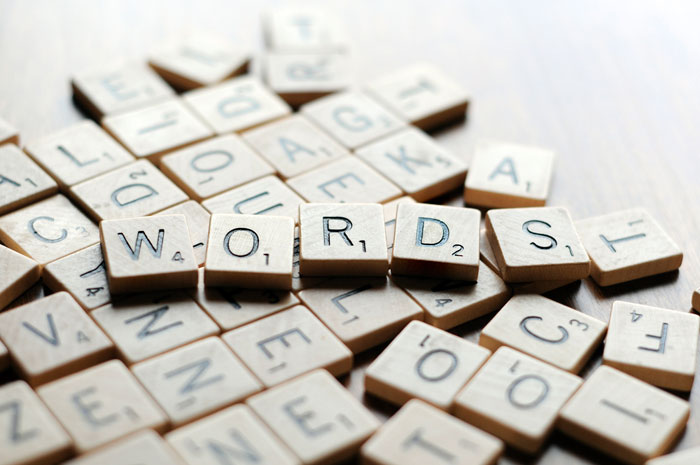 The new year brings many opportunities to try new things with your website and your marketing strategy. Exciting new trends and changes in these fields give you many options for sprucing up your online presence.
One focus you might want to adopt for the new year, however, is to also stop doing certain things that are counterproductive to your online and marketing goals. In particular, you may want to focus on inefficient or outdated approaches to your search engine optimization campaign. Here are 3 things you can safely stop doing right now for a more successful SEO campaign in the new year.
Stop focusing on keywords instead of quality in your content.
Keywords have long been a focal point of SEO strategy, and with good reason. Making sure that search engine crawlers could match your websites with the right search terms helped you to get your website ranked appropriately in the search engine results pages (SERPs).
However, as SEO moves away from keywords, businesses need to similarly let go of their laser focus on keywords. It is not the use of the right search terms that earns you favorable rankings in the search engines. It is the delivery of high quality content.
Google's algorithms are now sophisticated enough to evaluate your content without the overuse of keywords. Visitors to your website also want relevant, engaging information, not material that is filled with the same phrase over and over.
New ways of searching are also rendering keywords less relevant. For example, voice search relies less on specific search terms and more on conversational phrases and sentences. Delivering content that matches these new ways of searching is a better approach for SEO success.
As you enter into 2020, you need to stop emphasizing keywords over quality. Instead, focus on delivering relevant, well-written material. Put keywords into their proper place within your SEO campaign. A website populated with the right content and the right keywords used in the right way will beat a website populated by keyword-stuffed material at any time of the year.
Stop using DIY SEO.
Search engine optimization includes some strategies that you can implement on a DIY basis. For example, you can use keyword tools to identify certain search terms that you want to use to focus some of your content creation efforts. You can start a blog without professional help. You can adopt your business listing in Google and even update metadata.
However, DIY SEO isn't going to deliver the results you want over the long term. The strategies you choose to implement are only the tip of a large and fairly technical iceberg. Using the approaches in the rest of the iceberg requires expertise and a firm grasp of the ever-changing trends and best practices in the SEO field.
In addition, doing SEO on your own may be a more expensive and time-consuming approach than using professional SEO services (like those we offer here at WEBii). After all, you either hire someone to do the SEO for you, or you take time away from yourself or employees who are all already busy doing important work for your business. Without expertise in the field, you also risk adopting black hat SEO techniques that could get you banned from the search engines.
In 2020, consider ditching your DIY efforts in favor of a more professional approach to search engine optimization. The right services can deliver a more effective campaign for a more affordable price than a DIY approach. An added bonus? They will free you up to focus your efforts on continuing to grow an amazing business for the customers that your SEO campaign attracts.
Stop trying to be #1 in the search results.
Being #1 in the search results certainly has its reward. About 53 percent of the organic search traffic goes to that link. That fact, combined with the sometimes over enthusiastic marketing of SEO services, makes many businesses think that being #1 is the only way to succeed at SEO.
The reality, however, is that earning that place in the search results is very difficult. With thousands or hundreds of thousands of businesses vying for a place in the SERPs for each search term, your chances of being the first link are, realistically, very small.
Instead, measure your search engine optimization success in other ways. For example, can you attribute increased traffic, increased conversions, a lower bounce rate, and more time spent on each page to your SEO campaign? Then you can safely say that your efforts are making a difference.
Your SEO services can help you develop a realistic expectation for how to measure the success of your campaign. While rankings are not the whole story, these SEO services can also help you set reasonable expectations regarding where your rankings should be and how they should improve with the implementation of a successful campaign.
Search engine optimization offers your business the opportunity to earn traffic, leads, and conversions in the new year. You do have to stop doing some things that could actually be hurting your campaign. Let go of a hyperfocus on keywords. Stop trying to DIY your SEO. And let go of the idea that you have to be #1 in the search results if you are going to succeed at SEO.
Instead, hire SEO services like those here at WEBii. We have years of experience in helping customers to implement successful campaigns for their businesses. We can keep track of the latest trends, implement the most effective strategies for your business, and help to ensure that your campaign delivers the results you need in 2020.





Comments are closed.