Holiday Color Web Design Tips
By Ruth Hawk, Thursday, November 29, 2018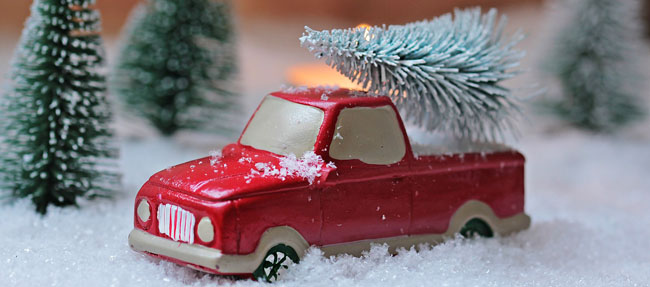 If you missed the chance to optimize your web design for one of the biggest shopping weekends of the year, do not despair. Consumers are still poised to spend hundreds of billions of dollars over the next month. Your business can get a piece of the profit pie with a little bit of prompt holiday web design.
While it may be too late to engage in a completely holiday-centric redesign of your site, there are things you can do to spruce up your site and earn conversions in December. The use of color can have a big impact on visitor experience on your site. Here are a few tips for using holiday color to drive conversions this season.
Choose holiday colors for your web design that complement your brand colors.
One good strategy is to look at holiday images and note what colors and shades appear in them. You are bound to discover colors that will surprise you. They might just fit your brand better than bright green and red.
Instead of doing something completely different with your holiday colors, try to choose shades that complement your brand colors. For example, if your brand typically boasts light, cheerful shades, select holiday shades that give off the same feeling. If you typically use a certain blue or green on your site, incorporate holiday shades of blue and green instead of adopting purely silvers, golds, and reds. You might be surprised at the holiday feel you can add to your web design without completely abandoning your brand colors.
Use color contrast to make your holiday messaging pop in your holiday web design.
Another strategy for using holiday color to good effect in your web design is to use color contrast. Two colors that pop against each other (such as colors opposite each other on the color wheel) provide an eye-catching effect that will make visitors want to read more.
Save your color contrasts for important marketing. For example, special deals can be contrasted against a background color of your choice. Your most popular product suggestions can stand out with a similar design. The key is to use color contrast, in holiday hues, to get people reading about your holiday deals, and then clicking through to take advantage of them.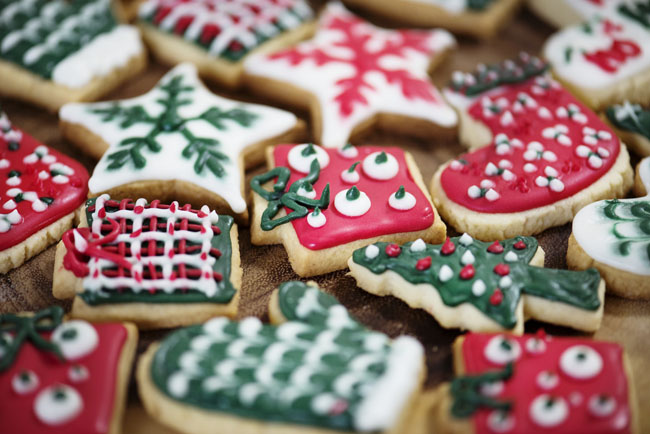 Do not limit yourself just to green and red for your web design's holiday colors.
Remember that red and green are not the only colors you can use to lend your web design that all-important holiday feel. There are numerous color palettes you can adopt that use colors other than the traditional Christmas hues. Paring these colors with festive images is a great technique.
For example, golds, silvers, blues, greens, and even pinks can all make a holiday appearance in your web design. If you are careful enough, you can even add yellows and browns. The secret to going beyond traditional colors is to pay attention to how your colors work together with your overall design and with the holiday images that you pair with them.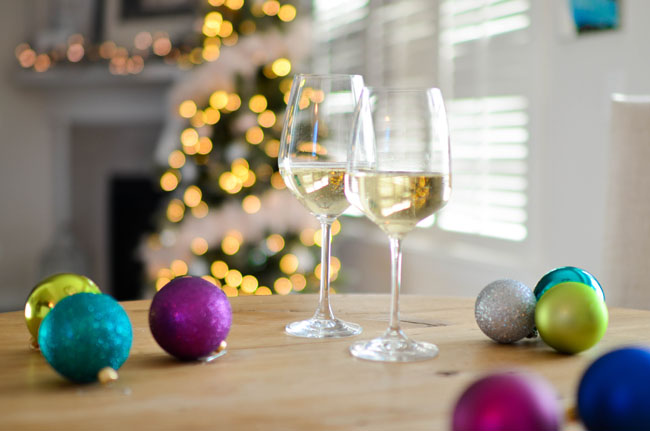 Another strategy is to consult the holiday palettes used by other websites, especially your competitors. You may find that they use non-traditional colors to achieve a festive look in their web design,and that some of those colors might work for your e-commerce website.
The help of a creative and experienced professional web design company (like WEBii) can ensure that brand-friendly but still festive colors appear on your web design.
Never underestimate the importance of white in your web design.
Adding holiday shades to your web design is a great way to communicate your company's readiness to offer irresistible holiday deals to your visitors. You just need to make sure that you leave some areas white.
White space is a best practice of web design for good reason. White space gives people's eyes time to rest and to focus on the material within the white space. This makes it easier to drive visitors' attention to the most important messages you want them to receive from your web page.
Incorporate plenty of white space into your web design. Within that area, be sure to ensconce your calls to action, your product guides, your holiday deals, and the other important holiday messaging that will encourage visitors to convert.

Consider using the color red in your web design.
The key to using red effectively is to make sure it does not violate your established brand, and to reserve its use for the most important parts of your messaging like calls to action.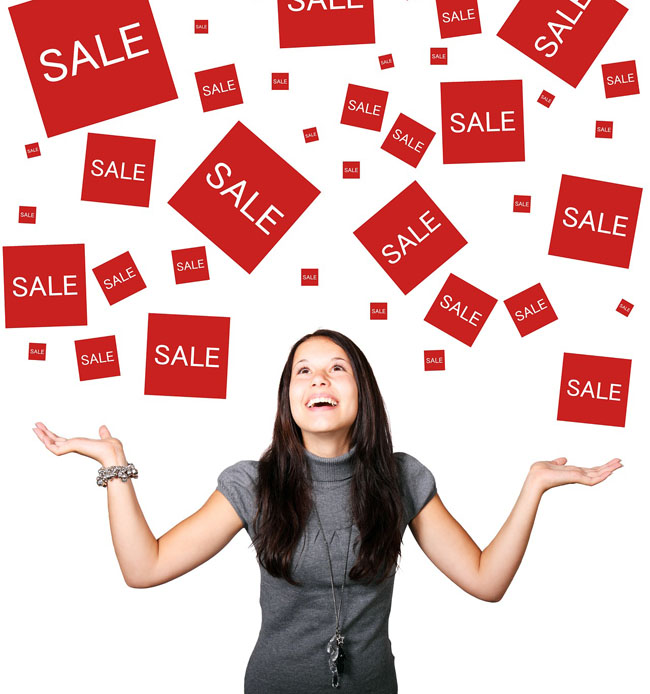 One potential danger of adding holiday colors to your web design is going off brand so much that your website is no longer immediately recognizable as your brand. This dissonance can be enough to deter customers who are familiar with your brand. It may confuse visitors who return to your brand during non-holiday times.
Finally, while red may not always work with your brand, you may want to consider using it at specific points within your web design. Why? Because red carries a sense of urgency that can encourage customers to convert quickly.
For example, red is a smart choice for call to action buttons. Red is eye catching and immediately tells visitors that this is something that requires their attention.
Using color wisely in your web design can be an effective way to prepare your site for holiday conversions. Select colors that mesh with your brand, expand your palette beyond green and red. Embrace the use of white space, use color contrasts, and judiciously include red. By following some simple guidelines, you can encourage more of your visitors to stay and convert this happy holiday season.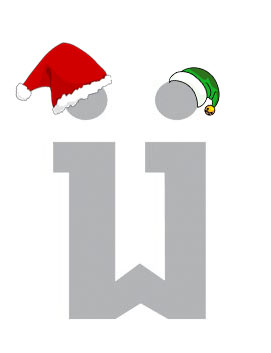 Comments are closed.