Holiday Gift Guides: 5 Reasons to Add One to Your E-Commerce Website






American consumers are set to spend almost $800 each on holiday gifts this year, and they are welcoming suggestions for where to spend those dollars. In fact, more than half of shoppers want, and use, guidance from retailers to help them choose the presents they buy.
If that statistic alone isn't enough to get you started compiling a list of your e-commerce website's best products, consider these additional reasons to make a holiday gift guide a part of your site.
An e-commerce website's holiday gift guide builds brand awareness.
When consumers are ready to buy gifts for the holiday season, you want them to come to you. The problem is that, with so many other e-commerce websites to choose from, many consumers will only be drawn to your brand if they have been given a reason to think about you. That is where the gift guide comes in.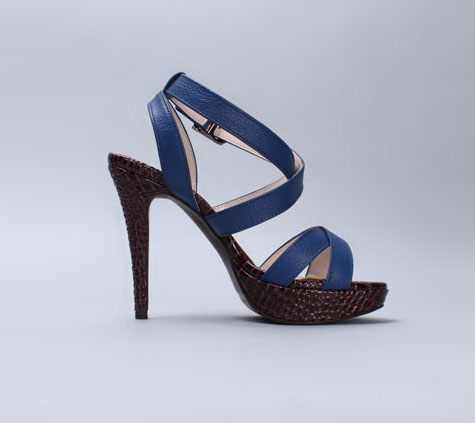 With some shoppers beginning their gift research as early as October, you have the chance to catch their attention before they are ready to buy. If you put out a gift guide on your e-commerce website that they find helpful, informative, and relevant, chances are they will come back to you when they are ready to make a purchase.
So what kind of gift guide is likely to stick in shoppers' minds? Something that contains items that are relevant to the people they are buying for, and that offers products within their price ranges. As a result, consider including a gift guide (or a number of gift guides) that do not just serve as a collection of products but that are focused on certain groups (such as children or spouses) and that offer products in a range of prices to appeal to your target audience's budget and needs.
An e-commerce website's holiday gift guide simplifies decision making.
Even early shoppers, the ones who do not wait until the last 10 days before Christmas (called shopping procrastinators) still do not want to spend hours of their valuable time tracking down the perfect gift. As a result, they may enjoy a gift guide that serves as a gateway to decision making. 

Now, instead of needing to research multiple websites and gifts to find the right one for their intended recipients, consumers can use your gift guide to narrow down their options. If your e-commerce website's gift guide is well put together, it should offer a selection of appealing products that your target audience can see themselves purchasing (and their recipients enjoying). And if you can offer them great items while saving them time on decision-making, you are more likely to make a sale.
An e-commerce website's holiday gift guide provides gifting inspiration.
Sometimes, people are just plain hard to shop for. Whether that be because they are picky about what they enjoy, or because they already have everything they need, or because they refuse to share a wish list with their family and friends, they are often the last ones shoppers buy for.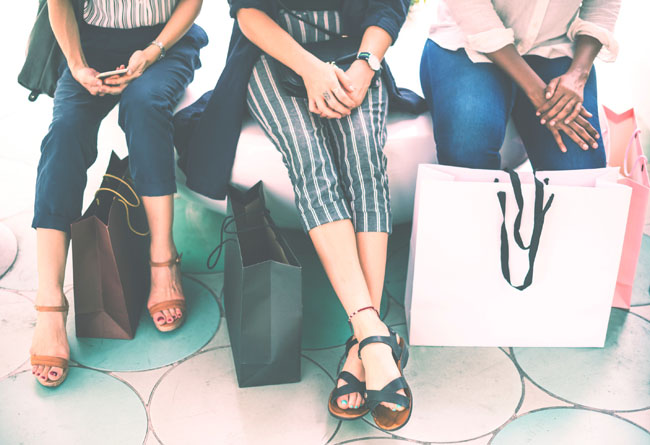 Providing consumers with gifting inspiration, especially for these difficult recipients, can be a good way to earn some sales for your e-commerce website. As a result, your gift guide should serve as a place where consumers can get great ideas for even their hardest buys. For example, consider creating a gift guide for "the person who has everything," or a gift guide offering "gifts no one will want to return."  
Use your own creativity, and your own impressive stock of products, to build gift guides that inspire consumers by meeting them at their pain points and offering unique, workable gifting solutions. When people can depend on your company to come through in the gift ideas department, they will come to you willing to spend their money on your products and services.
An e-commerce website's holiday gift guides help its SEO.
In a way, including a holiday gift guide on your e-commerce website isn't just about making life easier for the consumer. These guides can also be a boon for you, as they boost your search engine optimization performance around the holiday season.

The primary reason these guides do so is because they offer plenty of content that can be optimized for your holiday keywords. This material makes it easier for search engines to find your website, link it to your products and services, and see it as valuable information that searchers should have. With a strong holiday gift guide, you can improve your chances of gaining visibility for your e-commerce website in the search results.
An e-commerce website's holiday gift guide improves email campaigns.
Finally, an e-commerce website's holiday gift guides can improve the productivity and profitability of a company's email campaigns. In fact, email campaigns that include links to gift guides enjoy a higher transaction rate than those that do not.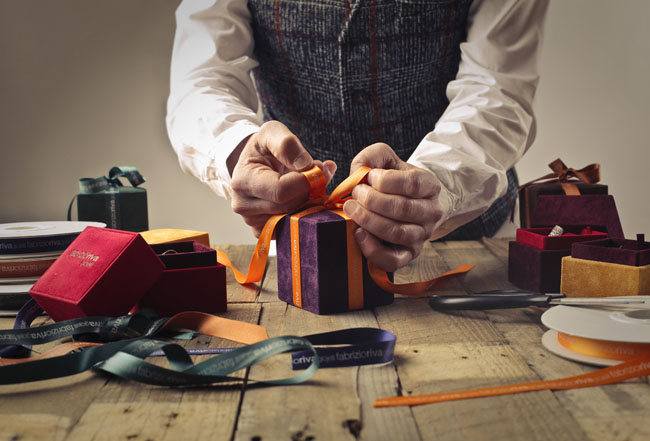 As a result, linking to a gift guide in your emails can be one way to encourage people to click through your email to your website. They may find your holiday deals attractive, but it might just be the promise of easy access to a curated list of gifts that convinces them to check out your brand. After all, time saving techniques for scoring great holiday products is an irresistible draw during the holiday season.
Holiday gift guides can serve as an effective addition to an e-commerce website. Thanks to the benefits they offer consumers, they can put your business front of mind for shoppers ready to buy, as well as ease decision making and provide inspiration. In addition, by helping your website's SEO efforts and improving email campaigns, they can improve your visibility and your bottom line over the holiday season.

If you need assistance creating a holiday gift guide or preparing your e-commerce website for the next month of shopping, please reach out to WEBii. We can develop a plan for your site that maximizes your profitability throughout December and beyond.