Is Pop-Up Advertising the Right Move for Your Website?
By Megan Marshall, Tuesday, April 18, 2023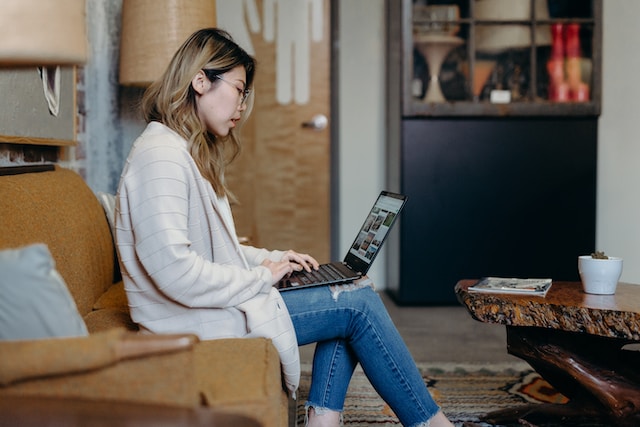 Each type of advertising has its own strengths and weaknesses. Therefore, businesses need to be smart with their decisions on how to advertise. They must consider their target audience, budget, and unique set of goals, rather than simply investing in whatever they have heard works. Just because someone else in your industry had success with pay-per-click advertising doesn't necessarily mean that you will.
You might find that pop-up advertising, for instance, actually works wonders for you. This is a tactic that displays a pop-up message to visitors at certain points in their journey on your website. Some businesses use pop-up ads in a way that results in a negative user experience, harming their reputation. But if done well, it could be a good fit. Here is everything you need to know about how to be successful with pop-up ads.
Tools to Install Your Pop-Up Ads
If you have a WordPress website, one highly-rated pop-up advertising plugin is Popup Builder. There are over 300,000 active installations of Popup Builder to date. This plugin helps you create promotional and informative pop-ups that aim to increase conversion rates. You can completely customize the pop-ups according to your business. Another big name in pop-up advertising is Poptin. This site boasts the ability to create engaging pop-ups and forms for companies from all industries, with no coding skills necessary. Poptin works with a wide variety of platforms, including WordPress, Wix, Weebly, Shopify, and Magento.
What Not to Do with Pop-Up Advertising
The odds are that you have come across a site—whether it be an e-commerce shop or an educational blog—before where a pop-up ad was particularly annoying. Maybe it even made you decide not to continue using that site. To keep your visitors from sharing in that experience, remember that your pop-up ads will be ineffective if you:
Make Them Overly Intrusive
Pop-up ads are often known to interrupt a website visitor's browsing experience. They appear suddenly on the screen, covering the products or services that they were trying to find. Your pop-ups should not take up the entire screen.
Keep Up Old Content
If a promotion comes and goes, you need to make sure that the content has been quickly changed out on your pop-up ads. Otherwise, they will be misleading to potential buyers. When those buyers view your ad as a false promise, their disappointment could make them exit your site.
Use Unclear Language
Every time you come up with what to say in a pop-up ad, your language should be specific and actionable. You need to directly let a visitor know what you want them to do. For instance, you could say "use this discount code at checkout."
Auto-Play Videos or Audio
No one wants to frantically rush to turn down their volume when they enter a site. Pop-up advertising is not the place for you to be showing off your multimedia skills. Keep any video or audio content on the web pages themselves, where visitors can choose to access them.
Make Them Difficult to Close
It should be very evident to website visitors how they can get out of your pop-up ad. A visible "X" often does the trick, in the same way that it does with a browser. Otherwise, you could have the option of simply clicking outside of the ad.
What Does Pop-Up Advertising Achieve?
Now that you understand how to best design your pop-up ads, think about what goals you are hoping to achieve with them. The key, much like with any advertising efforts, is to make any pop-up message valuable to your audience. While there are many ways that appropriate pop-up ads can be advantageous, including helping you drive sales, here are three you need to know about:
More Email Subscribers
Pop-up advertising is capable of generating more leads for your business. It can be used to capture email addresses for your newsletter or promotional emails. This way, you can regularly follow up with potential customers with material that is relevant to them.
Promote Meaningful Content
You can use pop-up ads when you want to share the latest and greatest content you have to offer with your website visitors. An example of this is if you recently put out a helpful e-book guide and want to get as many eyes on it as possible. By getting your content immediately in front of your audience, its visibility is increased.
Improve Your Remarketing
Have you ever left an online store before without purchasing anything? It's likely that this happens to you often because, while you find what you're looking for, you are also trying to locate the best deals possible. When your site utilizes pop-up ads, you can target prospective buyers just like you who abandoned their cart but have shown an interest in particular products or services.
Should I Use Exit-Intent Pop-Up Ads?
Exit-intent pop-up advertising is typically used on e-commerce websites. It displays a message to site visitors when they attempt to leave. That message could ask them if they are sure they want to go or inform them that something is still in their cart. The intention behind this is to encourage the visitor to stick around until they finally decide to make a purchase. If you have a specific promotion going on, that could be another reason to consider testing exit-intent pop-up ads. Just ensure that what you are showing is valuable so it doesn't turn off the visitor right at the very end.
If you already use pop-up advertising on your website or are planning to, we hope that these tips have helped! Let us know in the comments what kind of a positive impact they have made on you. (And make sure to keep being responsible with your pop-up ad endeavors.)
Comments are closed.